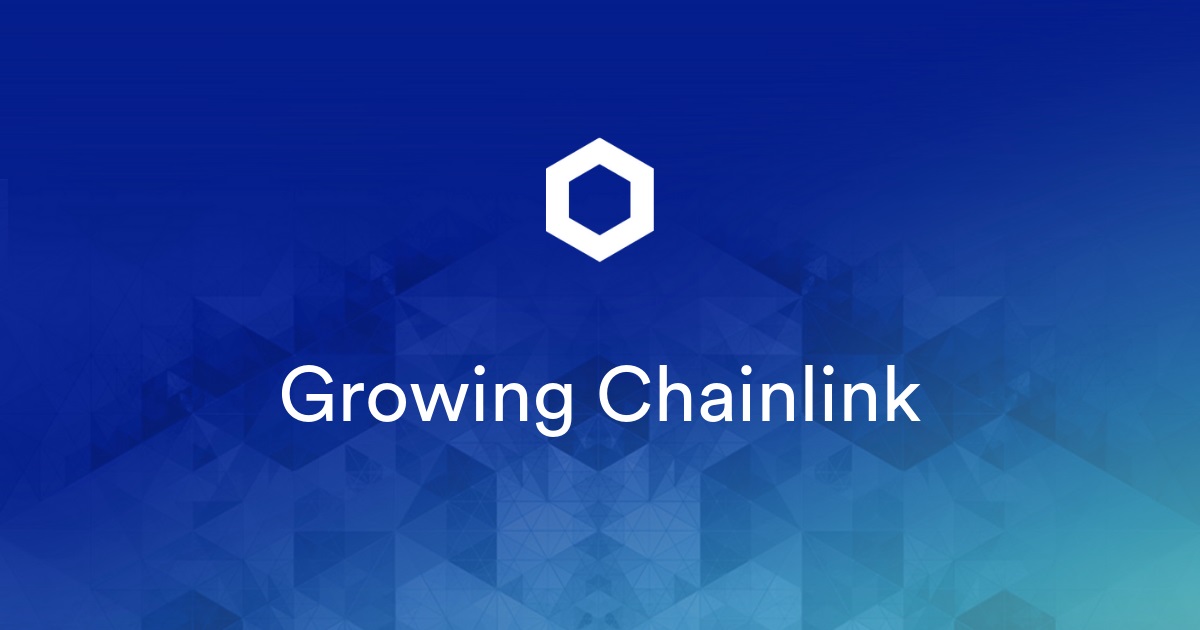 The oracle project Chainlink announced that it will open the staking function in December, which allows the value acquisition of $LINK to increase the income obtained from other protocols, and this article explains in more detail the purpose of the future upgrade function "CCIP" (Cross-Chain Interoperability Protocol) . This article is derived from a Twitter research article by @0xLolin, compiled and organized by Deep Tide. (Recap:Oracle" Coinbase Cloud teamed up with Chainlink to launch "NFT floor price feed service" to support blue chips such as Boring Ape ) (background supplement:Chainlink staking will be launched in December; SWIFT will be added to the cooperation, aiming to become the Web3 version of AWS )
sinceSince its launch, Chainlink has become a fundamental part of DeFi. Their price feedback remains the most trusted to date, and many DeFi protocols rely on Chainlink's price oracles to provide accurate price data.
$LINK dominates the oracle space, and I don't think that's going to change in the near future.
Major catalysts for $LINK: staking and CCIP coming soon.
Let's take a look at the future development of these use cases.
Staking of LINK
One of the main criticisms of $LINK since its inception is that token holders don't get any share of the protocol's revenue, and $LINK staking changes that.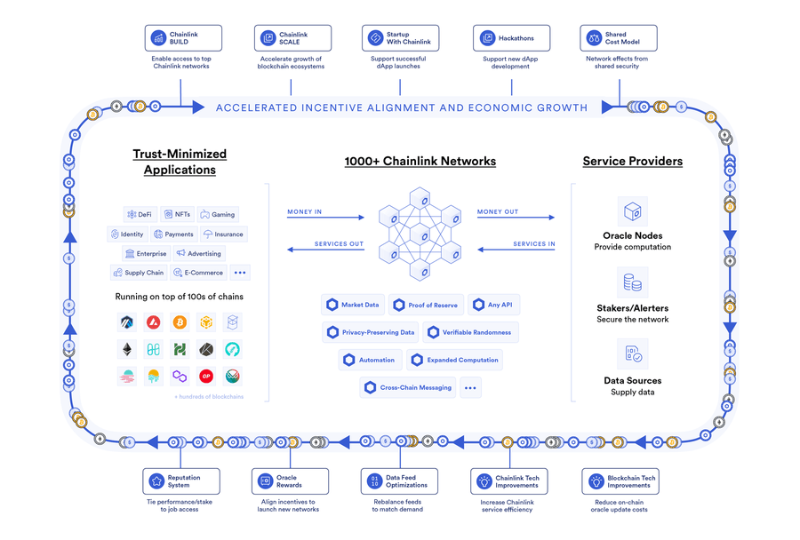 With the launch of version V0.1, $LINK stakers will receive around 4-5% APR on their $LINK rewards, depending on which node they stake. The staking pool for V0.1 started with a cap of $25 million in $LINK and plans to expand to $75 million in $LINK over the next few months.
This will change when V1 arrives and rewards will be distributed based on user fees and how long you choose to lock $LINK. Caps will also be unlocked, and subsidies will be replaced by user fees.
The interesting thing about the $LINK staking mechanism is that nodes with more $LINK stake will receive higher work value than nodes with less $LINK backing, which can generate more revenue for node operators.
Then we could see a situation where node operators buy more $LINK to outpace competitors, which could lead to more revenue, or deposit their LINK rewards into their own pools. The best payment nodes may attract more LINK coin holders, which may increase the funding pool.
Sergey Nazarov reportedly said via Smartcon that $LINK staking will go live this December.
Further reading:Chainlink staking will be launched in December; SWIFT will be added to the cooperation, aiming to become the Web3 version of AWS
CCIP
Another major update to Chainlink is the CCIP (Cross-Chain Interoperability Protocol). In layman's terms, CCIP is a system that allows developers to create multi-chain smart contracts.
CCIP is an infrastructure that looks at reducing complexity from chain fragmentation and making blockchains truly interoperable.
This is going to be a big deal and development is still ongoing so I don't think it will be released anytime soon.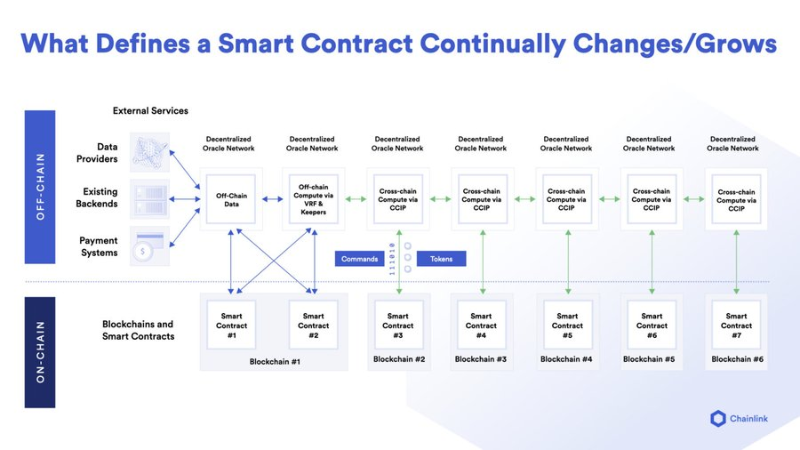 Looking at all the products Chainlink is developing, such as Oracles, VRFs, Keepers, DECO and CCIP, it all shows Chainlink's vision to be the infrastructure layer of all blockchain technology.
And Chainlink isn't just thinking about blockchain in DeFi, they're betting on legacy systems too, arguing that it will eventually move to blockchain as well and bring new problems to solve. We've seen examples of this like using Chainlink for weather data and crop insurance.
In short, Chainlink is long-term bullish on the continued expansion of blockchain technology and becomes the infrastructure that supports all relevant data.
Think about what it would be like to use blockchain to automate traditional areas such as the insurance market as a common solution for businesses.
Income and Team Tokens
For more information on revenue, the $LINK reward to node operators last month was approximately $490,000, which at current price of $8 per token is approximately $48 million per year (may include incentive subsidies) . The tricky thing about Chainlink revenue is that a portion of the $LINK reward is likely to be sold by node operators for operational costs.
But again, once staking is rolled out, node operators are likely to stake a portion of their LINK rewards in order to remain competitive against other operators.
Another part to note is that the Chainlink team has kept LINK tokens to fund operations since launch.
Currently, the team wallet appears to be holding around 150 million worth of LINK tokens to fund expenses. It looks like they haven't sold recently, but tracking this would be time consuming as $LINK funds have been moved to different wallets over time.
Expenses are also something I haven't been able to find. Since the team uses $LINK to fund its distribution, these $LINKs are best viewed as long-term releases to fund development and temporary rewards.
In my opinion, a bet on $LINK is a bet on blockchain technology going mainstream and being used directly in enterprise solutions. The more protocols that use Chainlink, the more revenue node operators will generate, which could lead to more demand for $LINK ownership.
📍Related reports📍
Oracle" Coinbase Cloud teamed up with Chainlink to launch "NFT floor price feed service" to support blue chips such as Boring Ape
Chainlink staking will be launched in December; SWIFT will be added to the cooperation, aiming to become the Web3 version of AWS
Compound III protocol will be launched soon: mainly cross-chain, Chainlink price feed, the first wave of subordinate USDC loans