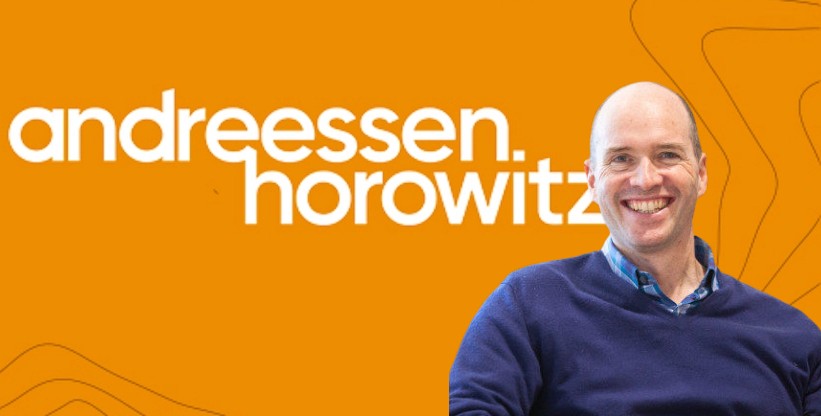 Ben Horowitz, founder of Silicon Valley Ventures a16z, published an article today (22) saying that a16z will be headquartered in the cloud because Silicon Valley has declined, and the clustering effect of talents and new ventures has disappeared. Mature, it is time to take this opportunity to recruit talents globally, but it still said that it will continue to set up physical offices around the world to strengthen local cooperation. (Recap: $4.5 billion in scale!The world's largest Web3 venture capital a16z launched its fourth cryptocurrency fund) (background supplement: How and why did you choose to become a profitable media company through VC?)
siliconBen Horowitz, co-founder of Valley Legend Ventures Andreessen Horowitz (a16z), published the latest article on the official website today (22), Horowitz said that a16z is abandoning the policy of setting up a physical headquarters in Silicon Valley, the main reason is related to the decline of Silicon Valley.
Horowitz said that many great companies in the past built companies in Silicon Valley, because there are a lot of network aggregation effects here. If you are from many countries in the world that cannot accommodate new startups, most of those talents will choose to move to Silicon Valley. Entrepreneurs used to be able to attract a large number of outstanding talents here, and at the same time gather a lot of new creative energy. Many companies are looking for talents and stimulating business ideas here, but with the impact of the epidemic, Silicon Valley is declining.
The virus changed everything
After Covid-19, tech companies were forced into remote work mode, but remote work has proven to be very effective, although not perfect, to reduce the problem of employee dissatisfaction caused by forcing everyone into the company five days a week, As a result, almost every tech company is turning to remote or hybrid working methods, which is greatly reducing the network effect of Silicon Valley.
Horowitz also said that remote work is a good thing for the country and the world. Concentrating all companies in one area will make people who are inconvenient to move but have the opportunity to make a great contribution lose their jobs. Remote work Many new workplaces have been opened up for entrepreneurs and technical workers, and Horowitz also explained that a16z will also make changes because of this, saying that it will further set up its headquarters in the cloud.
In our company's new operating model, working primarily will be virtual, but we will still use our physical presence to develop our culture and help entrepreneurs build relationships… We will be in Miami Beach, New York and Santa Monica With three new offices, our headquarters will be in the cloud, and we will continue to build physical offices around the world to support our teams and partners.

-Ben Horowitz
📍Related reports📍
Dry goods | A bear market reading list from the a16z Crypto team
a16z report: DAOs should "incorporate legal entities and pay taxes" in the US! Advising UNA, LLC, LCA
a16z cryptocurrency overview report: in the 4th "price innovation cycle", it is estimated that Web3 will reach 1 billion users in 2031