Babel Finance, one of the largest cryptocurrency lending platforms that specializes in serving institutional clients, suddenly announced on Friday (17th) that it would suspend all account withdrawal services due to liquidity pressure; according to investigators According to information obtained by FatMan from verified sources, the company is now facing a nine-figure loss.(Recap:The drying up of epic liquidity" From Celsius to Three Arrows, the domino effect of the tens of billions of cryptocurrency giants) (background supplement:Insiders broke the news: Three Arrows: Outstanding debt is as high as 2 billion US dollars!Only 200 million current assets, misappropriation of customer funds is the norm)
followingCelsius froze platform accounts without warning on the 13th, after more than one million investors could not redeem their assets, causing a lot of panic and anger; Babel Finance, one of the largest cryptocurrency lending platforms, also suddenly broke out on Friday (17th). Announcing the suspension of redemption and withdrawal services for all accounts, the company issued a statement on its official website stating:
Recently, the market has fluctuated violently, and some institutions in the industry have experienced conductive risk events. Affected by this, Babel Finance is facing greater liquidity pressure. In order to avoid further deterioration of the situation and minimize customer losses, the company is closely communicating solutions with all related parties. During this period, the redemption and withdrawal functions of Babel Finance products will be suspended until further notice.
The sudden move has investors worried that Babel Finance may become the third unexploded bomb on the brink of collapse after Celsius and Three Arrows Capital (3AC).
Further reading:The next unexploded bomb? Liquidity Crisis in Blockfi After Celsius, Three Arrows Capital, SEC Fines
FatMan: Babel faces nine-figure losses
At present, when Babel Finance will restore the account operation function, and how much loss it will face, the official but has not yet come forward to explain. But according to Terra researcher FatMan on the 17th based on verified sources:
Babel Finance, China's largest cryptocurrency management fund, is currently facing nine-figure losses, and Babel's customers and counterparties, please temporarily withdraw your funds if you can.
In a later update, FatMan also said that one of Babel's lenders was cryptocurrency market maker giant Genesis Trading. Babel has not yet been liquidated, but Genesis is considering the matter, according to people familiar with the matter.
A verified source has confirmed that Babel Finance, a large Chinese crypto management fund, is currently facing nine figure losses – Babel customers & counterparties, please pull out your capital for the time being if you are able to.

— FatMan (@FatManTerra) June 17, 2022
According to a report by Wu Shuo Blockchain yesterday, Babel Finance just completed an $80 million Series B financing in late May, with a valuation of $2 billion. The company's business is mainly bitcoin, Ethereum, and stable currency lending and trading, with about 500 customers and most of them are institutional customers; similar to 3AC, Babel Finance began to sell equity half a month ago to increase liquidity , but against the backdrop of an accelerating decline in the overall cryptocurrency market, that did not appear to be working.
3/12 escaped once, but not so lucky this time
What is even more surprising is that the company actually faced bankruptcy as early as March 12, 2020 in the bloodbath of Bitcoin caused by the outbreak of the new crown; fortunately, Tether, which provided them with funds, gave Babel a Chance of survival, allowing it to raise funds through a month (usually only 48 hours to refill).
Babel quickly launched an option wealth management product with a yield of up to 50%, raised more than 2,000 BTC, liquidated the collateral of some users, and was lucky to usher in a rapid recovery of the cryptocurrency market, which was able to get rid of the risk of collapse ; Since then, investors thought that the company could learn from this lesson and pay more attention to risk control and capital operations, but apparently investors were still too optimistic.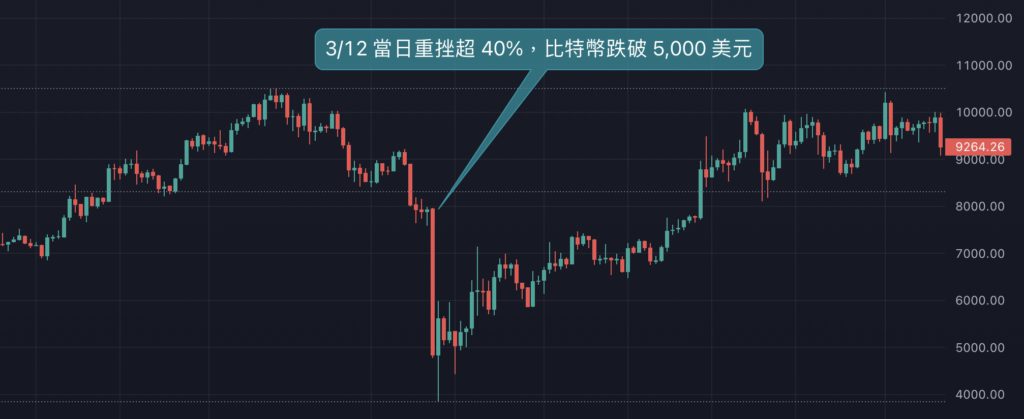 Babel calls itself a commercial bank, but does what funds and asset managers do. While high leverage investing is not uncommon in the crypto world, Babel's 3-5x leverage doesn't seem too high either. But the problem with Babel is that customers and investors are overwhelmingly unaware that Babel is operating with high leverage; Babel officials have reportedly even admitted that users' funds are mixed with their own, making it almost indistinguishable.
From the perspective of traditional finance, Babel does have many problems; but if you look at it from the perspective of the crypto industry, some people may think that its model is very successful. After all, it has successfully survived the crisis and made a profit, and its use of capital is also quite high. However, maintaining this balance is delicate, and if one link in the chain breaks, the entire company may face bankruptcy, as we are seeing now.
The dynamic zone once again reminds readers that the current market fluctuates violently, please do your research and be cautious when participating.
📍Related reports📍
The Fatal Lesson of Liquidity: How Did Crypto Unicorn Celsius Get Into a Run?
Are there any unexploded bombs? Celsius suspends withdrawals, exchanges, and transfers! Transfer 300 million Mg BTC ETH to FTX
Exploding Celsius black material! FatMan: Outsourced all development and management of the company; KOL in the currency circle is ready to sue
Make the Telegram news channel of the dynamic zone powerful again! ! Join now to get first-hand blockchain, cryptocurrency news coverage.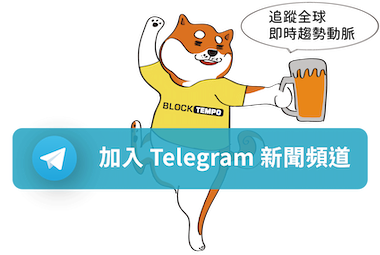 LINE and Messenger serve you from time to time


related news