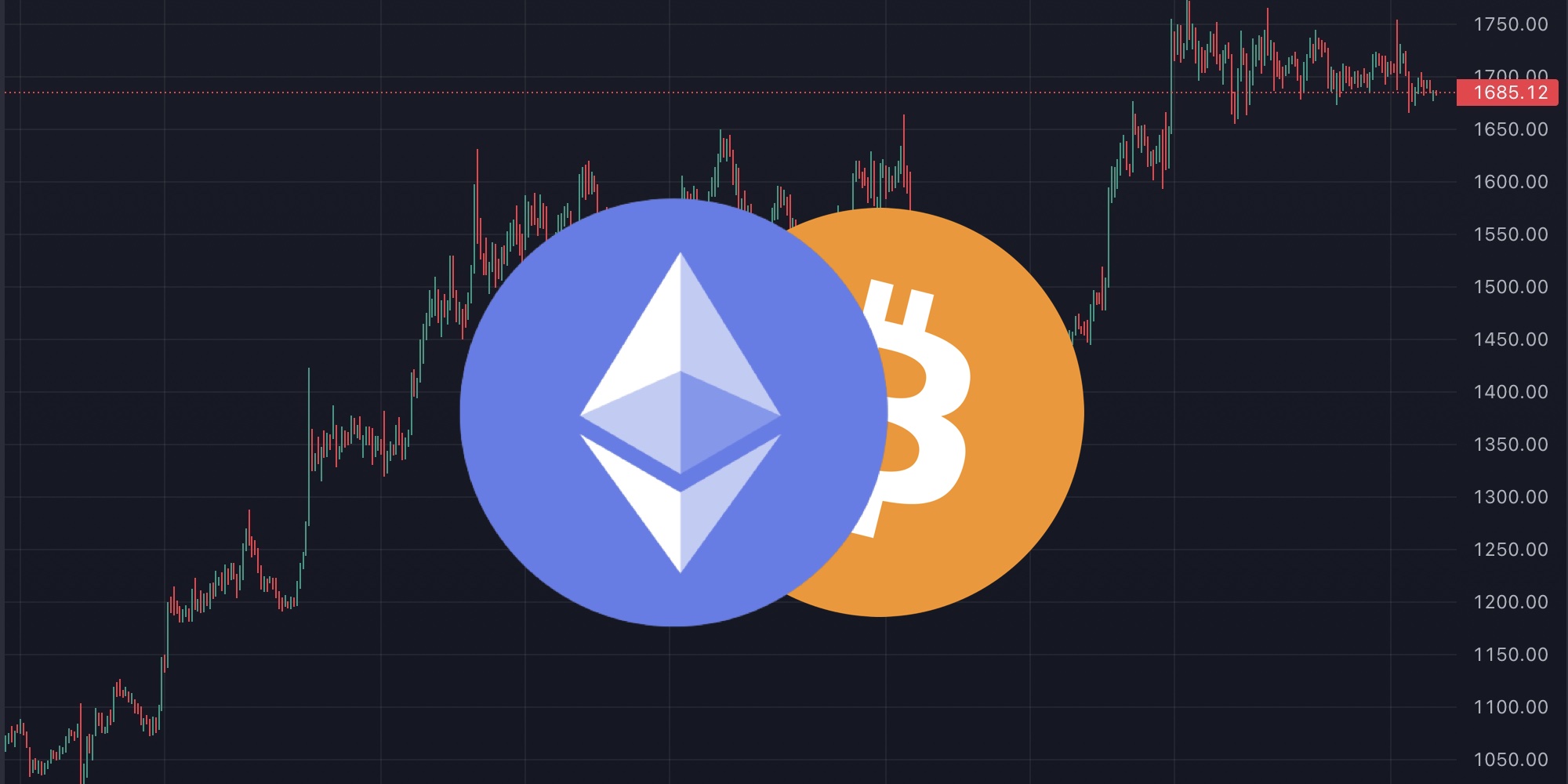 The news that Ethereum is expected to merge in September not only drove up the price of the currency, but also made believers expect that ETH will surpass Bitcoin's leading position. However, some analysts believe that the merger is currently over-hyped and risky. (Recap:Buterin: Ethereum mainnet merger (ETH2.0) will not immediately affect the currency price) (background supplement:"Technical Details and Reasons Behind" ETH Merge, Ethereum Classic Migration)
byThe merge (Merge) of Ethereum from Proof of Work (PoW) to Proof of Stake (PoS) mechanism is in full swing, and the project team expects it to take place as soon as the week of September 19th. Affected by this positive effect, the price of ETH has risen by more than 70% since the low point in mid-July, reaching a peak of around $1,750, showing stronger upward momentum than Bitcoin.
While ethereum's current market cap of around $205 billion is less than half of bitcoin's $446 billion market cap, bitcoin's dominance of the overall cryptocurrency market has fallen from 70% in January last year to around 41% today . With the ETH merger milestone approaching, optimistic believers also seem to be increasingly convinced that Ethereum has a chance to overtake Bitcoin's leading position in the future.
According to a report by Bloomberg yesterday (31), Bodhi Pinkner, an analyst at crypto asset management firm Arca, said:
Such a flip is "very likely". We have a crush on Ethereum… After the merger, it will be a deflationary asset.

So in theory, this change bodes well for the price of Ethereum relative to Bitcoin, especially in a tightening environment.
Earlier in July, Lucas Outumuro, an analyst at cryptocurrency research firm IntoTheBlock, pointed out that,Based on historical data in 2022It is estimated that after the merger, he believes that the issuance of Ethereum may be between -0.5 and -4.5%, becomingDeflation.
$ETH will become deflationary following the merge

ETH's net issuance is likely to range between -0.5% to -4.5% depending on network fees

Here is a projection of what that would look like based on 2022 historical data pic.twitter.com/KdWq072Mbz

— Lucas (@LucasOutumuro) July 22, 2022
Joe DiPasquale, CEO of crypto hedge fund BitBull Capital, also said: BitBull holds Ethereum and has been buying and continuously increasing positions when ETH climbed from $1,000 to $1,500.
Ethereum merger is overhyped
Not all analysts take the same stance, however, and the work on the ethereum merger has not been smooth sailing, having been delayed several times before. Mati Greenspan, founder of financial analysis firm Quantum Economics, said:
A merger is a very dangerous event in itself, and anything can go wrong. As always in the market, higher risk equals higher reward.
Henry Elder, head of financial services firm Wave Financial Defi, agrees. He stated that the merger is overhyped in terms of ETH prices:
This is a very important technological change for Ethereum, but 99.99% of users will not experience any difference until months or years later. At the same time, the impact of reducing and redistributing issuance will take a while to affect the ETH price.
Elder added: "I wouldn't be surprised to see ETH prices rise, but I don't think it will be a sustainable catalyst until the second half of 2023.
Buterin: Ethereum mainnet merger will not immediately affect the currency price
In fact, according to the report last week, Ethereum co-founder Vitalik Buterin also said in an interview with "Bankless" recently:
Basically I don't expect the effects of The Merge to be reflected in the ETH price, neither from a market perspective, nor from a psychological and narrative perspective.
Some investors who are not so familiar with Ethereum will mistakenly think that after switching to the PoS mechanism, the transaction speed will be greatly improved; but this is actually a misunderstanding, and the other four stages play a more important role in improving the efficiency of ETH. :
The Surge refers to sharding. In the future, Ethereum will not only process transactions in a single thread, but multiple sub-chains can conduct transactions and verify at the same time. The Verge and The Purge refer to the new consensus layer and the old blocks in the past. The stored data is further reduced to realize the possibility of TPS (transactions per second) increase. The Splurge is an upgrade in the coordination of four upgrades to reduce BUG and error rates. 📍Related reports📍
Buterin: Merge, Surge, Verge, Purge and Splurge are not five phases of Ethereum, they will all happen at the same time
Researcher: Ethereum has a chance to surpass Bitcoin after the merger; IntoTheBlock: ETH will become a deflationary asset
The Uniswap proposal to open the "UNI fee switch" was supported by nearly 100%, and UNI surged by 41% in a single week
The Terra project is gone | Polygon Studios will invest funds to assist in the migration, Juno initiates an incentive proposal