Azuki, a Japanese anime-style NFT project, recently reported that after a criminal hacked a verified Twitter account, it claimed to be the official operator and used phishing links to steal user assets. On the other hand, Azuki announced earlier that it has reached a cooperation with the Korean hip-hop group Epik High, and will design original visual art for it. (Recap:Azuki floor price broke 34 ETH and reached a new high! The airdrop project has been renamed "BEANZ Official") (background supplement:Jay Chou's IG shows "Azuki NFT" like the cover of Fantasy, and the Azuki floor price breaks 28 ETH and hits a record high!)
dayThe anime-style NFT project Azuki launched a new NFT "BEANZ" at the end of last month and airdropped it to each Azuki holder, which inspired the project's recent trading volume to skyrocket and the floor price to break through record highs many times. However, while the market is hot, there were also cases of fraudsters waiting for an opportunity to do evil yesterday (9).
From the picture below, we can see that after stealing the account certified by Twitter Blue Gogo, the scammers changed their self-refer to a Co-Creater of Azuki related to the Azuki project, and released a free airdrop BEANZ The phishing message of NFT, successfully tricked into clicking and waiting for an opportunity to steal user assets.
Although the account has been officially locked by Twitter, and some people in the community reminded "this is a scam" after the scammer posted yesterday, do not click on the link, but there are still rumors that many users have been deceived and assets have been stolen. .
@elbuder is running a "Bean" airdrop using a #verified account created in 2009 and no tweets since then (obv deleted). Comments are blocked, do NOT interact with azuki. team site, unless you want them to drain your wallet. Many scammers trying the same stuff over and over. #Azuki pic.twitter.com/xOCsO8iBp2

— Marcus (@ohboi47419190) April 8, 2022
Similar to this Azuki scam, in fact, after Yuga Labs, the parent company of The Bored Ape (BAYC), announced last month that it would airdrop the ecosystem token ApeCoin, there were also criminals who hacked verified Twitter accounts, claiming to be Yuga Labs and Bored Ape The founder of Yacht Club stole assets after defrauding users of their trust.
It can only be said that there are endless scams, any unofficial news, or links from private messages, users must remain vigilant and not be easily fooled.
Further reading:The Boring Ape Eco Coin ApeCoin is announced! 15% airdrop to NFT holders; BAYC floor price rose to 105 ETH
Azuki partners with Korean hip-hop group Epik High
On the other hand, Azuki announced on his official Twitter earlier today (10th) that he will collaborate with Korean hip-hop group Epik High to design original visual art for their upcoming Coachella performance.
We're excited to announce our collaboration with legendary Korean hip-hop trio, Epik High, to create original visual art for their upcoming Coachella performance. pic.twitter.com/wD7uvAXVoH

— Azuki (@AzukiOfficial) April 9, 2022
📍

Related reports

📍
Inventory | Not only blue chip BAYC Azuki! 10 NFT projects you should pay attention to in the near future
DeFiance Capital founder is shocked to be stolen! Lost 17 Azuki, 1 CloneX, worth 310 ETH
NFT | Azuki co-founder: There is a loophole in the OpenSea whitelist contract; Nintendo president: We are very interested in NFTs and the Metaverse
Make the Telegram news channel of the dynamic zone powerful again! ! Join now to get first-hand blockchain, cryptocurrency news coverage.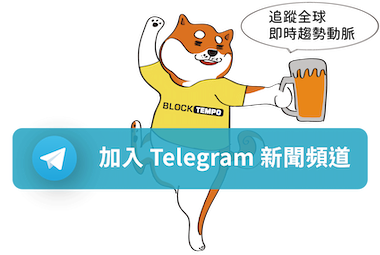 LINE and Messenger serve you from time to time


related news