The Terra 2.0 era has officially arrived. Binance officially launched the LUNA/USDT and BUSD trading pairs on the afternoon of the 31st. The price of the currency rose to $25 within one minute of the opening, and then fell rapidly. Before the deadline, the price was $8.4791, and the 24-hour increase came to 747%. (Recap:Lunc Binance rose 198% at the opening and then fell back! After Luna went online, the high point fell 79%, and it rebounded 70% today)
AtOn the 28th, the new public chain Terra 2.0, which produces the genesis block, will use the old name Terra and the token will still be LUNA. The old chain Terra will be renamed Terra Classic, and the token will also be changed from the original LUNA to LUNC. The algorithm The stable currency UST was changed to USTC.
After Binance announced on the 26th that it would terminate the spot trading of the old tokens LUNA and UST, it will first open the spot trading of LUNC/BUSD and USTC/BUSD on the 30th. LUNA/BUSD and LUNA/USDT spot trading will be listed again this afternoon.
According to Binance data, within the first 1 minute after the launch of LUNA/USDT, the currency price soared from $1 at the opening to $25, but then fell rapidly. It was reported at $8.4791 before the deadline, a 24-hour increase of 747%.
In addition, Binance earlier opened LUNC/BUSD and USTC/BUSD spot trading. The LUNC token also rose by more than 198% to $0.00029 within one minute of opening, and is currently closed at $0.0001182; USTC rose by more than 49% to $0.035 at the opening, and reported $0.0216 before the deadline.
Further reading:Lunc Binance rose 198% at the opening and then fell back! After Luna went online, the high point fell 79%, and it rebounded 70% today
Binance also reminds users on the page that LUNA is a newly issued token, the price may fluctuate violently during trading, and the trading risk is high. Please ensure that users have conducted a sufficient risk assessment and fully understand the fundamentals of LUNA before trading. , if not, avoid trading and seek independent financial advice before trading.
📍

Related reports

📍
Terra 2.0 restarts Anchor and suffers again!The oracle feeds the wrong price of Luna, and 40 million UST is cheated out again
Terra 2.0 new chain will be launched at 2 pm tomorrow!Official: The first block airdrop LUNA, multiple original chain Dapps promised to migrate
Terra's proposal to destroy 1.3 billion UST was approved by 99%! UST falls below 0.04 mg to new low
Make the Telegram news channel of the dynamic zone powerful again! ! Join now to get first-hand blockchain, cryptocurrency news coverage.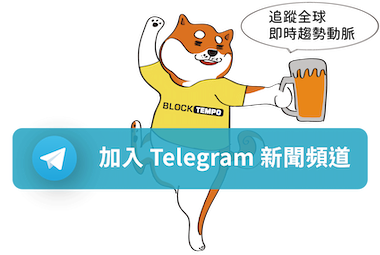 LINE and Messenger serve you from time to time


related news