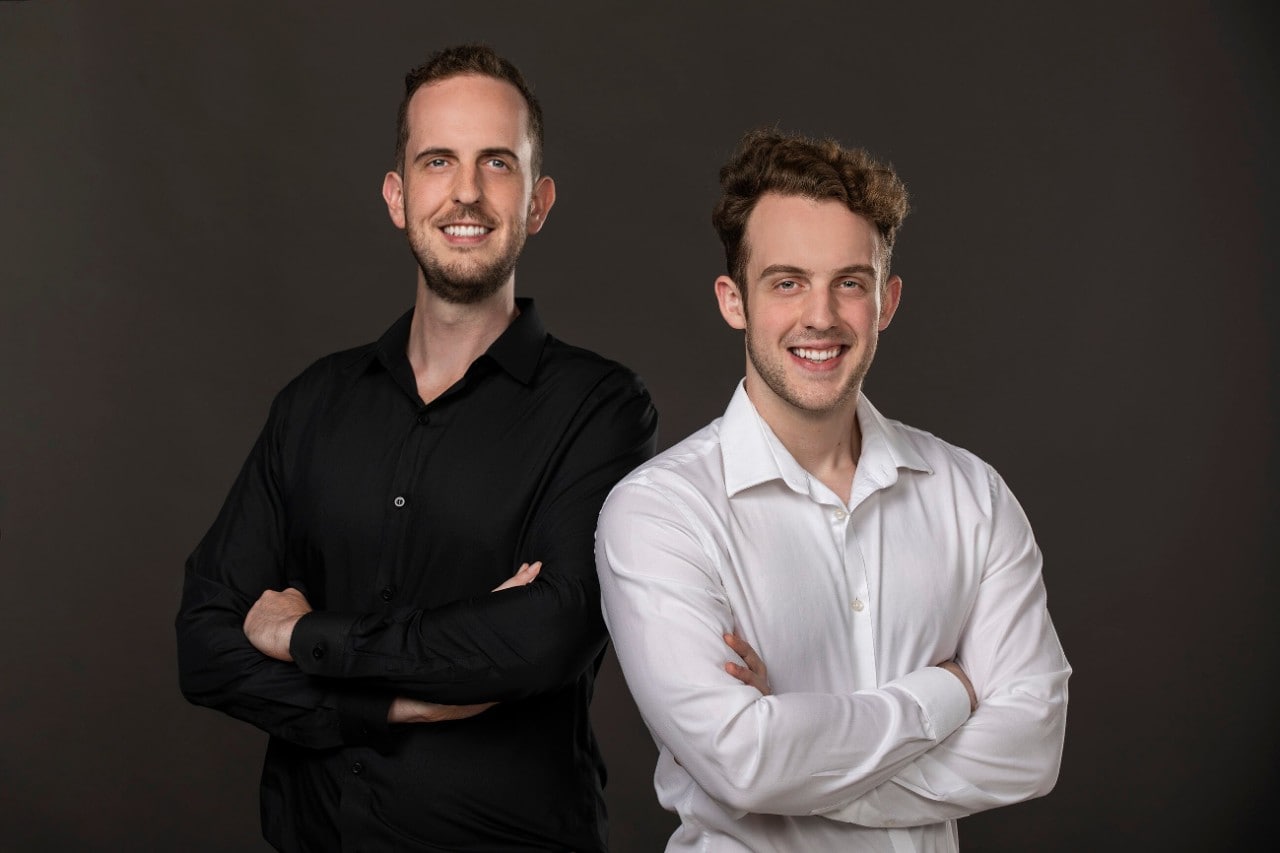 Brothers James and Robbie Fergusons founded Immutable, Australia's fastest growing unicorn company. This is probably the most successful Web3 company in the country, with a valuation of $1 billion. And this pair of young entrepreneurs has developed the Layer 2 project Immutable X and is very ambitious in the Web3 chain game. This article is based on the Forbes article "The billion dollar brothers", compiled and organized by Foresight Ventures. (Recap:Immutable X launches staking rewards: 20% of protocol revenue will be distributed to $IMX stakers ) (background supplement:Industry Trends|E-sports game + Web3, what will be the chemical reaction of the integration of the two new industries? )
key takeaways
Immutable is currently valued at $2.5 billion and closed a $200 million Series C round in March. James Ferguson and Robbie Ferguson predict that Web3 will revolutionize gaming and digital entertainment first, then finance, and finally real-world assets. Immutable's valuation has remained steady amid the recent slump in tech valuations, with the company raising another $21.5 million in July.
"Web3 will eat the world," says James Ferguson, 30, sitting in front of an A2-sized, framed photo. The photo shows a bull about to charge, carrying a huge golden bitcoin on its back.
The artwork titled "Bull Run" is an NFT created by artist Mike Winkelmann, alias Beeple. Robbie Ferguson, 25, photocopied it, framed it, and gave it to his brother James Ferguson. James is confident that Web3 will be a game changer.
I think most, if not all, of the value in the world,

Eventually, it will be reflected in the digital world with the support of blockchain technology.

— Robbie Ferguson, President, Immutable
James Fergusons and Robbie Fergusons co-found Immutable, Australia's fastest growing unicorn company. This is probably the most successful Web3 company in the country, with a valuation of $1 billion.
James serves as CEO and Robbie serves as president, both of whom were on the 2019 Forbes Asia "30 Under 30" list.
Immutable was originally called Fuel Game and was founded in 2018. Immutable is the developer and publisher of the chain games "Gods Unchained" and "Guild of Guardians". It was later renamed Immutable in 2019, and after the rebranding launched an NFT trading platform, with a final valuation of $2.5 billion.
The Fergusons predict that Web3 will disrupt gaming and digital entertainment first, then finance, and finally real-world property. Robbie said:
I think most or all of the value in the world will eventually be reflected in the digital world with the support of blockchain technology. And the wonderful thing about it is that it's an open infrastructure with more transparency and empowering people.
Of course, there are opposite opinions, such as Molly White, a software engineer and Wikipedia editor, who believes that Web3 is complete nonsense, it is just a very effective marketing strategy to make you buy more cryptocurrencies and then wait for your money to be lost. . She believes that Web3 simply doesn't exist.
For those who say "don't start a company with a brother," James has no objection. But if your brother is very smart and is a software engineer, partnership is not a bad idea. Robbie was a top student, and after he finished his studies, he began to take a double degree in telencephalic science and law again. Immutable's third co-founder and technical director, Alex Connolly, is also very good.
James joked that he was a law student who had not yet graduated. He always wanted to start a tech company, so after a year of double majoring in business and law, he moved to San Francisco to work on programming.
The birth of Immutable wasn't necessarily driven by the pioneering Web3, but because the founders liked to play electric.
"We spent countless hours in RuneScape and League of Legends as children, although it annoyed our parents," James said. "Fortunately, it basically taught us what the digital world is like. of."
In 2015, the brothers were introduced to Ethereum, a blockchain-based, developer-oriented smart contract platform in which transaction records are encoded and immutable. They were unanimously optimistic about the prospects of Ethereum, and since then, the Ferguson brothers' business has flourished.
Later they learned that there is a digital artwork NFT that cannot be replaced by anything else, and there is a transaction record of each NFT on the Ethereum blockchain.
Ferguson had an epiphany when the NFT collectible CryptoPunks launched in 2017.
"CryptoPunks is a proof-of-concept for crypto collectibles in my head, and we thought it was cool, but for us it was definitely more appealing to combine it with an esports game," James said.
Then they worked continuously for more than ten months and launched the first multiplayer competitive blockchain game "Etherbots".
Fortunately, the game was a huge hit, with a conservative estimate generating $1 million in its first week.
Etherbots gave the brothers a lot of confidence, and it wasn't long before they went on to launch new blockchain games, Gods Unchained, Guild of Guardians, and finally Immutable X built on Layer 2.
Layer 2 solutions are used to address issues such as scalability, cost, and user experience on the Ethereum blockchain. In Immutable, they use ZK Rollup, which bundles multiple transactions together, increasing efficiency and reducing costs.
Immutable allows individuals and businesses to build their own NFT projects in a fraction of the time while maintaining the same level of security as the Ethereum blockchain. Several companies, including TikTok, Disney, and GameStop, have chosen Immutable to help them enter the digital arts space.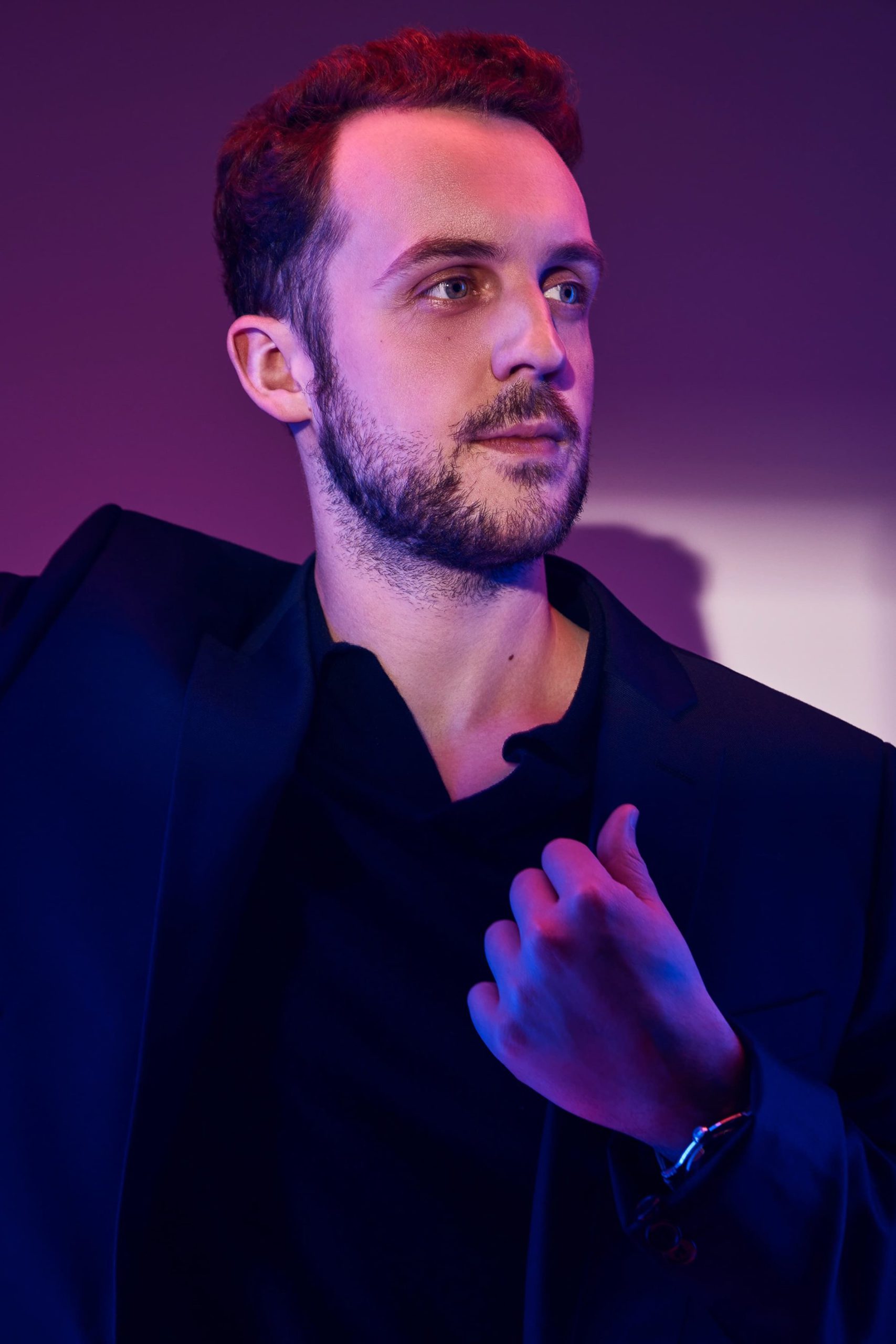 Ethereum is also grappling with these usability issues, successfully transitioning from a proof-of-work (PoW) to a proof-of-stake (PoS) consensus mechanism in September. This means that the network basically no longer needs to consume energy to verify transactions.
But that doesn't make Layer 2 redundant, Robbie said, and the merger's main purpose is to reduce energy consumption, but it doesn't help solve Ethereum's scalability issues.
Even though merging is the key to Ethereum's upgrade, you are still only able to transact about 5 NFTs per second. And when combined with Immutable X, it can achieve over 10,000 transactions per second.
Fueled by early success, the Ferguson brothers are almost fanatical about Web3. Of course there are also data to suggest that they have reasons to do so. A study by Brandessence Market Research predicts that the global Web3 blockchain market will reach $42 billion by 2028.
The brothers became visibly excited when it came to the intersection between NFTs and Decentralized Finance (DeFi), saying the consumer experience would be better through digital property ownership and token term deposits.
DeFi is a financial innovation based on blockchain technology that eliminates intermediaries in financial transactions, theoretically allowing people to complete transactions in seconds. But it's still in its early stages and regulatory measures are not yet perfect, but the Ferguson brothers are convinced that NFTs are critical to the development of DeFi.
They believe that NFTs can act as digital proof of ownership during financial transactions, thereby improving the efficiency of transactions. At the same time, NFTs can also solve the problem of insufficient liquidity. For example, selling a real piece of art can be tricky, but trading NFTs is quite easy.
James predicts that this transition will take some time, about 10 years or more. If your land titles are in the form of NFTs, they can not only be easily traded, but also interact with other smart contracts built by NFTs. Some of these smart contracts allow collateralized lending, and this is just the beginning of the many possibilities that exist in an open financial system.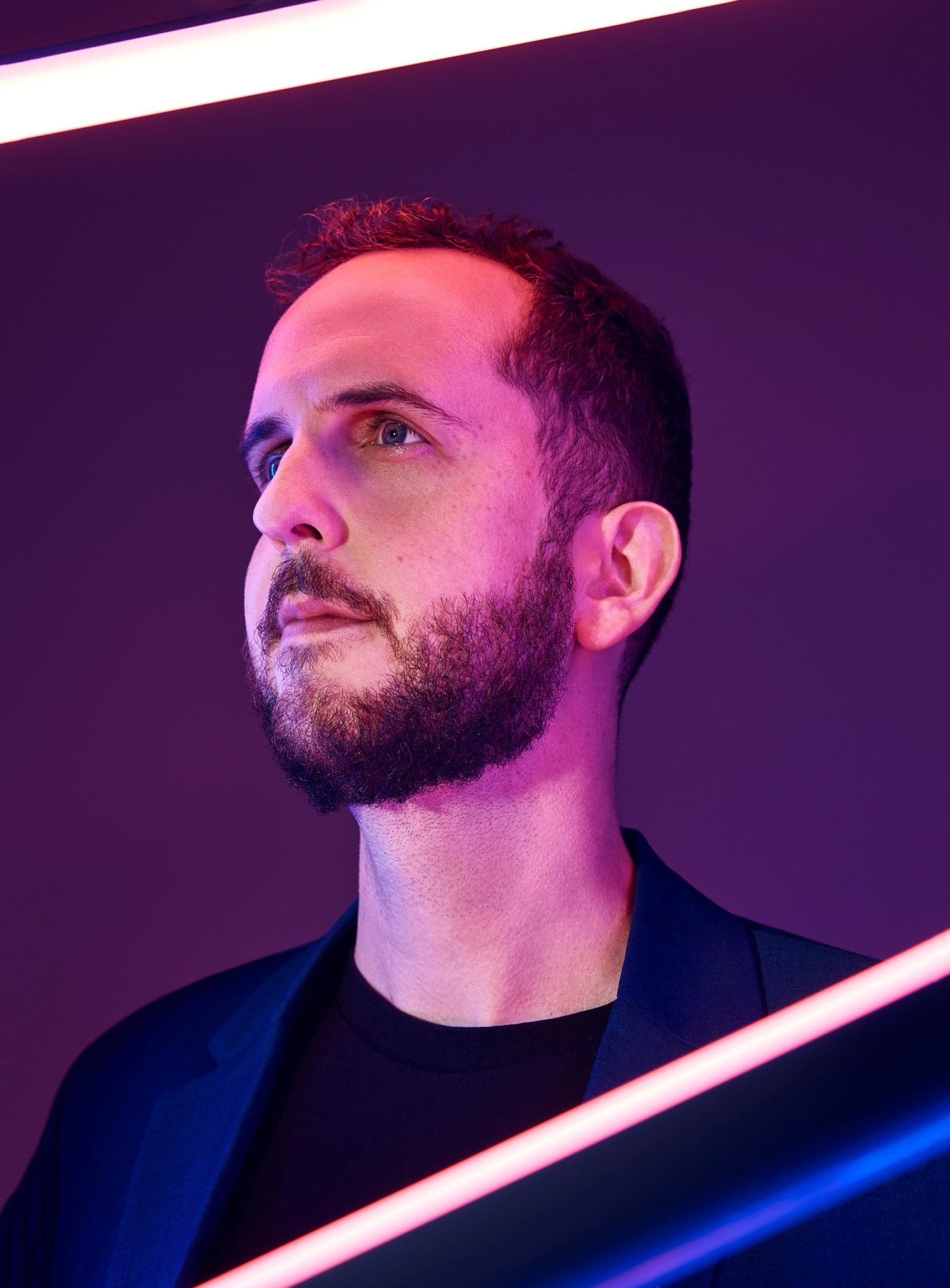 Meanwhile, White owns an instant blogging site, Web3isgoinggreat.com, which she says shows how credible Web3 is. To her, it all sounded ridiculous.
"How exactly is Web3 better than existing systems?" she asked.
White did not profit from the site, nor did he hold any cryptocurrencies and NFTs. She documents layoffs, hacks, scams, phishing attacks, and amounts lost to Web3 fraud at Web3 companies.
In fact, using NFTs to represent ownership is flawed, it still needs the backing of laws and trusted authorities, and there needs to be a government to oversee such transactions.
If so, we end up with the exact same system as now. For those who think Web3 will be a "decentralized utopia," she wants to say, "We can imagine, but owning our own data is just a 'red herring'".
No one today is forcing you to give your data to Facebook, and you do it for various reasons, and that's not going away with Web3, you still have to choose who to share your data with. As of this writing, White's team has tracked that people have lost $10.5 billion to Web3 scams, which doesn't make her feel sympathetic to the VC funds backing Web3 projects.
They are very mercenary, she said, and the arrival of cryptocurrencies has been a windfall for VCs, where they can make more profits faster than with traditional investments.
Of course, the Ferguson brothers weren't frightened by the disapproval. Immutable closed a $200 million Series C round in March at a valuation of $2.5 billion, and the brothers reportedly have a combined net worth of 10.1 percent. One hundred million U.S. dollars.
The lead investors in Immutable's Series C round include Temasek, Singapore's sovereign wealth fund, and Tencent, the world's largest e-sports provider. It is worth mentioning that this is Tencent's first public investment in the Web3 field.
Early investor AirTree Ventures said blockchain technology is part of the future through which innovations such as digital property rights and a more open financial system can be unlocked.
John Henderson, lead investor in AirTree's new $50 million Web3-themed fund, said:
Robbie and James are capable of making that happen. They share a common vision and innate leadership skills, and they're all great startups at the helm.
Henderson added that non-homogenization will be the key to the penetration of NFTs into many fields in the future, and the change starts with games.
The vast majority of value in the world is unique.

—Robbie Ferguson, President, Immutable
Robbie and James said they are working on improving the security and usability of Web3, starting with increasing blockchain uptime. Uptime is the time the blockchain is working, while downtime is the time it is not working.
Robbie claims that Immutable's uptime is two to three orders of magnitude better than Layer 2.
If Immutable X further solves some potential problems of blockchain, it can become an important platform for Web3 games, but the competition in this field will also be very fierce.
Regardless, Immutable believes that Web3 is coming and that it will change everything.
The vast majority of value in the world is unique, and for the first time we have a token that allows people to transact at the fairest price with true digital property rights. This is why it has become an unstoppable force that people believe in a fairer future.
What is Web3?
Web1.0 is the first stage of the Internet, an era of static pages without interactive functions.
Web 2.0 started with the proliferation of social media sites, including Myspace and Facebook. The hallmark of this shift is the ability of users to contribute content to the web. The biggest flaw of Web2 is the violation of data privacy. In 2016, for example, the data of millions of Facebook users was used without consent for political advertising by UK consultancy Cambridge Analytica.
Web3 is still evolving, mainly as the web becomes decentralized and users have more ownership over their data. This means that the network will be based on a public blockchain, and at the same time, websites will no longer be accessed through platforms such as Google or Facebook, but through a single blockchain-backed network.
Competition for Immutable
Immutable backer and King River Capital co-founder Chris Barter believes that Immutable is on the front end of efficient, low-cost minting and trading of NFTs. But it's not the only player in the game.
You'd be hard-pressed to find a Web3 company in Australia that doesn't have an American peer, Barter said.
US-based Arbitrum is a Layer 2 solution, similar to Immutable X, designed to improve the performance of the Ethereum network.
Polygon, founded in the United States, is also a scalability solution for the Ethereum blockchain, and its predecessor was Matic Network.
Instead of using a Layer 2 solution, Polygon uses sidechains to provide faster and cheaper transactions on Ethereum.
Magic Eden, the leading NFT marketplace based on Solana, is a blockchain that runs faster and cheaper to use than Ethereum.
Immutable also faces competition in the gaming space from Forte and Enjin Coin, which provide companies with the tools to create their own NFTs.
The main advantage of Immutable is that it has a presence in almost every segment of the blockchain gaming industry.
📍Related reports📍
Immutable X launches staking rewards: 20% of protocol revenue will be distributed to $IMX stakers
Industry Trends|E-sports game + Web3, what will be the chemical reaction of the integration of the two new industries?
Deconstructing the Web 3.0 Game "Triangle": The Game of Interests Between Investors, Players, and Developers