After falling 10% with the US stock market last week, Bitcoin (BTC) fell below $34,000 in the early hours of this morning, with a minimum of 33,700 magnesium, which is more than 50% of the blood loss from the historical peak in November last year. On-chain data shows that the current bitcoin price is lower than the Mayer multiplier, and 40% of investors are in a state of floating losses. (Additional background:How does the Bitcoin reward halving affect the price?Take you to analyze from "two historical records" and valuation models)(Recap:Shrinking mood spreads!Bitcoin fell another 4% and fell below 35,000; the correlation with US technology stocks reached a record high of 0.84)
CompareAfter falling 10% with the U.S. stock market last week, Bitcoin still did not stand firm over the weekend. It continued to fall below the $34,000 mark in the early morning of this (9) day, and the lowest level reached 33,700 magnesium, which is more than 50% of the blood loss from the historical peak in November last year. %, rebounded slightly before the deadline, and temporarily reported $34,170.
According to Forbes, Carter Braxton Worth, founder of technical analysis firm Worth Charting, believes that Bitcoin has now broken support and could quickly drop another 13% to around $30,000 (in June 2021, when Bitcoin was around $29,000) ).
He also mentioned that as the Federal Reserve raises interest rates and the U.S. stock market continues to fall, it may further drive Bitcoin to fall; according to previous reports from the dynamic zone, the correlation between the S&P 500 index and Bitcoin has repeatedly hit new highs recently.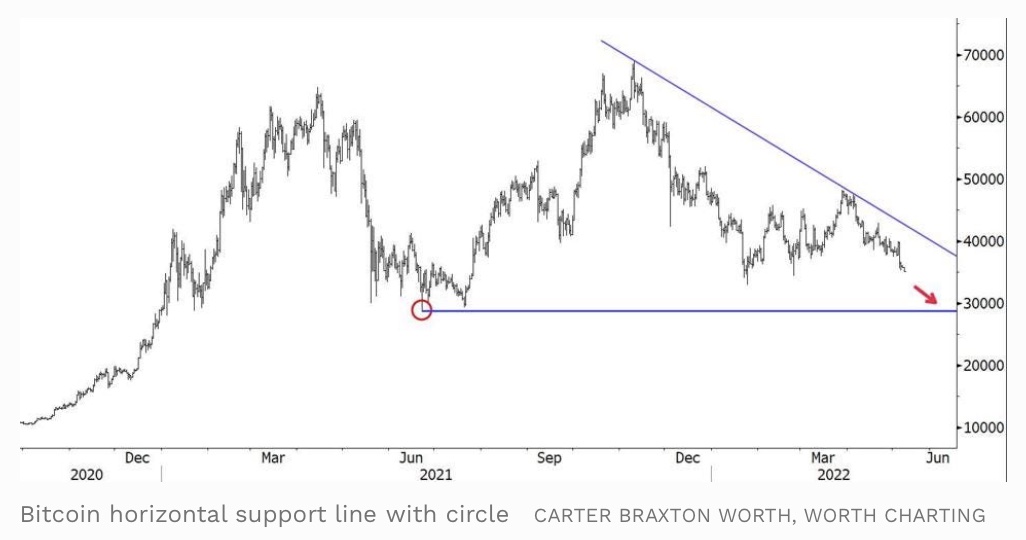 Mayer Multiplier: Still in a Bear Market
In addition, according to the latest report of Glassnode, an on-chain data analysis platform, from one of Bitcoin's most well-known indicators: the "Mayer Multiplier", it can be seen that the cryptocurrency is still in a bear market. This indicator is a simple ratio between price and the 200-day moving average, providing a strong and reliable long-term bottom and top formation indicator for the Bitcoin cycle.
The Mayer multiplier (green line) of 0.8 in the chart below is the historically "undervalued" level that Bitcoin trades at or below this level less than 15% of the time.
But if we analyze past data, we can see that the bear market bottom line of historical cycles usually goes through two phases, first in the early phase of the bear market (#1), and then in the bottom (#2) phase. Currently, the market is hovering above this key level (#2), arguably part of Phase 2 of the 2021-22 cycle, perhaps we are currently at a bear market bottom.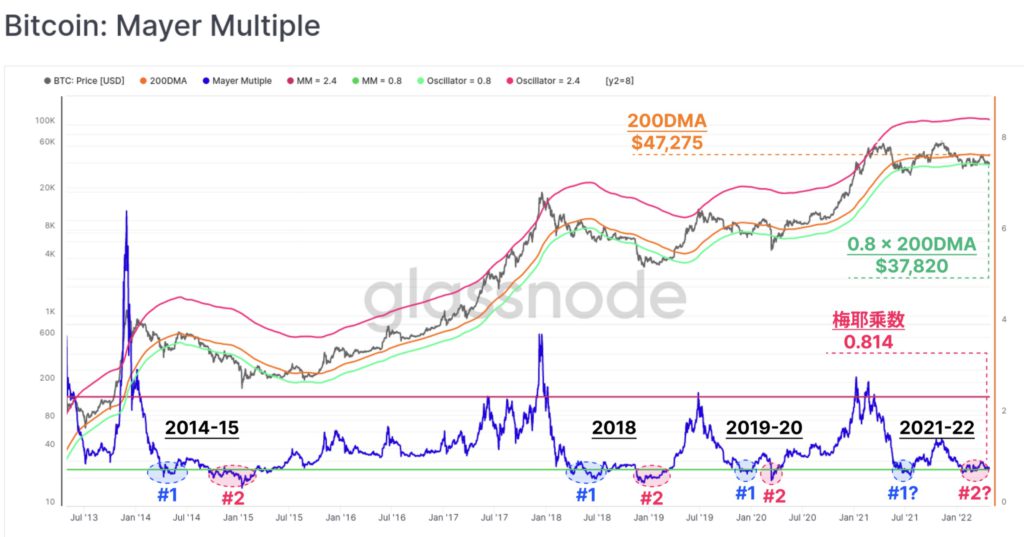 40% of investors are currently at a loss
In addition, from the perspective of the profitability of the overall market, the proportion of holding profits is currently hovering around 60% (meaning that 40% of investors are holding floating losses). The last bear market low was in 2018-19, and in March 2020, when market profitability declined more than it is today, with only 45% to 57% of positions profitable.
This may also mean that Bitcoin has about a 10% profit margin to fall.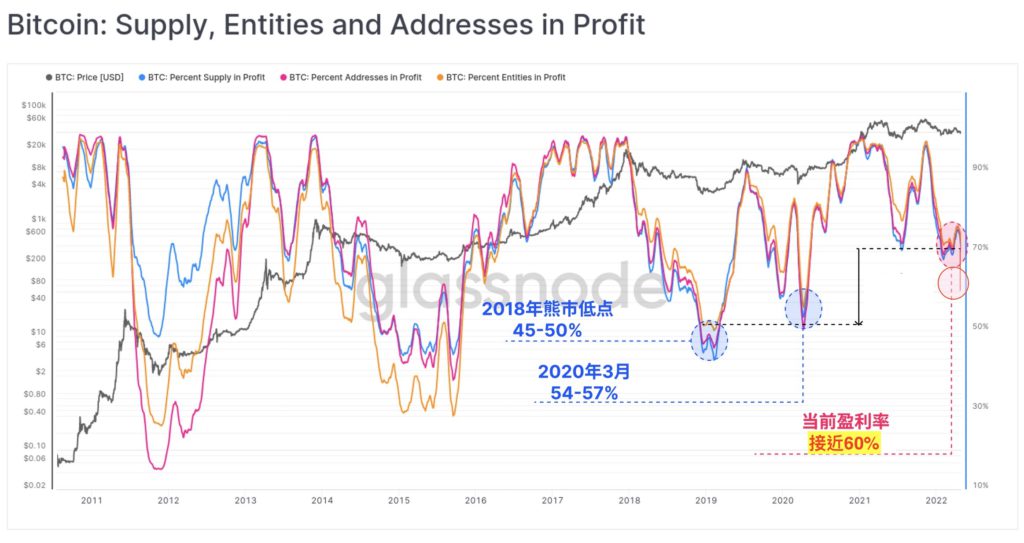 Vijay Ayyar, vice president of corporate development at Luno, a cryptocurrency trading platform, pointed out that although some people believe that bitcoin has a function of storing value, since June 2021, the correlation coefficient between bitcoin and gold has been zero, and it has become negative in the past two months. . he thinks:
Bitcoin needs to be more popular to be considered digital gold.
📍

Related reports

📍
Halving Quotes|When and how will the Bitcoin reward halving effect be included in the "BTC price"?
Analyst PlanB: $69,000 is not the highest price in this Bitcoin halving cycle
Halving and nothing happened? Industry insiders: Nothing happened, it's "the greatness of Bitcoin"!
Make the Telegram news channel of the dynamic zone powerful again! ! Join now to get first-hand blockchain, cryptocurrency news coverage.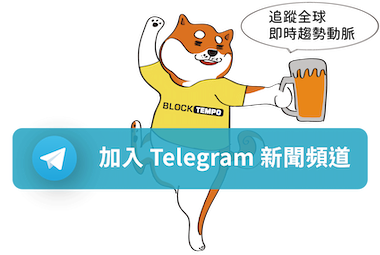 LINE and Messenger serve you from time to time


related news