Against the backdrop of the U.S. consumer price index (CPI) unexpectedly hitting a 40-year high in May, the cryptocurrency market has been under pressure for several days. Bitcoin tumbled more than 9% today, falling below the $26,000 mark, while ether was a single The day plunged more than 10% to below $1,400. With U.S. inflation stubbornly high, the market is expecting a sharp increase in the likelihood that the Federal Reserve will step up its rate hikes. (Recap:Ethereum hits a 15-month low" U.S. CPI unexpectedly hits a 40-year high! BTC falls below 28k, below $1,500)
according to According to Tradingview data, Bitcoin (BTC) has been falling since falling below the $30,000 mark on the 10th. Today, it fell more than 9% to $25,728 in a single day, hitting a new low since December 2020; It tumbled more than 10 percent to $1,362, its lowest level since February 2021.
According to Coinmarketcap data, the rest of the mainstream coins also tumbled, with Binance Coin (BNB) down 9.28%, Ripple (XRP) down 6.03%, Cardano (ADA) down 13.81%, and Solana (SOL) down 13.36% , Polkadot (DOT) tumbled 11.01%, Dogecoin (Doge) tumbled 12.14%, and Avalanche (AVAX) tumbled 16.91%.
As ether fell to its lowest level since February 2021, data from on-chain data analysis firm Glassnode shows that the number of ethereum addresses in a state of loss has hit a record high of 36.321323268 billion.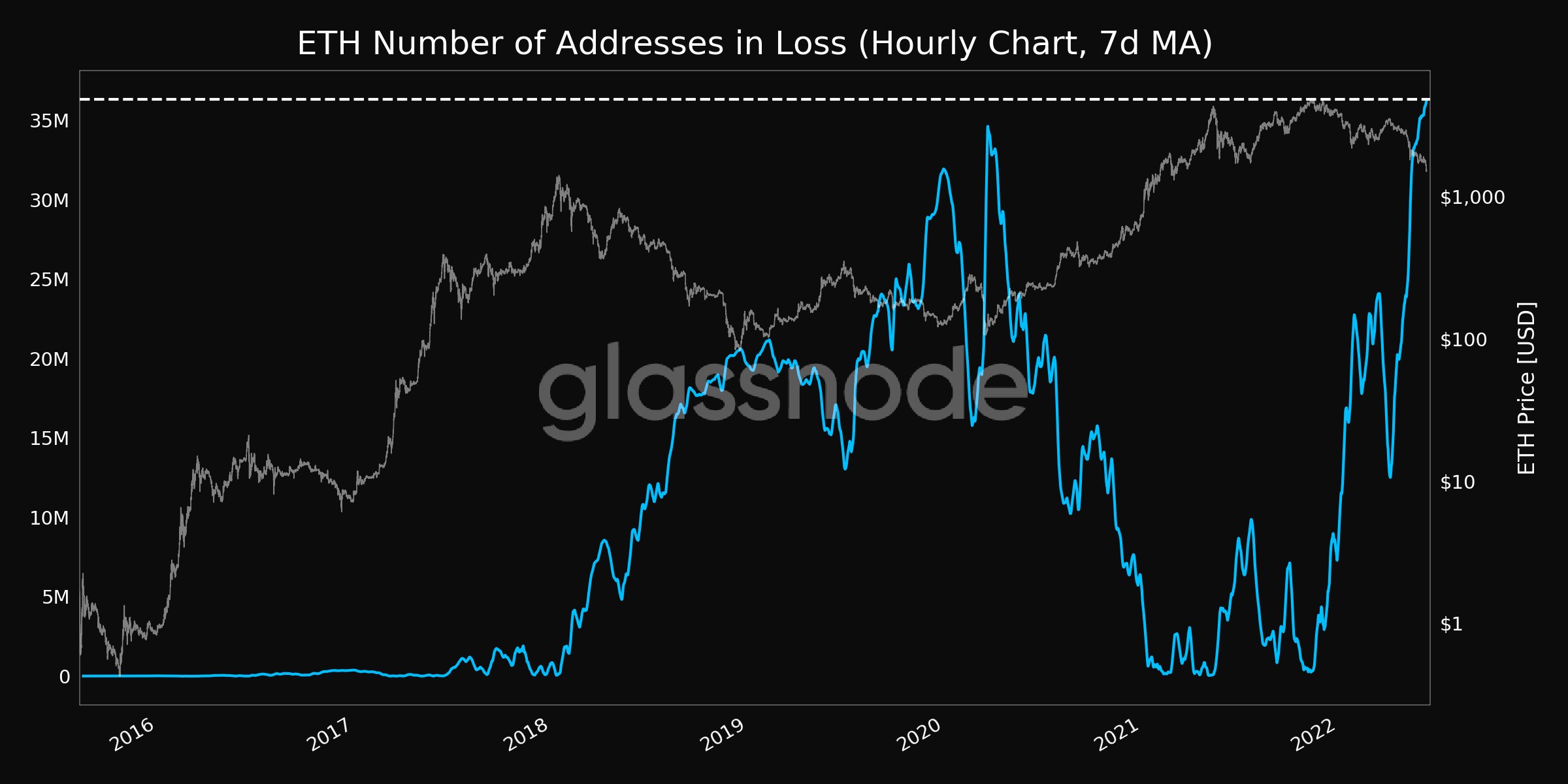 The Fed is more likely to raise interest rates
As the U.S. consumer price index (CPI) unexpectedly surged 8.6% in May from a year earlier, hitting a new high since 1981, according to Bloomberg, this reinforced market expectations that the U.S. Federal Reserve will continue to raise prices every year by the end of September. The expectation of a rate hike of 2 yards (50 basis points) at the next meeting does not even rule out the possibility of a rate hike of 3 yards at a time.
Sarah House, senior economist at Wells Fargo, sees little chance of a surprise 3 rate hike this week, as the Fed may not want to surprise the market, but could see Fed Chair Powell (Jerome Powell) made it clearer at the post-meeting press conference that if inflation does not drop, the future meeting may raise interest rates by 3 yards at a time.
The Fed will hold a two-day interest rate decision meeting on Tuesday and Wednesday, and Powell will hold a news conference after Wednesday's meeting. Previously, Powell had signaled a 50-basis-point rate hike in June and July, and said officials would continue to push for rate hikes until they saw inflation fall in a clear, convincing way.
Further reading:Fed vows to keep raising interest rates!Powell: Until inflation falls significantly, we plan to raise interest rates by 2 yards each in June and July
St. Louis Federal Reserve Bank President James Bullard has stated that a 75 basis point rate hike is worth considering. Although he opposed a 75 basis point rate hike at the rate decision meeting in May, he did not put any possibility of raising interest rates by 75 basis points. sex is permanently excluded, instead emphasizing the need for policy to remain flexible.
Barclays economists predicted that the Fed will raise interest rates by 3 yards this week. Barclays economists led by Jonathan Millar wrote in a report that the Fed now has good reason to raise interest rates more than expected in June, noting that "this is a critical time, either June or July. The meeting saw a big rate hike, and we're revising our forecast for a 75 basis point hike on June 15."
Separately, Roberto Perli, director of global policy research at Piper Sandler, said:
If the month-on-month inflation readings this high persist, the odds of a 50bps rate hike after July increase significantly. I also don't rule out a 75bps rate hike, Powell said they weren't actively considering it in May (3 yardage hikes), but probably in the future if inflation doesn't show signs of abating.
Michael Pearce, senior U.S. economist at Capital Economics, a U.K.-based economic research consultancy, also said in a report that U.S. inflation data unexpectedly climbed in May, adding to the continuation of the Fed's move to raise interest rates 2 yards at a time. The possibility of this fall could even lead the Fed to raise rates by 3 yards at this week's meeting.
📍

Related reports

📍
VanEck CEO: Bitcoin will rise to $250,000 in the future, but it may take decades…
Former US Treasury Secretary: Fed's tightening policy is starting to work; Analyst: BTC may soar if monetary policy is reversed
US stocks fall again, Bitcoin plummets 7% and falls below 30,000; BitMEX founder: 25,000-27,000 magnesium is the bottom of BTC
Make the Telegram news channel of the dynamic zone powerful again! ! Join now to get first-hand blockchain, cryptocurrency news coverage.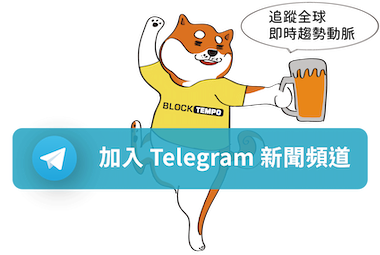 LINE and Messenger serve you from time to time


related news