Bloomberg analyst Mike McGlone tweeted recently: The U.S. stock market may continue to fall in 2022, dragged down by this, and Bitcoin may not escape the downward price pressure, but I believe Bitcoin is proving its own value. will stand out first. (Recap:Bloomberg analyst: Bitcoin spot ETF is expected to be approved early next summer; after the Fed raises interest rates, BTC is proving its value) (background supplement:S2F Model|Analyst Plan B: Bitcoin's "realized market value" is close to an all-time high, or pushes BTC to a new high)
PengBo senior commodity analyst Mike McGlone pointed out on his Twitter on the 9th: If the stock market falls, Bitcoin is unlikely to avoid downward price pressure in 2022, but is still optimistic about its future development. McGlone wrote:
The Nasdaq 100 is incapable of recovering in 2022 and could be oscillating around its 50-week price moving average. Still, we're finally seeing Bitcoin stand out.
It's unlikely #Bitcoin will avoid price pressure if the stock market declines. The Nasdaq 100 stock index has been unable to get back above water in 2022 and may be rolling over vs. its 50-week mean. Still, we see Bitcoin coming out ahead eventually. pic.twitter.com/KfLtkCYaGc

— Mike McGlone (@mikemcglone11) April 8, 2022
Another post he shared on Twitter earlier also pointed out that as the US Federal Reserve officially started raising interest rates in mid-March, the most risky asset is Bitcoin, which also faces headwinds with interest rate hike expectations, but if In 2020, Bitcoin will eventually prove its worth.
Further reading:Bank of America: 'Recession Shock' Is Coming, Cryptocurrencies May Outperform U.S. Stocks
May fall to 30,000, then soar to $100,000
According to an earlier report by the dynamic zone, McGlone said in an exclusive interview with Youtube channel Scott Melker in late March: he still believes that Bitcoin will rise to $100,000, but in the next few months, Bitcoin may first fall to 30,000. A key support level for the US dollar before a 230% rise towards $100,000.
McLaren said:
I think if you buy BTC at around $41k, maybe in less than 1 year you should be able to see around $100k, but right now at that level we're probably going See $30,000. I fully believe in this risk reward as $30k has been a key support for BTC.
Bitcoin fluctuates in a narrow range at lows
Bitcoin (BTC) seemed to stand firm after dropping to around US$42,000 in the early morning of yesterday (9th) and continued to fluctuate within a narrow range; it was reported at US$42,831 before the deadline, up 0.73% in the past 24 hours.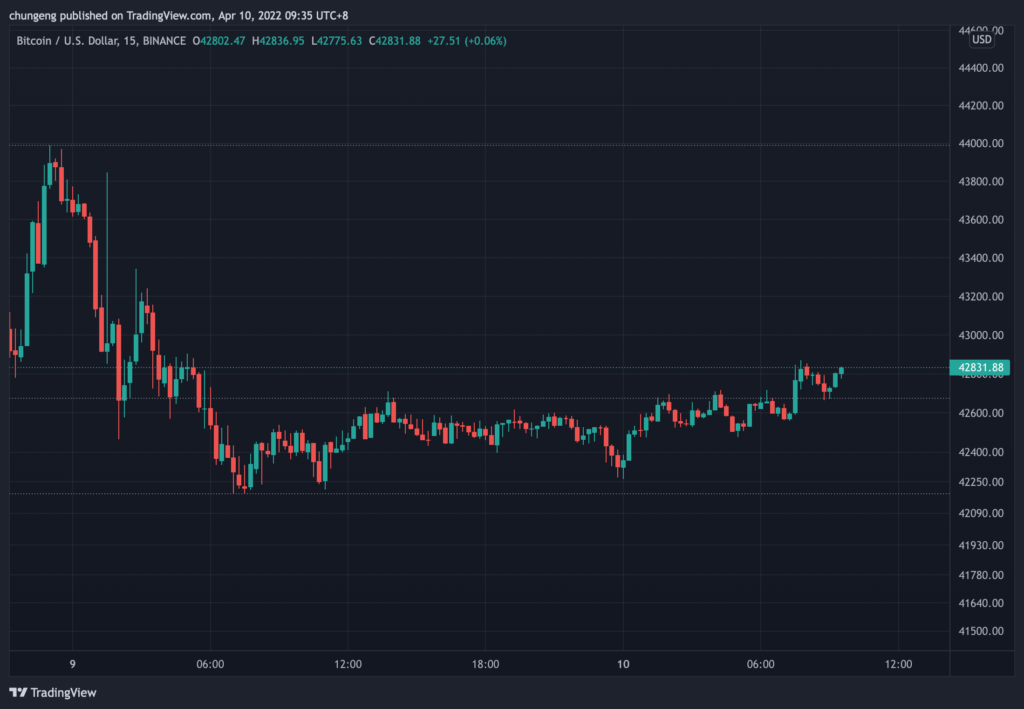 📍

Related reports

📍
Purpose ETF has a record daily inflow of 1,200 BTC! V God: Actually, many people welcome the arrival of the bear market
Hopeful?U.S. SEC Public Opinion Survey: Grayscale's "GBTC-to-Bitcoin ETF Proposal" Is Overwhelmingly Supported
SEC seeks public comment on "Bitcoin spot ETF", challengers include Grayscale, Bitwise
Make the Telegram news channel of the dynamic zone powerful again! ! Join now to get first-hand blockchain, cryptocurrency news coverage.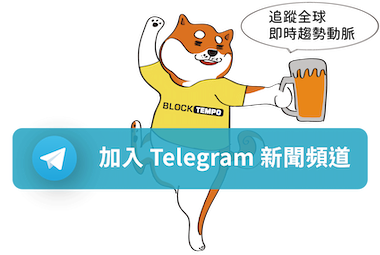 LINE and Messenger serve you from time to time


related news