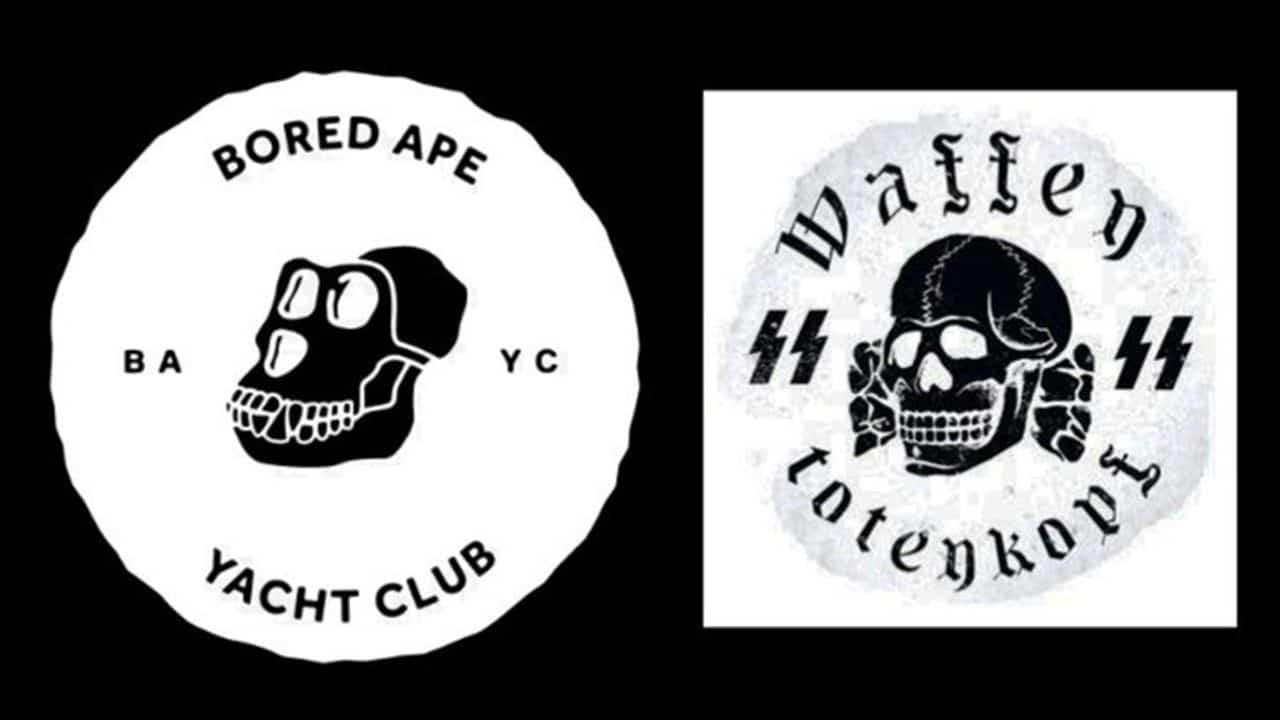 On June 24, Wylie Aronow (better known online as Gordon Goner), co-founder of Yuga Labs, the startup behind the Bored Ape Yacht Club (BAYC) series, tweeted that he And his team's "misinformation campaign" is "super secret Nazis."
Goner said that while he has focused on what he called "incredibly imbalanced" allegations in the past, he did not provide a detailed response like he did today after the YouTuber posted an hour-long video documenting the Allegedly 6 months of investigation records. He sees this as a link between BAYC's corporate image and Nazi symbolism.
"We don't have a more detailed response to the allegations because, frankly, they are very far-fetched. That said, we woke up this morning to a podcast we respected talking about this conspiracy theory, and it was very surreal. ."
So far, the video has garnered nearly 900,000 views and caused quite a bit of controversy among viewers.
The Boring Ape Yacht Club has Jews, Turks, Pakistanis and Cubans
Goner started his conversation by explaining that the founders of BAYC were friends of a group of Jews, Turks, Pakistanis and Cubans. Even Goner's wife is Mexican-American. Therefore, he thought it absurd to think that the Boring Ape Yacht Club or its members had anything to do with the Nazi movement.
Goner said all of these allegations were "lies" promoted by an anti-BAYC activist named Ryder Ripps, who created a copy of his NFT collection under a different name and posted a copy of his account on his account for violating intellectual property laws. Sold for nearly $3.5 million on OpenSea before being suspended.
Ryder Ripps currently has 29,000 followers on Twitter and defines himself as an artist, satirist and punk. A thread about his allegations against Goner was pinned to his account.
Yuga Labs was created by a group of relaxed gamers
Goner points out that Yuga Labs is named after a villain in the video game Zelda who can turn himself and his friends into 2D art, which makes sense given the collection of NFTs they want to create, and that he and His friends are a bunch of nerds who love MMORPG video games like Warcraft.
As for the BAYC logo, he explained that they never intended to take the logo so seriously, which is why the look itself was "shaky", ensuring that everything about BAYC was created in a "spirit of disrespect and absurdity." "That's a far cry from Lipps' view.
3. What was the inspiration for the design of the BAYC logo?

We never want to take ourselves too seriously, so the club looks shaky and diving. BAYC is all about conveying a spirit of irreverence and absurdity.

— Yuga Labs (@yugalabs) January 3, 2022
Goner even posted an email to the logo designer saying the club was inspired by his taste in punk, skateboarding, navy flags and more. Nothing about the Nazis was ever mentioned.
Controversial or not, BAYC is still the go-to series for celebrities and socialites, so much so that today Eminem and Snoop Dog released a video in which they transform into two boring apes of themselves and start singing.
Special Offer (Sponsored)
Binance Free $100 (Exclusive): Use this link to sign up and get $100 for free and a 10% fee discount on Binance Futures first month (terms).
PrimeXBT Special Offer: Use this link to sign up and enter code POTATO50 to get a deposit of up to $7,000.