Selling in the Metaverse: Virtual showrooms exist in the Metaverse, and they are open 24/7, 365 days a year. David Keane, CEO and co-founder of Bigtincan, said now is the time to join.
The rise of the Metaverse and Web 3.0 marks an exciting time for the future of sales enablement. Put away prosaic product displays and static training materials. Say goodbye to outdated sales portals and legacy LMS systems. Forget the ad hoc guidance method in old sales enablement manuals. The evolution of digital innovation offers sales organizations a wide range of game-changing possibilities.
Forbes and JPMorgan predict that Metaverse will emerge in key sales areas in the next few years, creating a profit potential of $1 trillion a year. According to a recent KPMG report, nearly two-thirds of consumers are now familiar with the virtual world and ready to use it to interact with brands.
As the nature of buyer-seller interactions becomes more and more digital, the buying experience of the future will exist in Metaverse. In response, B2B sellers need the right sales enablement tools and training to proactively engage prospects in a virtual environment.
This is where enterprise-grade Web 3.0 technologies will play a key role – enabling sellers to deliver an immersive and personalized virtual buying experience for informed buying decisions and brand loyalty.
The basics behind the Metaverse and Web 3.0
The widespread hype surrounding the Metaverse has turned it into a confusing phenomenon, but from a sales enablement standpoint, the concept behind it is surprisingly simplistic. An accurate description is like a continuous virtual ecosystem where brands and customers can interact by leveraging Web 3.0 Extended Reality (XR) technologies such as:
Virtual Reality (VR): An immersive, fully rendered digital environment that replaces real-life environments Augmented Reality (AR): An interactive experience that superimposes digitally augmented content onto real-life environments Mixed Reality (MR): Seamless fusion of AR and VR Real-time coexistence of physical and virtual environments
Gartner predicts that over the next five years, one in four people will spend at least an hour a day in the metaverse for work, shopping, education and entertainment. In addition, 30% of global enterprises will also have products and services ready for Metaverse. Organizations that realize XR's potential in sales enablement first today will be the first to reap its benefits tomorrow.
Selling in the Metaverse: Web 3.0 for Immersive Virtual Buyer Engagement
By integrating the use of XR technology in customer-facing sales content, sellers can engage buyers interactively for a deeper understanding. Instead of traditional sales content and product demonstrations that don't provide buyers with constructive information, XR technology brings products to life through 3D models and immersive virtual displays that facilitate multi-sensory learning.
For example, with AI-powered virtual showrooms, sellers can leverage AR and VR to create, manage, and display immersive sales content, allowing buyers to interact with a product as if it were right in front of them.
Since virtual showrooms exist in the Metaverse, they are available 24/7, 365 days a year – allowing buyers to learn at their own pace when it suits them. At every touchpoint in the buyer's journey, unmatched personalization and immersive engagement help simplify complex buying decisions.
Selling in the Metaverse: Personalized Virtual Training and Coaching
In a similar area, Web 3.0 technologies can enable organizations to develop virtual buyer-ready sales teams through interactive training integrated into sales enablement platforms. The MR-driven 3D content essentially replicates the buyer interactions that sales reps will experience in the Metaverse, allowing them to practice communication skills and strategies that help drive positive buyer engagement.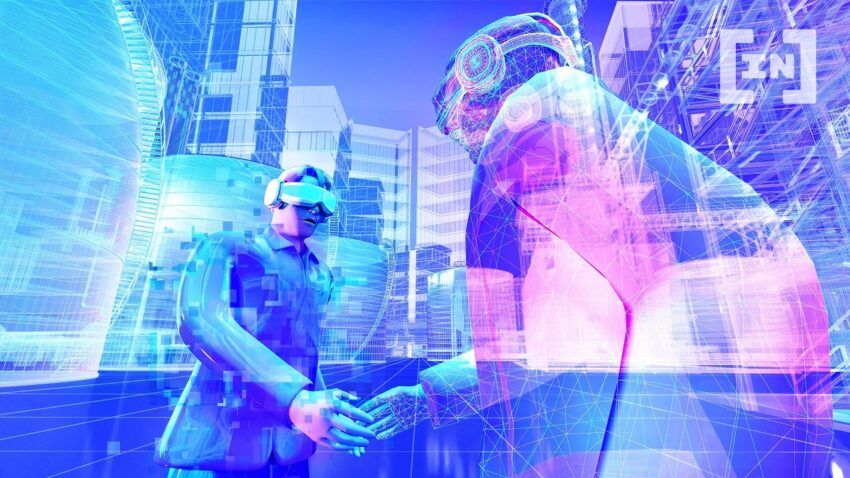 Each simulation is tailored to individual sellers and tracked in real-time using AI-powered voice analytics to measure their performance. Managers can then leverage automated insights to provide personalized guidance to streamline career development.
From engaging buyers with virtual product demonstrations to coaching sellers with interactive training content, enterprise-grade XR tools should be considered a must-have for your sales enablement platform. The metaverse is already on the horizon. Make sure your business is ready to take advantage of it.
About the author

David Keane serves as CEO and co-founder of Bigtincan, a global leader in sales enablement automation. With over 20 years of B2B and B2C technology experience, Keane's mission is to help global brands shape the buying experience of the future through AI-driven sales enablement solutions. His vision and leadership guided Bigtincan's meteoric rise from a startup in 2010 to a public market leader with over $100 million in revenue in 2021. Before joining Bigtincan, Keane founded Quadtel Asia in Singapore, Veritel Wireless in Australia, and previously had an interest in running networking startup Kgrind.com, growing and managing their businesses on three continents. Keane is from Australia and holds a Bachelor of Economics from the Australian National University and a Master of Management from Macquarie University.
Anything to say about selling in the Metaverse or anything? Write to us or join the discussion on our Telegram channel. You can also follow us on Tik Tok, Facebook or Twitter.
Disclaimer
All information contained on our website is published in good faith and for general information purposes only. Any action taken by readers with respect to the information on our site is entirely at their own risk.