Real Estate in the Metaverse: A Canadian real estate company is using the Metaverse for everything we can dream of. They show potential buyers through properties that have yet to be built.
NTRY, a Canadian startup with a global focus, is launching its Metaverse platform this week.
The company is using the Metaverse experience to show home buyers what is still just an architect's office plan. Buyers will enter as avatars and can do a lot in the real world.
They can walk down the street to the building and get a sense of the neighborhood, they can see the building from above, walk into the property, and feel the real space and views.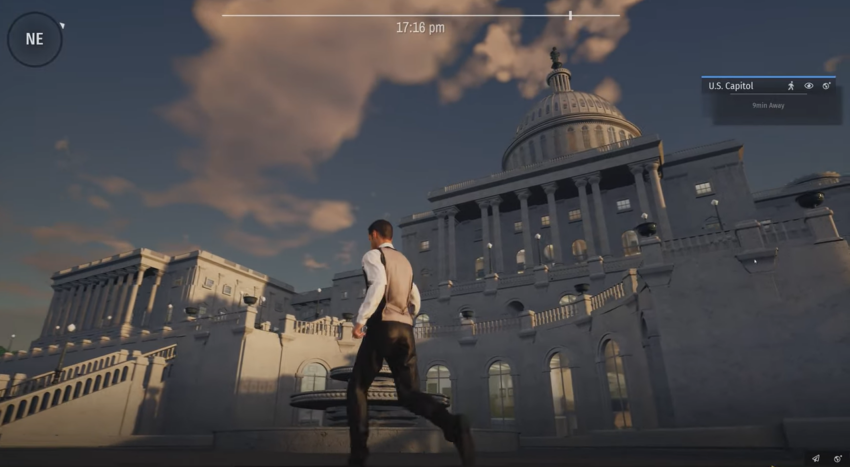 NTRY can be accessed via website login. All the buyer needs is a connected device.
Evolution of the real estate industry
After the epidemic, the real estate industry has undergone tremendous changes. A huge surprise is that the pandemic has sent the housing market up, not down. An interesting solution is the rise of virtual viewing, using video calls to "show" people through properties. But now, the metaverse has arrived.
Pamela Ventresca is a founding partner of NTRY. "Builders want to be able to show their properties early. It can take years to build these projects. But now, buyers can feel like they can see and touch it – a few years ago."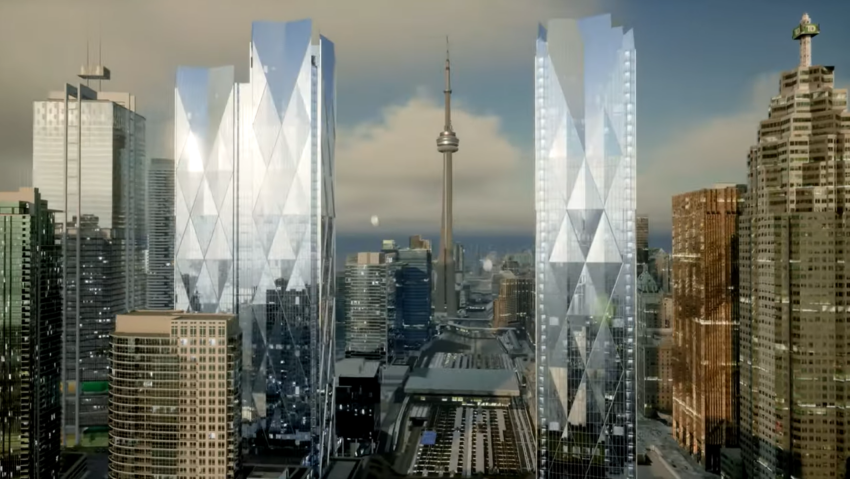 Surrealism
James Borst is another co-founder. "The most exciting thing is that we are creating the most surreal virtual world real estate in the world. From a real estate perspective, the benefit of an agent or brokerage using NTRY is that everything is at their fingertips. They can communicate with clients, Investors all over the world conduct any type of meeting and provide them with an experience unlike any other. Just like in material life.
"It's going to help revolutionize the way people transact and do business. It allows them to put on 10 different shows a day instead of two or three. They'll be able to jump to different locations across the city in seconds. They can give clients a more immersive demo, giving them a better idea of ​​what their future house will look like."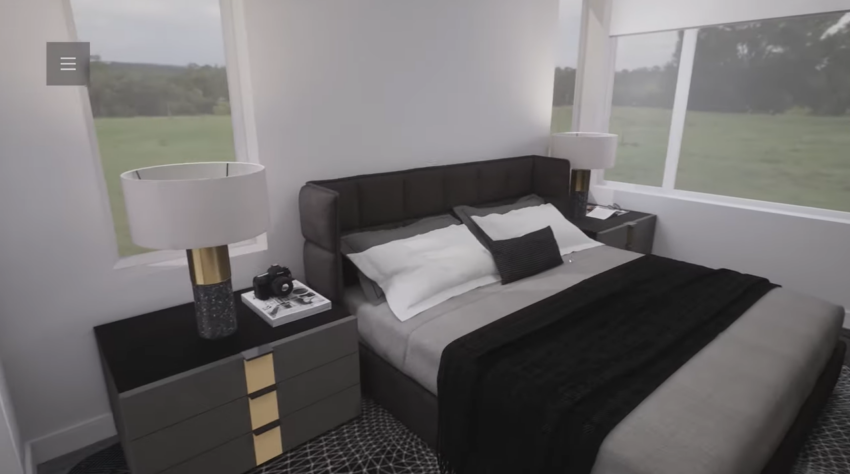 Borst said: "Before the internet, we didn't have websites, we had catalogs. We lost a lot of flyers; websites came and we started marketing online. Now this is the next evolution of websites. It's a 3D interactive world or more A world where we can transact. When buyers enter the platform, they can see exactly what their unit will look like, what the building will look like, what the public space will look like. They can walk across the street , and see what the golf course will look like."
no mystery
Borst said the environment is on a one-to-one scale. "It removes the mystery of wondering what the final product will look like. This transparency is very important, especially when you are investing or spending money on the biggest investment of your life. The real sale happens when the buyer can imagine himself being there in that environment. They start to see how they're going to design and organize it, how they want to live in that space."
Real Estate Metaverse
Julian Pucci is another founding director. The most exciting part, he said, is that NTRY will become the real estate metaverse. "There's a lot of exciting parts for an agent. You can invite your clients to virtual screenings. So instead of getting in a car and driving 40 minutes for 12 screenings, you can actually invite your clients Go in and do all the screenings in this metaverse."
Pucci also said it's better for buyers. Instead of sitting in line or camping at sales offices, people can view properties from anywhere in the world, he said.
Developers looking to sell off-the-plan properties will also find the site interesting. "It's going to be a complete end-to-end selling system. It's going to be an all-in-one platform," Pucci said. Developers will be able to show properties to buyers using the front-end system. "The front end is visually appealing; it has great effects and has everything they like in it."
Also, developers get back-end support, from document processing to signing documents. This is full management of their entire development, all in one system.
That would save a builder or developer from having to go to multiple different companies to do multiple different things, Pucci said. "We'll have marketing, sales and software in one package with a bow on top. This has never been done before."
work-life balance
Pucci likes to go back to his real estate roots, but with a modern twist. "I can go about my day-to-day life with my family, or at the beach, which is my favorite thing to do, and also work in a virtual world," he says, which makes him happy.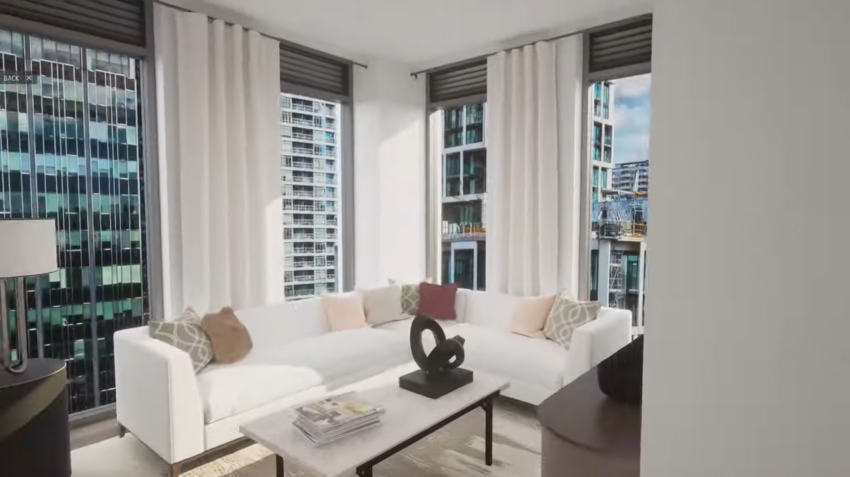 Jason Garland is Senior Vice President of Business Development. "I've been in the business for over 20 years and one of the challenges is maintaining efficiency and time constraints. You're always running around like a beheaded chicken. You're picking up checks, you're delivering, you're trying to make Show, open lockbox and go to sales center. We are working hard to be more efficient."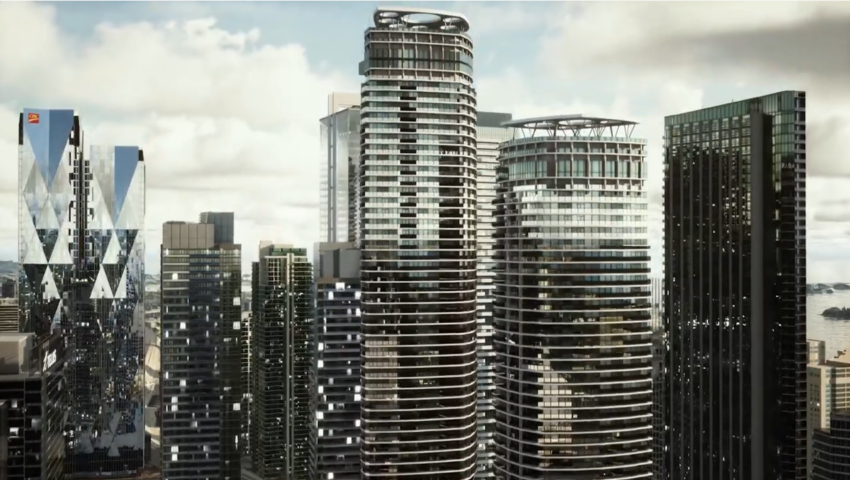 Developers will benefit
Builders will also save time, Garland said. "Builders have to go to many different platforms to find solutions to sell. We're in a somewhat old industry — it's always been around. So we're trying to be a more modern agent and use people's time more efficiently."
Now, real estate agents can do more displays, have a better experience for consumers, and be able to sell more.
This virtual world of real estate is a sales tool, so clients need to remind themselves not to be completely fooled by technology. But what about those of us who love real estate and snoop on the market with no intention of buying? It's a damn dream come true.
NTRY is working with TV host and real estate agent Ryan Serhant to preview its cryptocurrency and NFT integration. This will take place on Thursday, April 21st at 6:00pm ET. Register here.
Got something to say about the real estate virtual world or anything else? Write to us or join the discussion on our Telegram channel. You can also follow us on Tik Tok, Facebook or Twitter.
Disclaimer
All information contained on our website is published in good faith and for general information purposes only. Any action taken by readers with respect to the information on our site is entirely at their own risk.