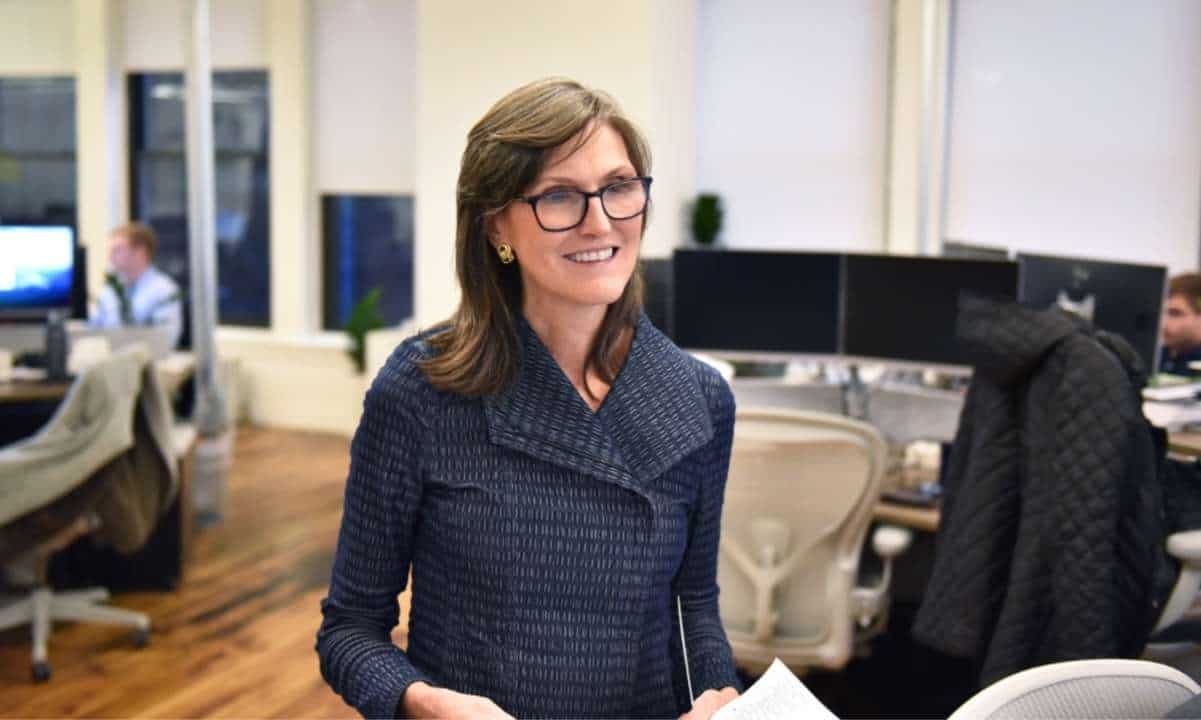 The recent cryptocurrency slump may have spooked many investors as bad news such as major cryptocurrency firms falling prey to a liquidity crisis and massive layoffs at exchanges continue to dominate the headlines.
However, crypto bull Cathie Wood, known for aggressively betting on "disruptive innovation," reiterated her faith in digital assets in a recent interview with CNBC. She said that while she believes the U.S. economy is already in recession, the crypto revolution is still underway and cannot be stopped.
Bet on Coinbase and Block
Commenting on rumors that FTX plans to buy Robinhood, which has been denied, Ark Invest CEO Cathie Wood said the popular trading app for retail investors accounts for only about 2% of its fund's position. Instead, she's more bullish on crumbling exchange giants Coinbase and Jack Dorsey's Block, both of which are her top ten holdings.
She backed her thesis by explaining that they were the main contenders to create major crypto wallets, which could be game-changers driving the crypto revolution. In her view, the space could be a "winner takes all" or a scenario where two or three wallets own the entire market. She added that it was too early to tell who might win the match.
Coinbase (COIN) shares trade 85% below ATH following Goldman Sachs' latest downgrade. Likewise, shares of Robinhood and Block are down more than 50% year-to-date amid a global stock market sell-off. As a result, the Wood's Ark Invest Innovation ETF (ARKK) also took a beating, down nearly 55% year-to-date.
Like DeFi, garbage algorithm stablecoin
Regarding the Luna-UST debacle, Wood said it only had a small "systemic knock-on effect" on the entire DeFi ecosystem, which she praised was "holding up well" during the market crash. However, the problem is not out of room.
She said the extremely high yields and excessive leverage that some DeFi protocols have brought about have exacerbated concerns during market corrections. In particular, algorithmic stablecoins are problematic:
"As an economist, I don't understand them. It makes sense to me that they wouldn't exist."
Bullish on NFTs
Wood also doubled down on the potential of NFTs that represent the future of digital property rights. From her professional experience as an economist, this "can lift the country out of poverty". She pointed out that NFTs will have many utility in the future, such as providing creators with the opportunity to monetize their works.
She compares the continued rise of NFTs to the start of DeFi when tokens first emerged, arguing that the ecosystem is in a consolidation phase, preparing for future exponential growth.
Special Offer (Sponsored)
Binance Free $100 (Exclusive): Use this link to sign up and get $100 for free and a 10% fee discount on Binance Futures first month (terms).
PrimeXBT Special Offer: Use this link to sign up and enter code POTATO50 to get a deposit of up to $7,000.