The cryptocurrency lending platform Celsius has been reported online that nearly 70% of the ETH held by the company is not liquid enough. According to the current consumption rate of 50,000 ETH per month, it may be Exhausted after 5 weeks. The community reacted to this comment in two extremes, with some agreeing with the risk, while the other felt that Celsius had a lot of ways to trade for liquidity and wasn't worried.(Recap:Celsius CEO Confirms Losses in BadgerDao Hack, Rumored to Stolen 51 Million Magnesium BTC ) (event background:Opinion | Negative economic growth in the United States, a 40-year high inflation, is the crisis really coming? )
oneTwitter user @yieldchad posted earlier today (6) that the cryptocurrency lending platform Celsius held the ETH positions are technically "insolvent".According to him Dirty Bubble Media's on-chain asset analysis of Celsius last week, the company is currentlyThe total assets held in the wallets of multiple DeFi protocols are $3.8 billion; while the Aave, Compound and Maker protocols have $1.18 billion in debt respectively.
But yieldchad said Celsius holds about 1 million ETH,Only 268,000 ETH ( 27%) is liquid:
The remaining 445,000 stETHs (44%, if one exchange in Curve, there will be a slippage of over 30%)
The remaining 228,000 ETH is pledged in ETH2 (29%, cannot be withdrawn for at least 1 year)
If Celsius is judging from the current consumption rate of 50,000 ETH per week, yieldchad said that the platform may run out of liquidity after 5 weeks and face the dilemma of being forced to sell assets.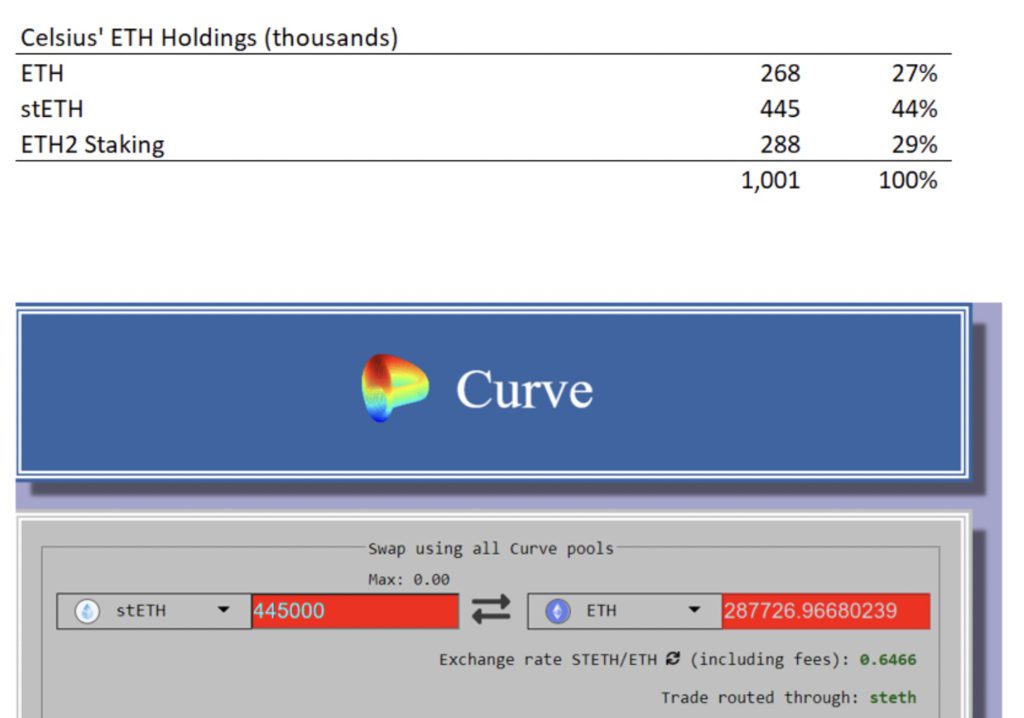 community opinion
Some users are really worried about the view of yieldchad Celsius is about to crash, Digital Assets Data CEO Mike Alfred Also agree that the platform is high risk.
However,Most netizens don't seem to be so worried. They said that if Celsius really lacks liquidity, they believe that many users will be willing to buy stETH at a discount, or they can obtain short-term liquidity through loans.
In addition, according to Dirty Bubble Media's analysis of the on-chain assets held by Celsius, the company also holds a large number of assets including BTC, USDT, DAI, etc. in multiple different addresses. Assets can also provide support. Before the deadline,Celsius officials have not yet provided a response to this comment.

📍

Related reports

📍
Cream Finance suffers third flash loan attack, loses $130 million, hackers leave mysterious message
Google survey: 86% of all GCP account hacks are used for cloud mining
Celsius Chief Financial Officer Arrested in Israel!Suspected of being involved in a large-scale cryptocurrency fraud, the company has been removed from the company
Make the Telegram news channel of the dynamic zone powerful again! ! Join now to get first-hand blockchain, cryptocurrency news coverage.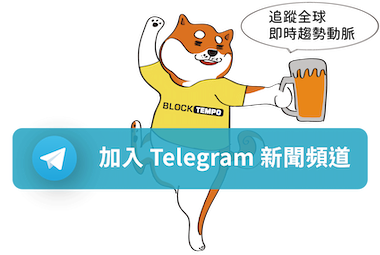 LINE and Messenger serve you from time to time


related news