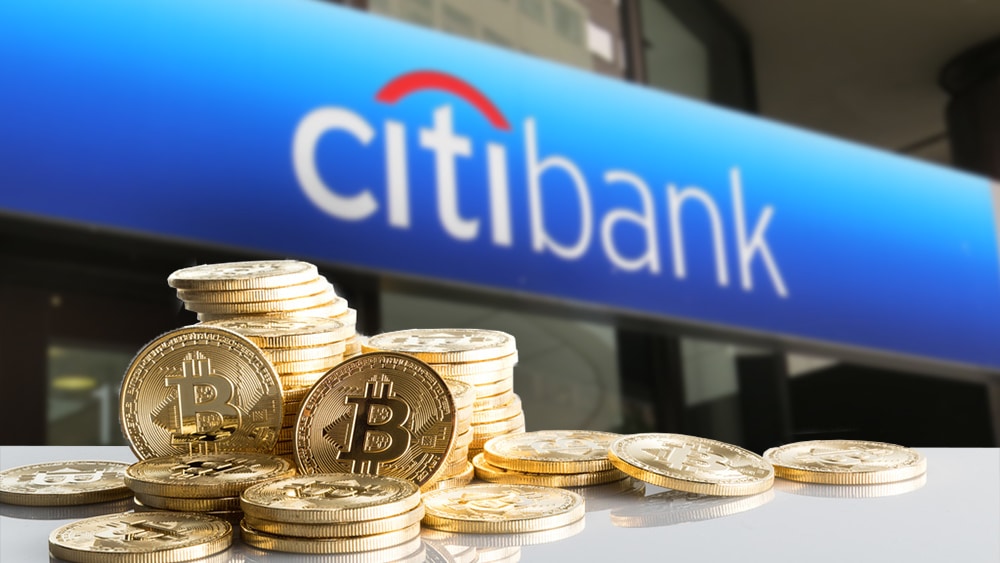 The cryptocurrency market is heading for a positive week, with Citi in a research note this week saying multiple optimistic signs including stablecoins, slowing outflows from cryptocurrency ETFs, etc. has peaked. (Recap:Bitcoin stood at 24,000 magnesium yesterday, ETH broke through 1600; near the merger, the ether whale is "restarting the currency") (background supplement:CZ: The crypto winter may last for 4 years, and Binance will expand investment; DCG CEO: The market has reached the "maximum pain")
addThe cryptocurrency market has shown a recovery trend this week. Bitcoin (BTC) broke through the US$24,000 mark on Wednesday (20) and gradually fell back. It fell nearly 5% to a low of US$22,500 in the middle of the night yesterday (22), and is now at US$22,475. , so far this week, the increase is still 12%; Ethereum (ETH) has risen by more than 40% so far this month due to the good news of the merger, and stood back at $1,561 before the deadline.
In response to the overall cryptocurrency market sentiment also showing a recovery this week, the cryptocurrency "Fear & Greed" index (Fear & Greed) ended a 73-day consecutive "extreme panic" historical record on Monday, and has now returned to the panic range ( 26~50).
Further reading:make a record!The market's "extreme panic" has continued for 70 days; Metamask founder: All in cryptocurrency is equivalent to gambling
Citi: Worries about the spread of the cryptocurrency crisis appear to have stopped
Citigroup said in a research note that investor concerns about a deepening cryptocurrency crisis appear to have peaked, Coindesk reported.
The Lido Staked ETH (stETH) discount to ETH has narrowed (stETH/ETH pool exchange rate on Curve is back to 1:0.98), the report said, indicating that some liquidity pressures may have passed. In addition, the "acute deleveraging phase" has come to an end as many large brokers and market makers in the cryptocurrency industry continue to disclose counterparty risk exposures.
Further reading:Bitcoin breaks 22,500! Stable on-chain activity, Galaxy Digital: 90% deleveraging completed
Stablecoins, ETF outflows slow down
In another positive sign, the outflow of stablecoins has been curbed, with outflows from cryptocurrency ETFs stabilizing in recent weeks, the bank said, adding that leverage on exchanges and futures is also "benign."
In addition, the volatility of the crypto market in May and June led to a number of dislocations within the market, including Coinbase's price gap with rival Binance in Bitcoin/USD, which is usually at a premium, but this situation Since it turned into a discount in May, it has turned positive again in early July, which means that the demand from new entrants or institutions has picked up. The report noted that the "Coinbase Premium" has now returned to historical levels, indicating that selling pressure in the cryptocurrency market has eased.
In the end, Citi concluded that cryptocurrency markets may be too small and isolated to have spillover effects on broader financial markets or the economy, but they can still affect investor sentiment.
We think fears of market contagion may have peaked, at least for now.
📍Related reports📍
Tesla Q2 financial report: 75% of Bitcoin has been sold, and 936 million magnesium has been cashed out!Elon Musk: Open to buying
Bitcoin's third largest whale sold out? 132,882 BTC transferred to Coinbase, with a profit of $106 million
Glassnode: Bitcoin holder behavior data is "close to the bottom of the last bear market", 80% of the circulating supply has been held for more than 3 months
Grayscale forecast: the current bear market may continue for another 8 months!Crypto market cycles last 4 years on average