The exchange Coinbase earlier announced its first-quarter 2022 financial report, with a net loss of $430 million and a record low for the stock price. Another user found that if the company went bankrupt, users might not be able to access their crypto assets, causing panic. CEO Armstrong came forward to clarify that the risk was added at the request of the SEC, and will actively update and emphasize that user assets are safe. (Recap:Coinbase reported a loss of 430 million magnesium in Q1, and its stock price hit a new low!But the CEO shouted: never been so optimistic about the future)
niceChina's largest cryptocurrency exchange Coinbase announced its first quarter 2022 financial results on the 10th. Data shows that the company's Q1 net revenue was $1.165 billion, down 27% from the previous month, with a net loss of $430 million.
In addition, the community has found worrisome provisions in the financial report. A researcher found in Coinbase's latest financial report that if the company goes bankrupt, users may not be able to access their encrypted accounts in their accounts. Assets; this is the first time the company has been exposed to this risk, with Coinbase currently holding $256 billion in fiat and cryptocurrencies on behalf of its clients.
Coinbase states:
Because of the crypto assets held in custodial institutions, they are considered the property of a bankrupt entity.

Therefore, in the event of bankruptcy, cryptocurrencies that we hold in custodial institutions on behalf of our clients may be subject to bankruptcy proceedings, and affected clients will be considered general unsecured creditors of the company.
That is to say, the cryptocurrency deposited by the user will become the property of Coinbase and lose its access qualification.
New disclosure in today's $COIN (Coinbase) 10-Q: 👀

"In the event of a bankruptcy…..customers could be treated as our general unsecured creditors." 🚩🚩🚩

🚨Get your #Bitcoin off exchanges. 🚨 pic.twitter.com/KDBiAvYcog

— Sophia Zaller (@sophiamzaller) May 10, 2022
The CEO came forward to appease users, and assets are safe
As the risk alert caused a large number of users to express their desire to transfer funds, Coinbase CEO Brian Armstrong immediately came forward to appease users. He tweeted on the 11th that: Coinbase has no concerns about bankruptcy and user assets are safe, and explained that the reason for adding this new risk factor is at the request of the U.S. Securities and Exchange Commission (SEC).
This public disclosure makes sense because these legal protections have not been tested specifically for cryptoassets in court, and it is possible (though unlikely) for courts to decide to treat client assets as part of a company in bankruptcy proceedings…even if It hurts consumers.
He emphasized that Coinbase is taking further steps for retail customers to update their terms of use in order to provide customers with strong legal protections in the event of a black swan. But he also apologized for adding the risk without advance notice.
We should have updated our retail terms earlier and we did not proactively communicate when this risk disclosure was added. My apologies, it was a great learning moment for us as we made future changes.
4/ For our retail customers, we're taking further steps to update our user terms such that we offer the same protections to those customers in a black swan event. We should have had these in place previously, so let me apologize for that.

— Brian Armstrong – barmstrong.eth (@brian_armstrong) May 11, 2022
Coinbase shares tumble 26% to record low
On the other hand, due to the lower-than-expected earnings report, the asset safety risks mentioned above, and the company expects that the total transaction volume in the second quarter will be lower than that of Q1 again.
Coinbase, which was already affected by the downturn in the cryptocurrency market, tumbled 26% to close at $53.81, a record low. It has fallen 86% from its high of $380 after its IPO in April last year.
📍

Related reports

📍
GitHub massively blocks Russian users "sanctioned by the United States", Russian developers wail!
U.S. imposes sanctions on 'Russian crypto mining company' for the first time; Russian tax agency proposes cryptocurrency trade
Russia's Central Bank Governor: Plans to pilot digital ruble settlement in 2023, considers easing tensions on cryptocurrencies
Make the Telegram news channel of the dynamic zone powerful again! ! Join now to get first-hand blockchain, cryptocurrency news coverage.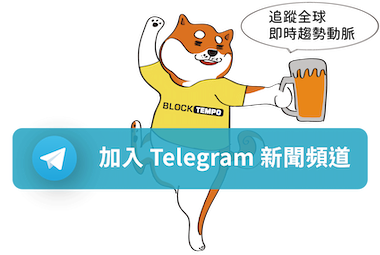 LINE and Messenger serve you from time to time


related news