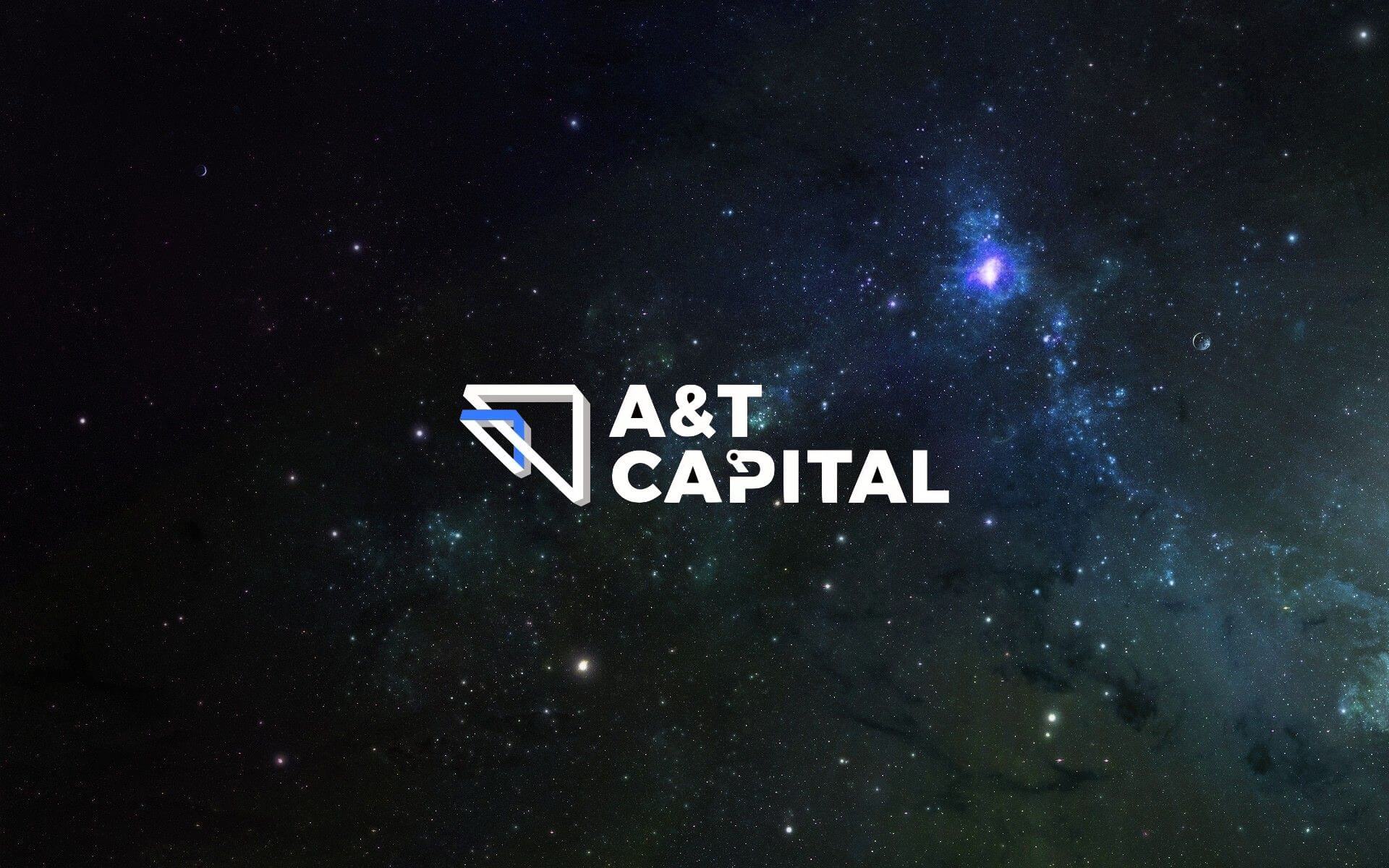 In this article, we reviewed the projects that received institutional fund investment in the crypto industry during 2022.5 – 2022.8, and concluded that there are the following main trends: From the perspective of investment stage, funds in the market are more willing to sell very early or late-stage projects in a bear market; exit methods With the ability to enter the secondary market in the short term, we can see an increase in the number of investments in chain games and encrypted fund management projects. This article is derived from A&T Capital's analysis article "Web3 Investments in a Bear Market: Which Tracks Are Worth Deploying?" Exploring Head Funds and Alpha", organized, compiled and written by BlockBeats (previous summary:How to allocate funds in a bear market? This admin guide from a16z is worth a look) (background supplement:Rich dad warns: There's a bigger crash than 2008; millions will be wiped out)
Table of contents
1. Overview of Primary Market Data Financing1.1 Layer 11.2 Layer 21.3 Application1.4 Summary
2. Alpha & Beta project trend summary2.1.1 Layer 12.1.2 Layer 22.1.3 Application Layer2.2 Beta2.2.1 Layer 1 & Layer 22.2.2 Application2.2.3 Summary
3. The main investment preferences of some leading institutions3.1 Digital Currency Group (DCG)3.2 A16Z Crypto3.3 A16Z3.4 Tiger (Tiger Fund)3.5 Lightspeed 3.6 A&T Capital 3.7 Paradigm 3.8 Dragonfly Capital3.9 Sequoia (Sequoia Capital) /span>
4. Investment Summary
First, let's define the investment direction our research involves.
Layer 1: Including scaling solutions for data layer, network layer, consensus layer and incentive layer, typical examples include Avalanche, Solana… etc. Layer 2: Including – contract layer projects, typical examples include Perpetual protocol, Scaling… etc.
There are 21 different industry labels involved in the application layer project, which need to be explained in detail:
Web Builder: Indicates web3.0 network, blockchain construction service, and infrastructure to distinguish Legal: Indicates compliance service Environment: Indicates ESG-related services
Further reading:CZ pour cold water!Evaluation of "Free to Own": a new term created by venture capital, it will not be free forever
Further reading:What blockchain projects have tech giants invested in? Alphabet smashed 1.5 billion magnesium to the top!Samsung participated in the most projects
1. Overview of Primary Market Data Financing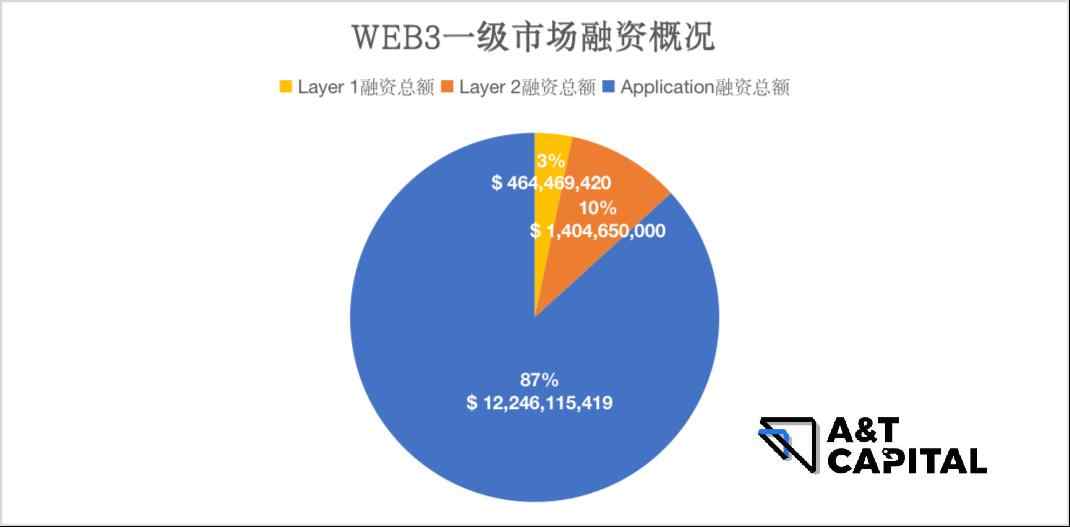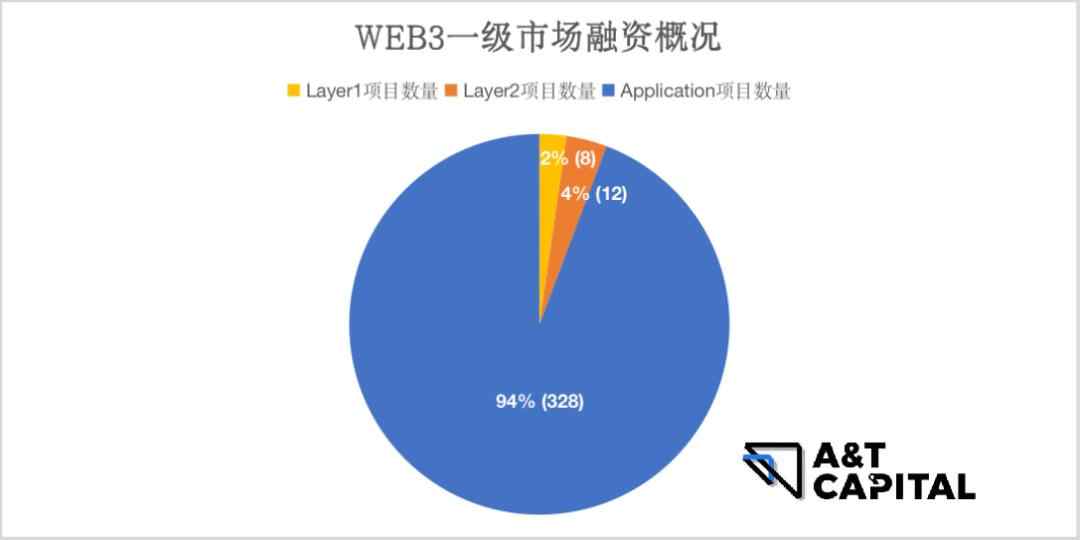 1.1 Layer 1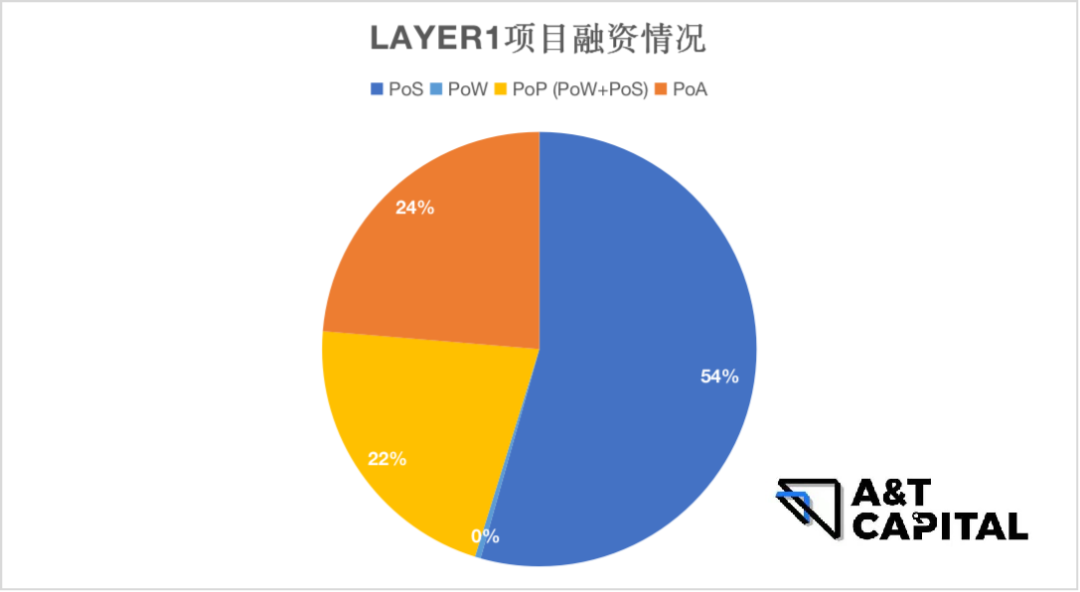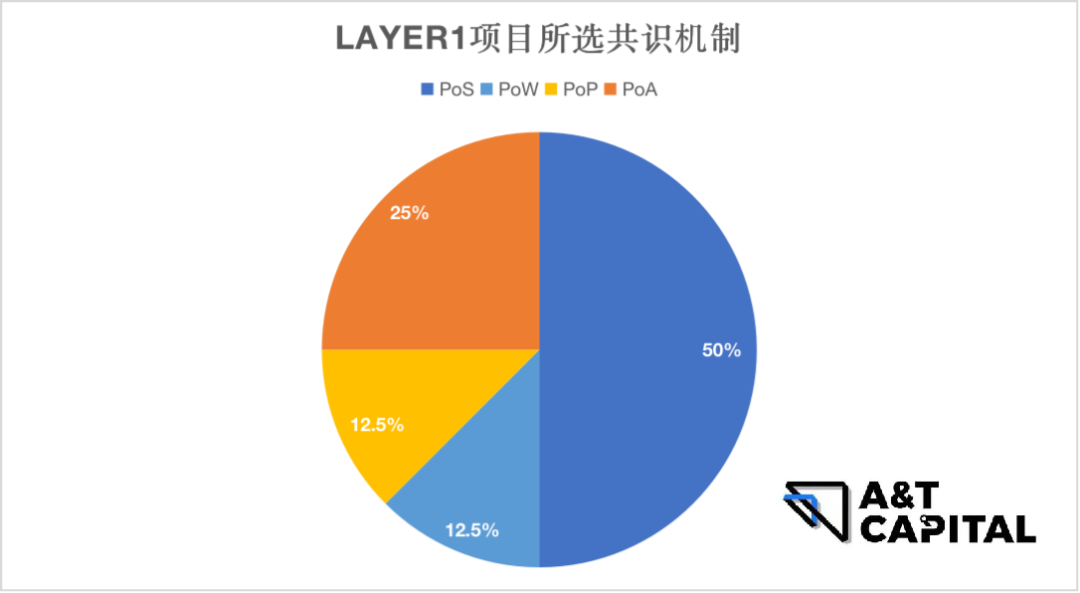 PoW accounts for a very small proportion, and its financing amount is less than 1% of the total financing amount: it can be seen that there are many problems in PoW (excessive energy consumption, inefficiency in large-scale use scenarios, and PoW's high hardware cost and competitive environment) , which brings the characteristics of capital intensification to the mining industry and gives birth to the trend of centralization), so capital prefers models other than PoW. PoS is the best financing performance in layer 1, accounting for about 50% of the total amount, significantly surpassing other categories of tracks. In terms of financing, the market is particularly optimistic about PoS Layer1. Compared with PoW, PoS has lower energy consumption, higher scalability and transaction throughput. PoP (mixed model of PoW and PoS): Obtaining 22% of the total financing amount PoS is not a perfect solution. The hybrid mechanism combines the benefits of PoW and PoS to avoid 1. Centralization 2. Security risk 3. MEV risk 4. The DoS risk caused by the PoS protocol avoids the high energy consumption and low performance of PoW. PoA obtains about 25% of the financing amount. Mode can guarantee speed and high performance without sacrificing security. Unlike the way blockchain traditionally operates, it provides an emerging blockchain solution that may be well-suited for private blockchain applications.
1.2 Layer 2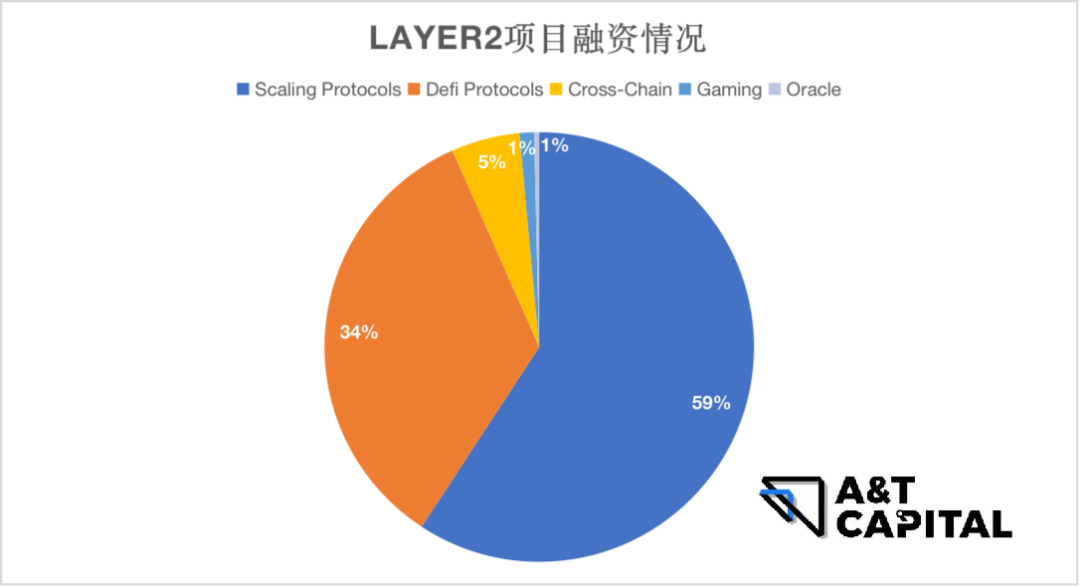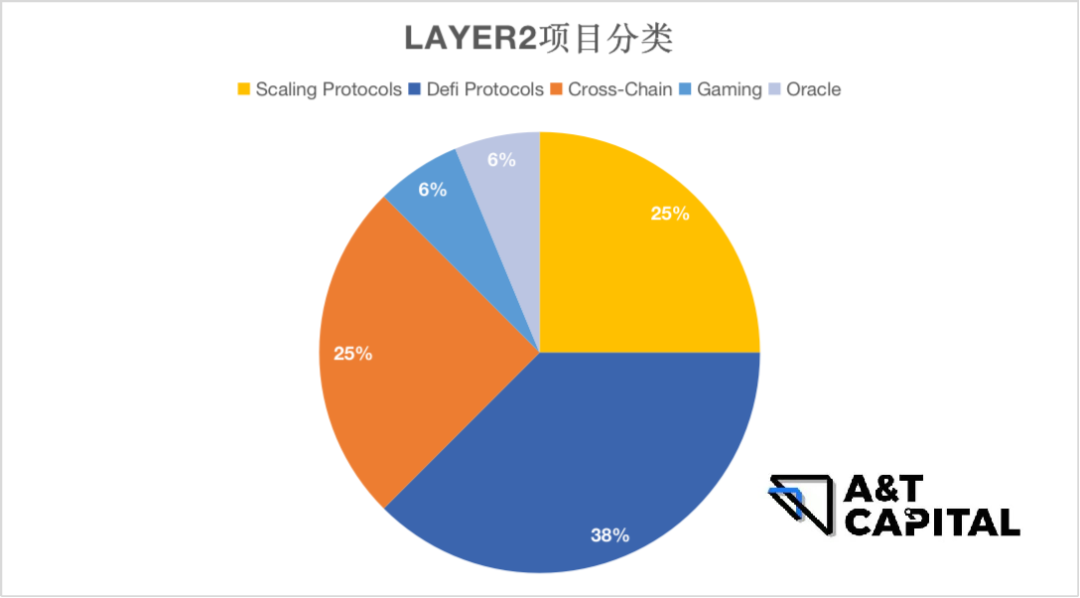 Overall, Scaling Protocols and DeFi Protocols have better funding performance.
Scaling Protocols Scaling Protocols: Investment institutions' bets on the overall track of scaling protocols have increased the market's demand for scaling solutions due to higher gas fee / TPS / latency. Defi Protocols Defi Protocols track has high overall attention (34% ) 66% of the projects are in the direction of cross-chain protocol (DEX cross-chain aggregation protocol), but the performance is not outstanding in terms of financing amount, accounting for only 11.5% of the total financing amount. In Defi Protocols, the infrastructure financing amount accounts for 56%, and the stable currency Loan agreement financing accounts for 32% Aptos is an industry alpha and is considered an outlier. Removing Aptos from Defi Protocols reduces the funding amount of Defi Protocols to 19%, which shows that the attention of the Defi track is cooling down. In comparison, the proportion of the Scaling Protocols track has reached the overwhelming majority (73%), which is the most popular trend in the market.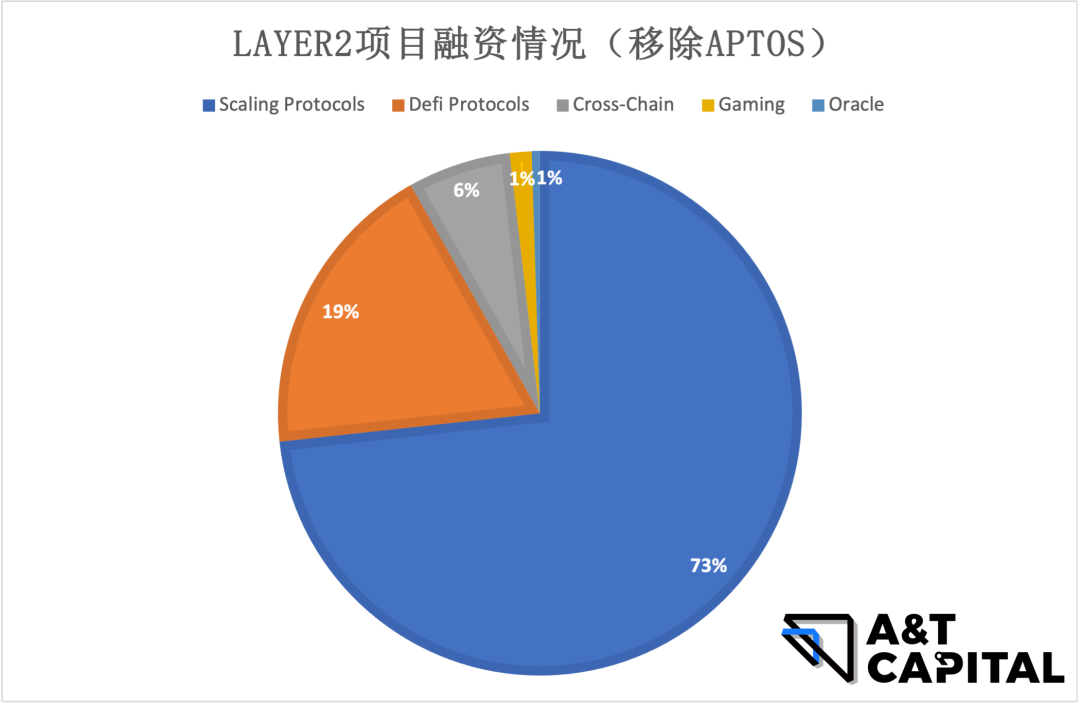 Oracle (oracle machine) Oracle has received very few projects in the direction of financing, accounting for 1% of the total L2 financing amount. The reason may be that 1) the concept of Oracle is not innovative; 2) the use of Oracle is restricted by the industry and requires real-life data (ie insurance/real estate), and most of today's hot tracks ie GameFi and NFT do not need Oracle Compared with other tracks such as Defi, GameFi has higher requirements on transaction speed and gas fee. General Layer 2 provides a potential scaling solution, but a protocol specifically created for GameFi appears in the project narrative covered by this research. This may indicate that GameFi-type applications have specific needs that cannot be perfectly solved by the general Layer 2, and this direction is worthy of continued research.
1.3 Application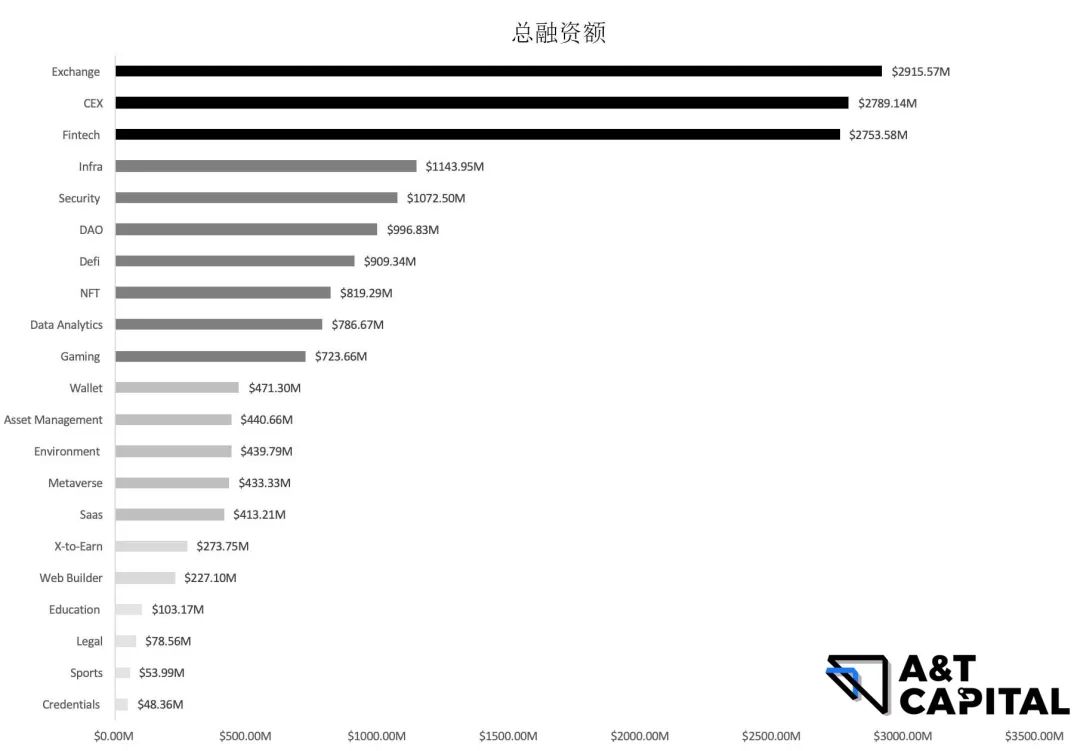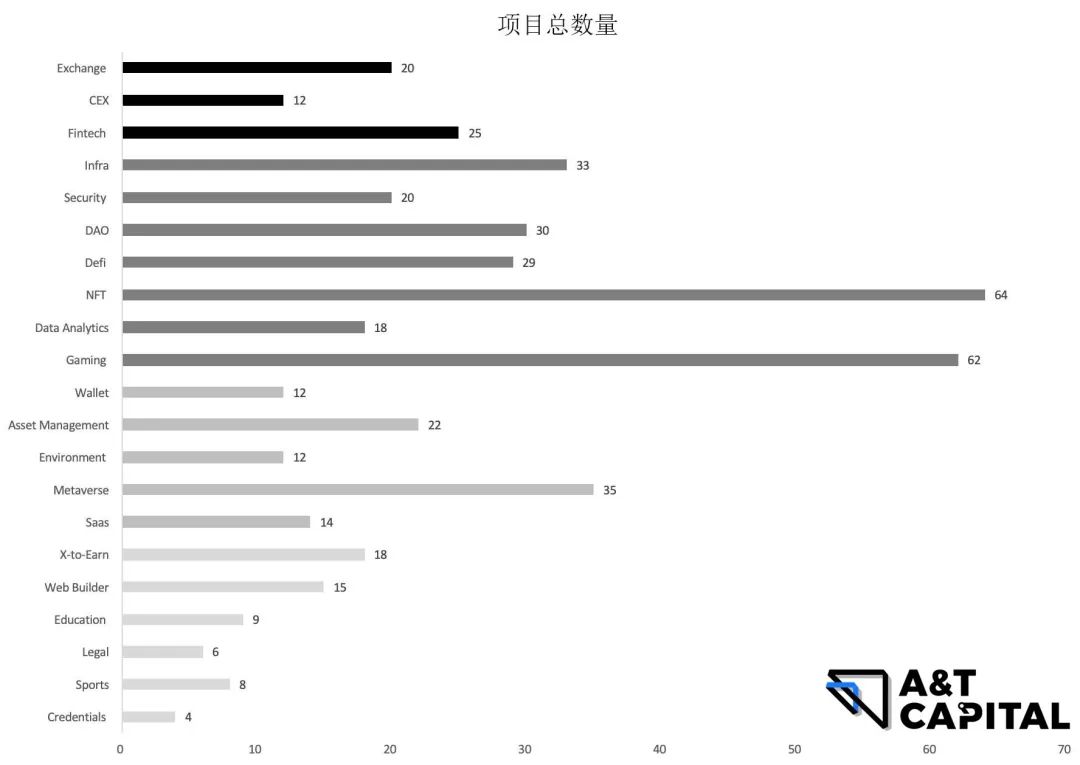 As can be seen from the above figure, trading platforms and financial technology accounted for 47% of the financing targets, and the rest were all lower than 6%, with a relatively even distribution.
Major trends (overall):
The top three categories of financing amount: trading platform, centralized trading platform, and financial technology. The top three categories of financing projects: NFT, games, metaverse.
New trends (pre-seed round – preA round)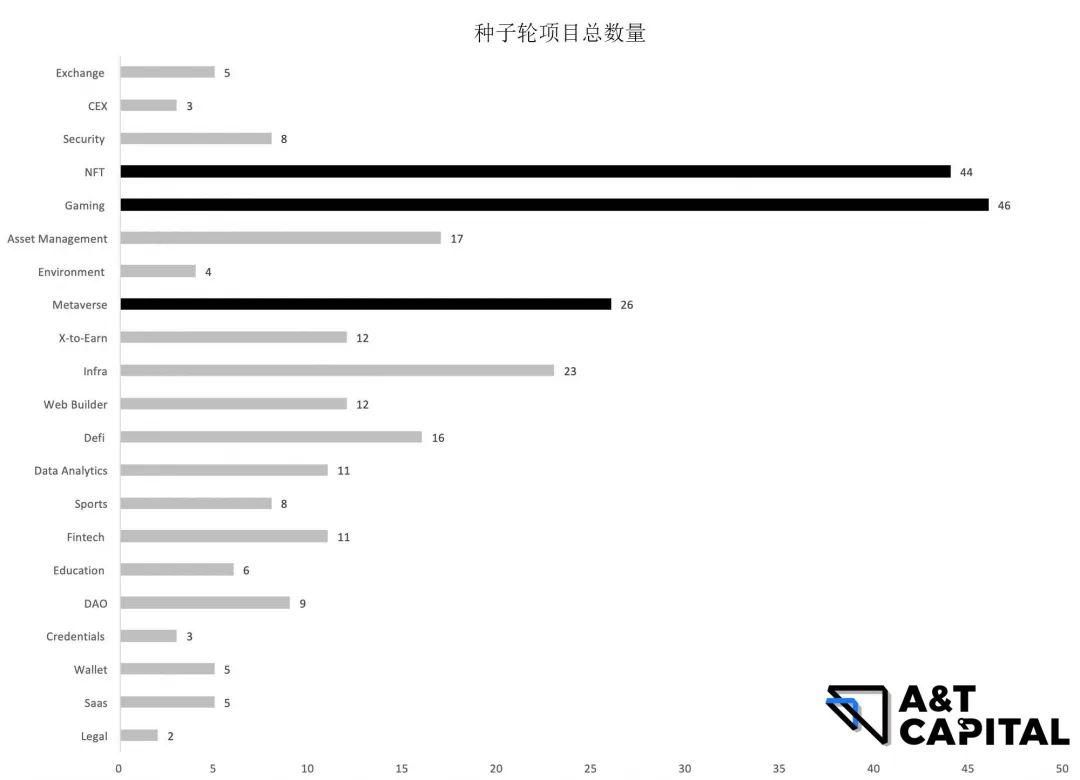 As can be seen from the figure, the top three categories of seed round financing projects are games, NFTs, and Metaverse. The top three categories of seed round financing: trading platforms, centralized trading platforms, and security.
1.4 Summary
Layer 1 – With PoS and hybrid chain as the most popular trends, we can see that the hybrid chain is getting more and more attention, which indirectly proves that everyone has paid attention to the potential security problems of PoS, and is looking for solutions that can balance security and efficiency Program. Layer 2 – With general scaling protocol as the main trend, the new direction includes layer 2 chain for the industry. Application – The major trend and the new trend are the projects that can be circulated in the secondary market in the short term as the hot trend, and a new major direction is security.
2. Alpha & Beta project trend summary
First define Alpha:
The Alpha Market features transaction-driven financing. Items with Alpha properties need to appear to clearly outperform other items in the same Layer's category. The Alpha project we are looking for in this article needs to meet the total financing more than 2 times the average financing of its track.
2.1.1 Layer1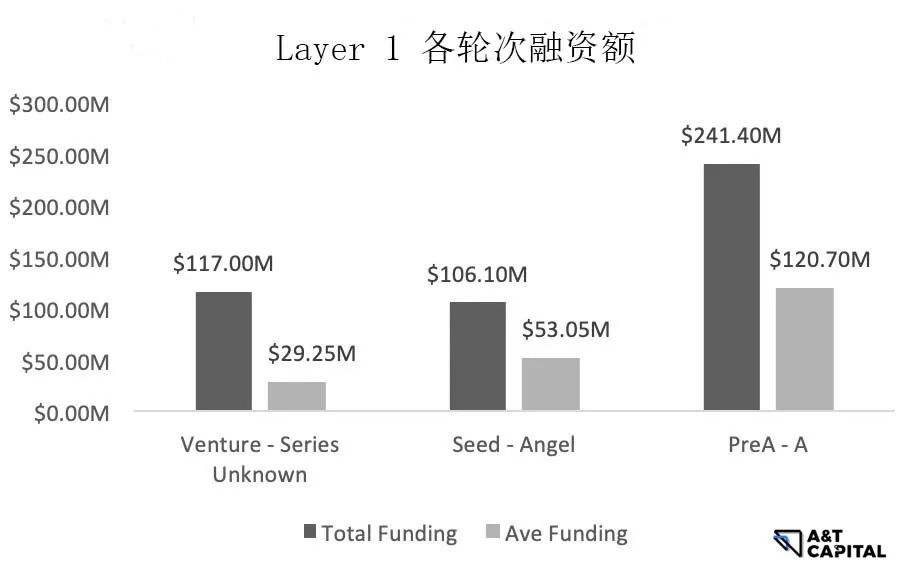 As you can see from the picture, no alpha is seen in Layer1.
2.1.2 Layer2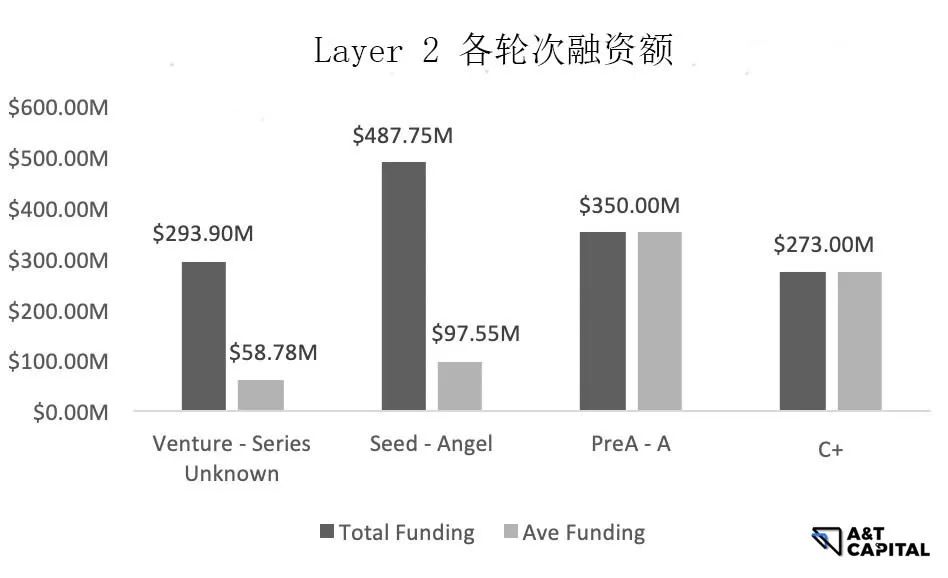 As shown in the figure, there is Alpha in the Seed-Angel stage in Layer2, and Polygon is the alpha item in this stage. Others such as PreA-A, BC, C+ do not have Alpha.
2.1.3 Application Layer
Seed – Angel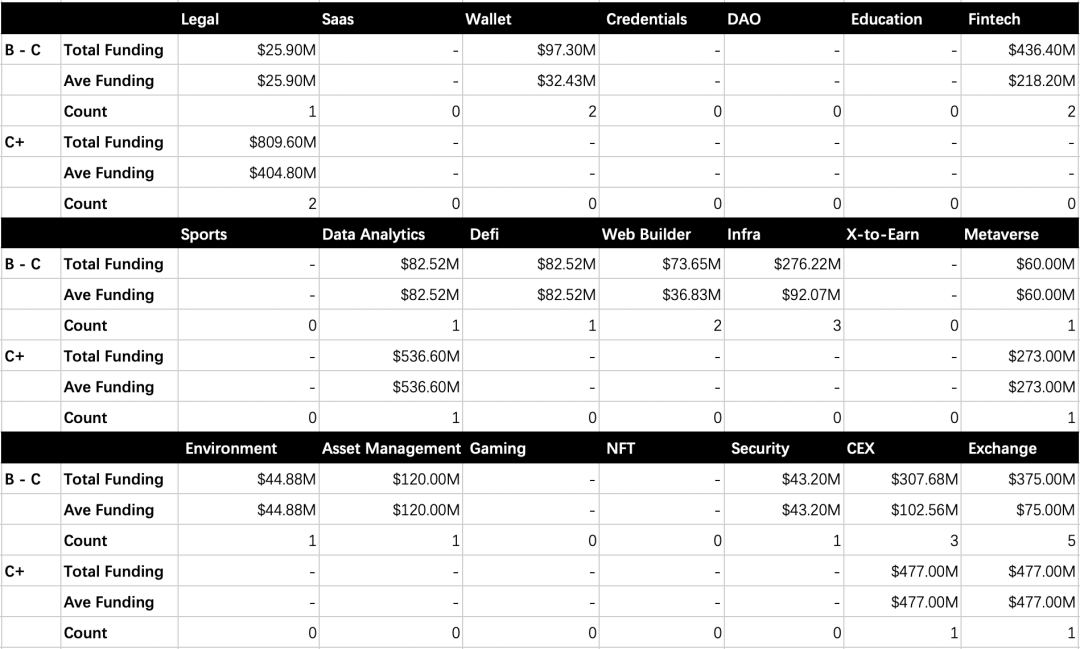 2.2 Beta
Define Beta:
Beta market features are market-driven financing. Beta measures whether the market is bullish on an industry/technology category as a whole. Track financing with beta attributes is generally good. The lower the coefficient of variation in statistics, the lower the dispersion of track financing, which in turn reflects the beta attribute of the market. We further use the difference between the mean and the median for cross-comparison validation. Markets with low CV and a small gap between average and median are more beta-characteristic. We judge with CV < 1.5 and log(average)/log(median) < 1.05.
2.2.1 Layer 1 & Layer 2
The overall number is too small to be statistically significant. Generally speaking, Layer 1 & Layer 2 have high financing amount and the track is hot. According to the technology flow, the amount of financing is not much different.
2.2.2 Application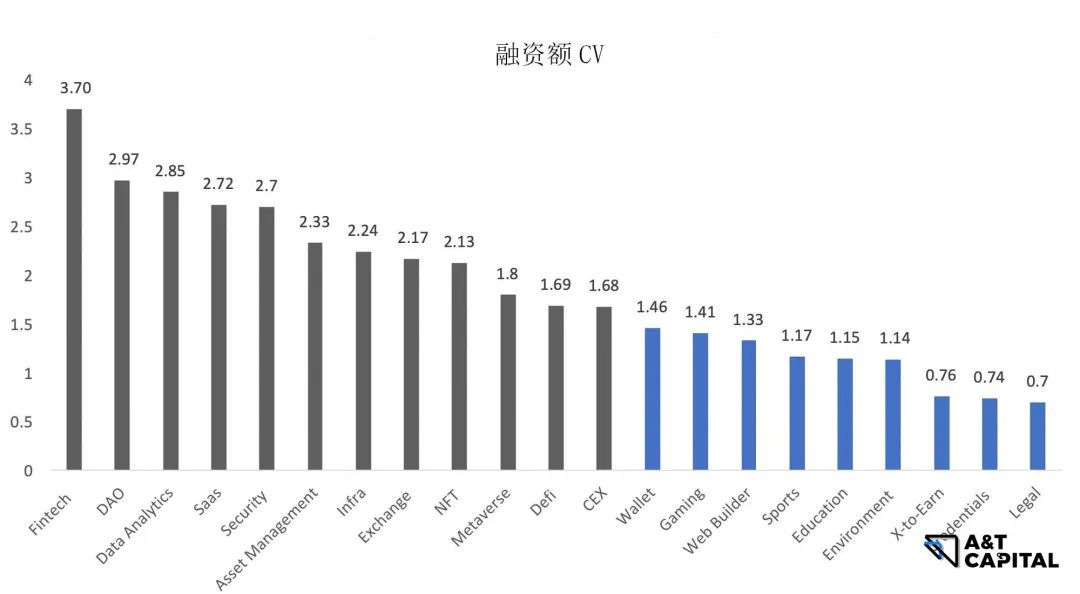 As can be seen from the above figure, from the perspective of low dispersion below CV1.5, the beta market can be roughly defined as Wallet, Gaming, Web Builder, Sports, Education, Environment, X-to-earn, Credentials and Legal. However, because the amount of data in a quarter will affect the credibility of CV, we use AVE-MEDIAN for cross verification, as follows.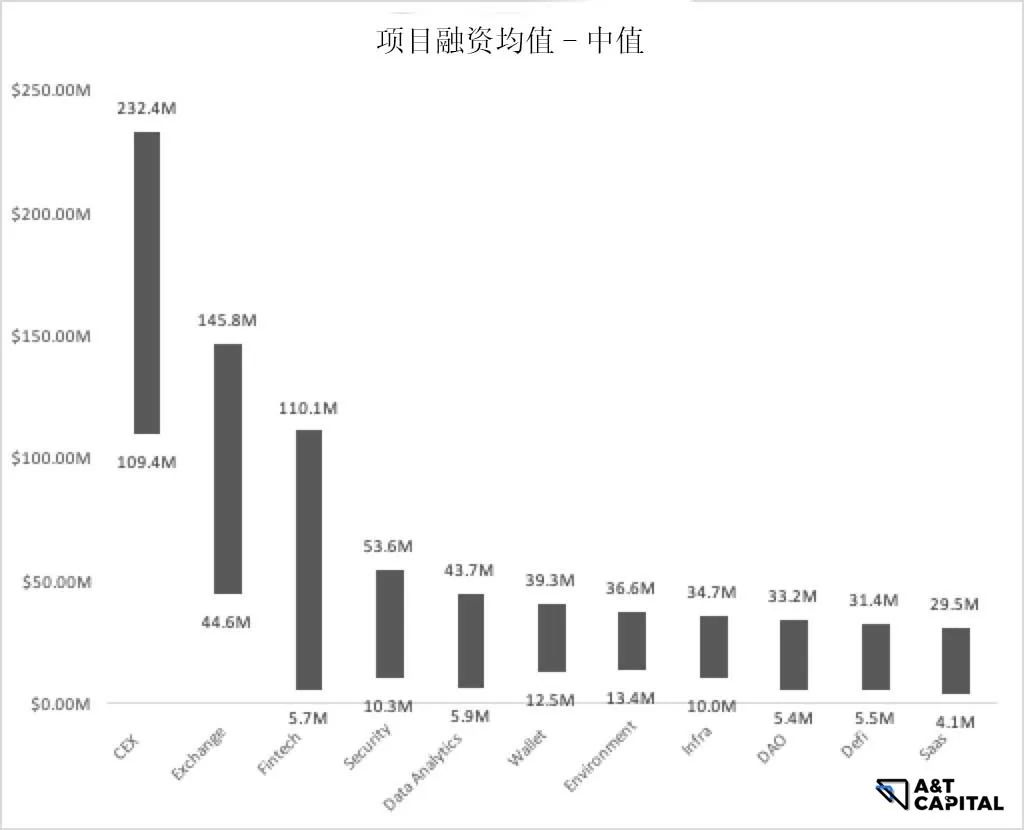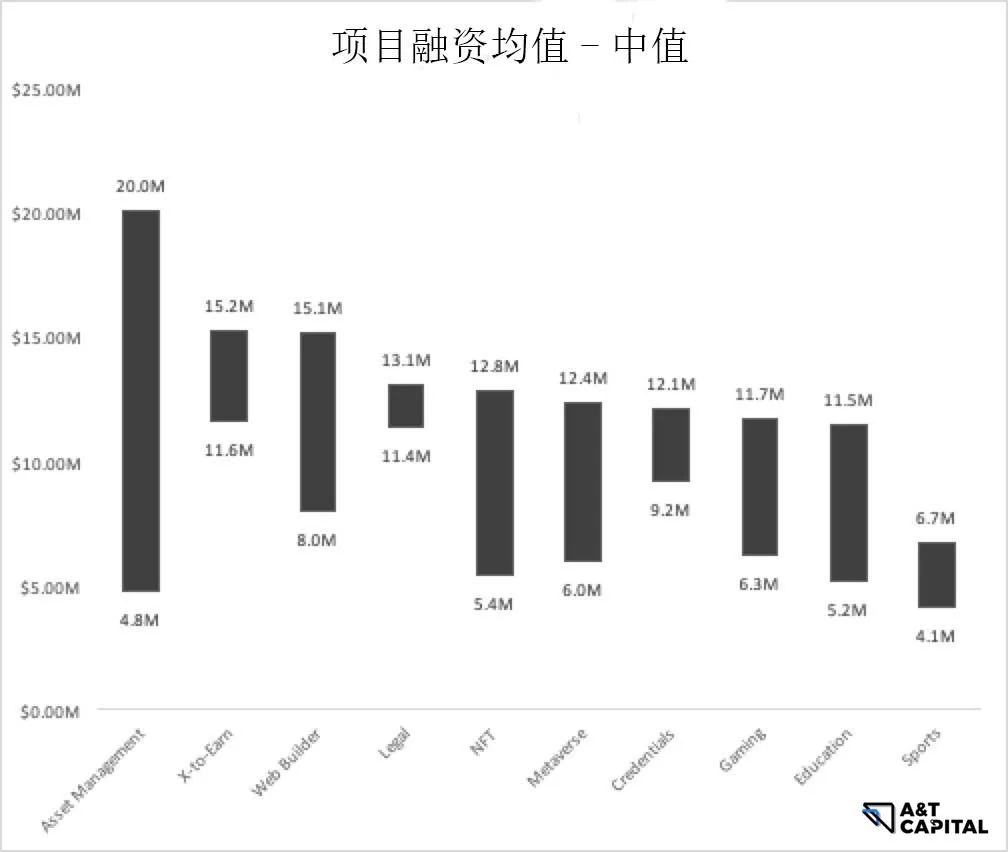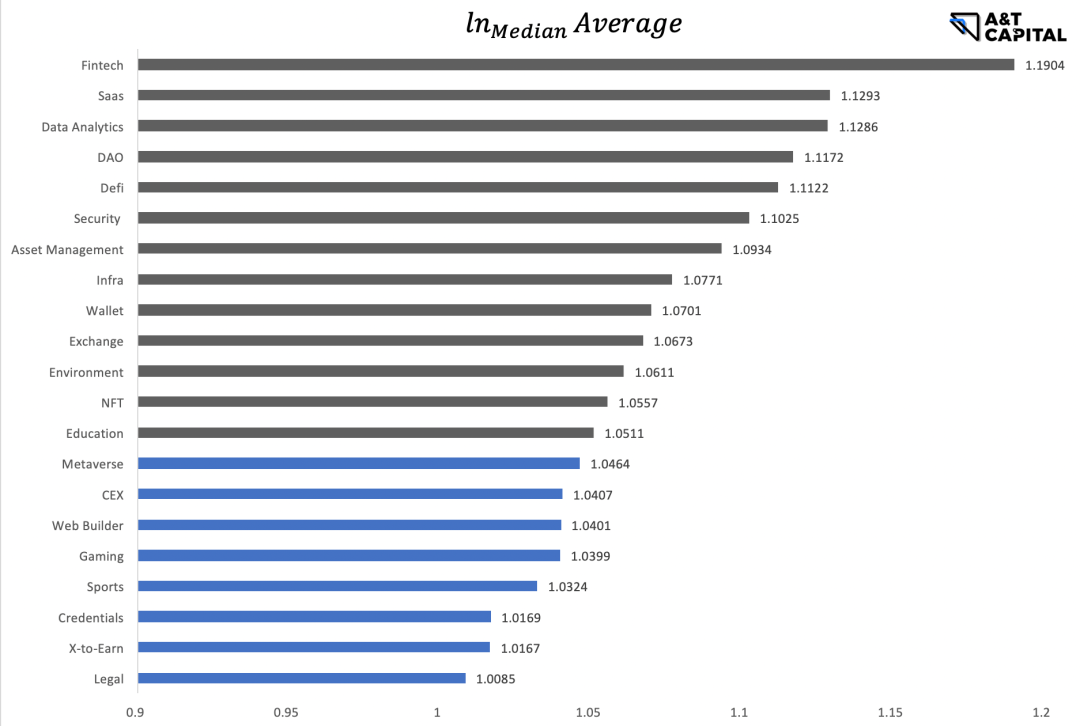 As can be seen from the above image, X-to-earn, Web Builder, Legal are verified betas. The specific financing data are as follows:

2.2.3 Summary
In the application layer, through the comparison of the two beta calculation methods, it is concluded that X-to-earn, Web Builder, and Legal have beta attributes.
3. The main investment preferences of some leading institutions
3.1 Digital Currency Group (DCG)

DCG has invested in a total of 10 projects. There is no preference on stages, there are layouts from seed to series F. The layer 2 project invested by DCG is polygon, and the other 9 projects are applications. Among the nine applications of investment, preference is from high to low:
Wallet, which also includes wallets with built-in in exchange
Security, including code auditing, security testing
Analytics tools, mainly data analysis, tracking, alert
3.2 A16Z Crypto

A16z crypto has launched 2 application projects, both in seed rounds. Both projects are platform projects:
Creator platform gathers creators and helps them NFTize their original works
The NFT pledging platform allows all players who cannot play some games due to the high threshold of nft to successfully access these games through this nft lending platform, and finally have the ownership of these NFTs after the platform completes all payments
3.3 A16Z

A16Z made a total of 7 shots, including 1 Layer 1 project – Aptos, and 6 application projects.
Among the 6 applications of investment, the rounds include 2 rounds of seed and 4 rounds of series A, and the directions include:
5 gaming/x-to-earn 1 nft project
Further reading:How and why did you choose to become a profitable media company through VC?
Further reading:Highlights | A16z : "Flip the World Operation Mode"!Start at the architectural level with cryptography
3.4 Tiger

Tiger has a total of 14 shots, 1 layer1, 1 layer 2 and 12 applications. The item of Layer 1 is Aptos, and the item of Layer 2 is polygon. In the investment stage, 14 projects from seed to series D have been sold, and there is no obvious stage preference.
Among the 12 applications of investment, preference is from high to low:
4 Infra-like projects, including staking service, DID, deployment platform 4 asset management 2 analytics and 2 exchange
3.5 Lightspeed

Lightspeed made a total of 7 shots, and the 7 investment times were all application. In the investment stage, there are shots from seed to series D, and there is no preference in the stage.
Among the seven applications of investment, preference is from high to low:
2 asset management 2 wallet 2 exchange
3.6 A&T Capital

A&T Capital has a total of 14 projects, including 1 Layer1 – Mysten Labs. In terms of investment rounds, there is a clear preference for early stage, including 7 seed rounds and 2 A rounds.
Among the 13 applications of the investment, including:
3 infrastructure 3 gaming/x2e 2 wallet 2 DAO tools
3.7 Paradigm

Paradigm made a total of 4 shots, and the 4 investments were all applications. In the investment round, all 4 shots were seed rounds. In the 4 applications of investment, including nft marketplace, gaming/x2e, social, metaverse.
Further reading:Venture Capital | Paradigm Partner's Methodology: How to Conduct Evaluation Surveys on Early Stage Projects?
Further reading:Paradigm co-founder "4 years ago" Shenwen: Metaverse will become the killer application of blockchain
Further reading:Beyond the scale of a16z, Paradigm announces the establishment of the largest "$2.5 billion" cryptocurrency venture fund in history
3.8 Dragonfly

Dragonfly has a total of 12 shots, including 1 layer 2 cross chain bridge, and the other 11 are applications. In terms of investment rounds, we mainly focus on early seed rounds and growth stages. Among the 12 applications of investment, preference is from high to low:
5 gaming 3 asset management 2 social
Further reading:Dragonfly Investor: Analysis of the DeFi cycle narrative, why is it far behind L1?
Further reading:Dragonfly Capital Open Letter: The industry narrative has changed dramatically, and survival is the top priority!
3.9 Sequoia (Sequoia Capital)

Sequoia has a total of 5 shots, including 1 layer 2 – starkware, and the other 4 are applications. In terms of investment rounds, there is a clear preference for late-stage projects, including an ICO round project. In the 4 applications of the investment, including:
2 metaverses 1 asset management 1 insurance
Further reading:Deciphering the Sequoia Capital Crypto Bureau, a woman chooses ALL IN
Further reading:Binance founder Changpeng Zhao sues VC giant Sequoia Capital: "It hinders my follow-up financing of Binance and damages my personal reputation"
4. Investment summary
In this article, we review the projects that received institutional funds in the crypto industry during 2022.5 – 2022.8, and summarize the following key trends:
From the perspective of the investment stage, funds in the market are more willing to sell very early or late-stage projects in a bear market; the exit method is mainly to enter the secondary market in the short term, and the number of investments in chain games and encrypted fund management projects can be seen to increase; From the perspective of investment direction, Layer 1 is mainly based on PoS, and the attention of hybrid chain has increased significantly; Layer 2 is mainly based on general scaling, and the attention of industry-specific chain has increased; attention has increased significantly. 📍Related reports📍
Crypto Venture Fund (VC) Infighting: An Endless Hunger Games
Inventory of the newly emerging public chains Sui, Aptos and Linera: Diem "successors" bet by top venture capitalists
Investment logic | Soundwise founder shares: "5 steps" to screen out high-quality crypto projects
Sequoia Capital Changes Twitter Self Introduction: Help the Fearless Create Legendary DAOs!From idea to airdrop token