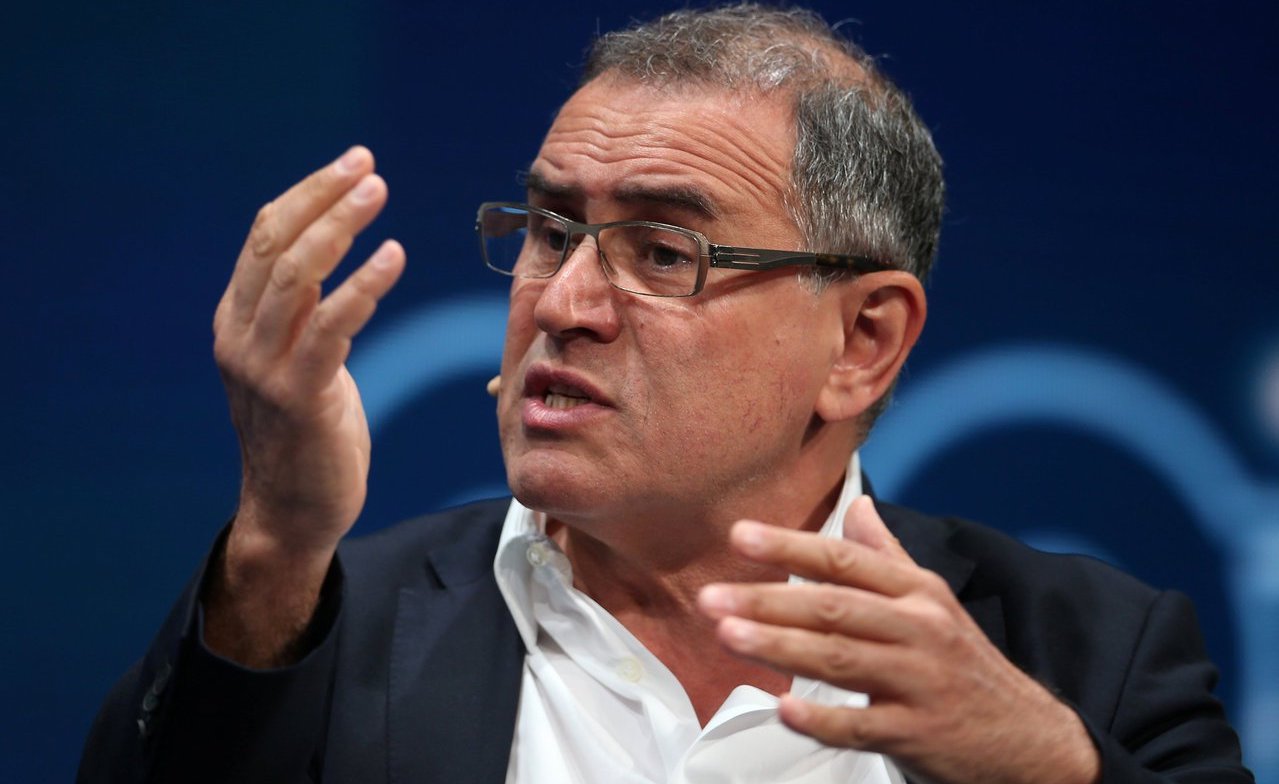 The cryptocurrency market generally weakened today. Bitcoin once fell below $21,000, and ether fell below the $1,500 mark. The market is closely watching the Federal Reserve's decision on interest rate decision-making this week. At the same time, "Dr. Doom" Roubini (Nouriel Roubini) warned that the United States is facing a deep recession, and those who think this will only be a short-term mild recession are completely delusional. (Recap:Doctor Doom's Crisis Prediction: Central Banks Get Out of the Debt Trap!Fear of stagnant inflation) (background supplement:The big villain turns!Dr. Doom Roubini starts developing tokenized products, hoping to become an alternative to the US dollar)
CompareBitcoin (BTC) began to decline for days after breaking through US$24,000 on the 20th, and fell below US$21,000 today. As of the time of writing, it was reported at US$21,089, a drop of 4.2% in the past 24 hours; After rushing to $1,664 on the day, it also began to decline, falling below $1,500 before the deadline to report at $1,424, down 6.7% in the past 24 hours.
In response to the general weakening of cryptocurrencies, Edward Moya, a senior analyst at Oanda, told Coindesk that this is because investors are waiting for the decision of the US Federal Open Market Committee (FOMC) meeting this week. The FOMC may decide to raise interest rates by 3 yards and reiterate the confrontation. The promise of inflation, but rising geopolitical tensions, could provide some potential support for the dollar and pull risk appetite down, putting pressure on cryptocurrencies in turn.
Further reading:Yellen: U.S. growth slows, but recession 'not inevitable'
Doctor Doom warns again
At the same time, Nouriel Roubini, an economics professor at New York University, known as "Dr Doom", warned in an exclusive interview with Bloomberg on the 25th that the United States is facing rising interest rates and a heavy debt burden on the economy. Deep recession, those who expect the economy will only head towards a micro-recession are "delusional".
Roubini said:
There are many reasons why we are going to face a deep recession, a severe debt and a financial crisis, and the idea that this will only be a short-term, mild recession is utterly delusional.
One of the factors cited by Roubini as the reason why the economy will face a severe recession is that after the outbreak of the new crown pneumonia, the debt ratio is at an all-time high, especially in developed economies and some industries, and the debt burden is still ongoing Increase.
Roubini argues that the situation is different now than in the 1970s, when U.S. debt has risen sharply since the 2008 financial crisis, despite stagnant economic growth, high inflation and low debt ratios.
Roubini said:
This time, we face a negative supply-side shock from stagnant inflation, and debt ratios that are historically high. In previous recessions, like the first two, we had massive monetary and fiscal easing, but this time, by tightening monetary policy, we are entering a recession and we have no more fiscal space.
Roubini further warned:
This time, we are facing stagnant inflation and a severe debt crisis. So the situation could be worse than it was in the 1970s and after the global financial crisis.
Roubini wrote in late June that U.S. and global stock markets tend to fall by about 35% in a typical ordinary recession, but since the next recession will be a stagnant-inflationary recession, accompanied by a financial crisis, U.S. and global stock markets could be down nearly 50%.
📍Related reports📍
Doctor Doom is back! Roubini: Bitcoin is not a safe-haven tool; "The Big Short" deity: The problem of cryptocurrencies is "leverage"
Skew Index: Bitcoin hasn't bottomed out yet!The villain Dr. Doom said that BTC is not a new currency, but it seems to be in a bubble
"Bitcoin will be wiped out by CBDC" Dr. Doom bombarded again: BTC cannot resist inflation, not digital gold