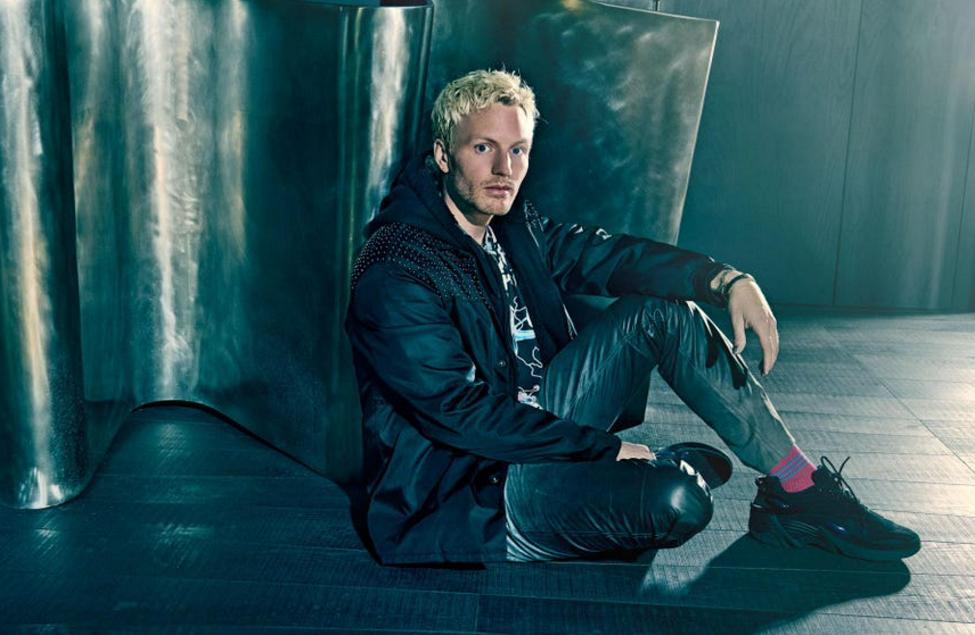 "I never really saw decentralization as an end goal or a feature that users want," Carlson-Wee said. "What people really want are security guarantees. Decentralization is often the best way to get them." Source of this article From Forbes, compiled and organized by chain catcher. (Recap:Backtrack|Crypto's 10-year history of investment and financing evolution)
existOn a cold and windy January day, Olaf Carlson-Wee took a long Zoom call from his $10 million Soho loft in Manhattan, reflecting on the years since Forbes put him on the cover and stuck him in 2017. How far he has come in the four and a half years since the poster of the crypto bubble.
Back then, a speculative frenzy of hundreds of initial coin offerings (ICOs) pushed the value of the cryptocurrency market to more than $100 billion as greedy fools bid for junk tokens backed by white papers and some wacky computer code . Carlson-Wee, 27, with three years of Coinbase experience, founded a San Francisco-based hedge fund called Polychain Capital backed by Andreessen Horowitz, Union Square Ventures and Sequoia Capital, with assets ranging from Increased from $4 million in September 2016 to $200 million.
Today, despite the recent turmoil that saw bitcoin and other cryptocurrencies drop between 30% and 50% in a matter of weeks, their market remains close to $2 trillion, and Polychain is worth $5 billion, up 125,000% since its inception . Carlson-Wee just raised $750 million for his third venture fund, led by Tiger Global Management and Singapore's Temasek Holdings, two of the smartest and most successful investment firms on the planet.
"We're very interested. There's a lot more demand than we've raised," says Carlson-Wee, 32, proudly.
Further reading:Temasek is helpless!It took 8 months of due diligence before investing in FTX, and 275 million magnesium has been written down to zero
Carlson-Wee's net worth has grown to an estimated $600 million, as among cryptocurrency investors he has an uncanny knack for navigating a market long plagued by hyperbole and assets without any discernible intrinsic value. One of his most profitable early investments was holding ethereum, whose underlying token is now worth $2,700 but was trading for less than $12 in 2016 when Carlson-Wee's Polychain went all-in.
He's not shy about his new fortune, created entirely with Ethereum. He recently purchased a fully furnished 6,000-square-foot Soho home that was once an art gallery owned by a prominent New York collector. Its opulent interiors, described by its realtor as the "most Instagrammable" residence in lower Manhattan, were inspired by the luxurious Hôtel Costes in Paris and feature tin ceilings, gold columns, cobra-shaped snakeskin chairs and organ pipes. Made of chandeliers and crystals. Its master bathroom is a study in gold, including a mirrored ceiling and a gleaming gilt tub with a large dollar sign on the wall above.
Just months before he bought the New York party palace, he closed another property in the Hollywood Hills when bitcoin traded above $50,000. The $28.5 million, 12,000-square-foot mansion boasts breathtaking ocean and Los Angeles skyline views, an indoor pond, infinity pool, seven bedrooms and space for ten cars.
One of the keys to Carlson-Wee's success has been getting in early enough. For example, he met ethereum founder Vitalik Buterin when the 19-year-old briefly worked at Coinbase in 2013. That was before Buterin wrote his revolutionary blockchain white paper by creating a blockchain based on so-called "smart contracts." These agreements do not have traditional legal status, but because the terms are automatically enforced by computers, they are more immutable. There can be no ICO or NFT without smart contracts.
In 2018, at the Web 3.0 conference in Berlin, Carlson-Wee met Harry Halpin, a research scientist at MIT and co-creator of a hyper-privacy protocol called Nym. Halpin was frustrated by the reluctance of traditional VCs to support him. "This young, well-dressed guy came up to me and said, 'We at Polychain are interested in funding disruptive technologies,'" says Halpin. Nym led the $6.5 million round.
"I like to be the first to believe in someone," said Carlson-Wee, who just spent New Years break with a dozen friends at his rented house in St. Barths. "Our goal is to invest in breakthrough technologies that enable new types of human organization and behavior."
Polychain's most ambitious investment venture to date is backing a phenomenon known as decentralized finance, or DeFi, which involves the use of blockchain technology in peer-to-peer applications. The promise is that DeFi could eventually become a cheaper, more private, safer and more accessible alternative to traditional financial institutions, including banks and exchanges.
Carlson-Wee was an early investor in DeFi's biggest winners such as Uniswap, Compound, MakerDAO, dYdX. DeFi tokens have seen jaw-dropping returns. The total market now stands at $78 billion, up from $10 billion in January 2020.
Crypto idealists, including Carlson-Wee, believe that DeFi is the future of finance and something to level the uneven financial playing field. For centuries, middleman bankers — from Florence's Medici family to JPMorgan's Jamie Dimon — wielded enormous power and amassed enormous fortunes. DeFi aims to eliminate them.
All DeFi functions—payments, savings, transactions, lending—are performed on blockchain-based software. Changes are voted on by token holders. There is no centralized control.
Carlson-Wee's success is not only due to his ability to find the most promising DeFi startups, but also due to Polychain's willingness to make huge investments in them. Decentralization and democratization may be ideal for DeFi, but Carlson-Wee is very responsible when it comes to decisions that can affect returns on Polychain. He didn't hesitate to use the firm's powerful voting power to ensure that the interests of his partners came first.
"I'm a very practical person," he admits. "I don't think cryptocurrency solves wealth inequality or wealth concentration, but it does shake the snowball."
Carlson-Wee's crypto journey began in 2011, the summer after his junior year at Vassar College in upstate New York. An avid fan of role-playing video games, he read how the underground drug market Silk Road was enabled by a virtual currency called Bitcoin. His excitement about the new technology has driven him to put almost his life savings — about $700 — into bitcoin, which ranges in price from $2 to $16. He went on to write sociology papers on emerging cryptocurrencies.
Further reading:What is the "Silk Road"?Understand the difference between Mingnet, Deepnet and Darknet in one article
After graduating in 2012, he emailed his thesis to Brian Armstrong and Fred Ehrsam, co-founders of fledgling cryptocurrency exchange Coinbase. They hired him as their first employee and put him in charge of customer service. Carlson-Wee has famously insisted on paying his entire $50,000 salary in Bitcoin.
Although he has little to no coding experience, he helps automate many of Coinbase's daily customer service responses. He was eventually named head of risk and reduced Coinbase's fraud rate by 75%.
Carlson-Wee said that early in his crypto career, he realized that entrepreneurs with a strong vision for the future were funded and rewarded the most, not those with quick reflexes or fast followers.
"Coinbase had a central custodian structure. Crypto was very contrarian at the time. It took on the compliance and anti-fraud burden of accepting payments from banks," he said. "It's something that no one can really do."
But as Coinbase expanded and became more mainstream, it was forced to pay more attention to regulatory requirements. It began to deliberately avoid the leading edge of encryption technology, which Carlson-Wee believes is the place with the most potential. He's most excited about Buterin's Ethereum, which, unlike Bitcoin, can (in theory) run almost any kind of digital platform, making possible a decentralized version of Uber, Facebook, Google, or Dropbox.
Adam White, a former Coinbase colleague who was most recently president of crypto wallet Bakkt, believes Carlson-Wee has been classified as an "operations guy" as Coinbase has added dozens of software engineers from top schools.
"I started to realize that Carlson-Wee wasn't just someone who worked hard and answered customer support tickets," White said, recalling a holiday party in 2014 where Carlson-Wee casually told him that Bitcoin would never Would trade again for as low as $300.
In 2016, Carlson-Wee notified Armstrong and Ehrsam that he was exiting and starting a crypto hedge fund. "I realized that Coinbase would broadly follow its path with or without me," he said. "By creating something, I can get back that hyper-leveraged feeling."
Leverage happens to be the fuel driving the current DeFi boom. From a financing perspective, DeFi is the successor to ICOs. Most of the ICOs in 2016 and 2017 were junk digital IPOs, with speculators trading ETH to invest in hundreds of questionable projects. Most are even worse than the worst stocks. There was little disclosure, investors had no real equity or voting rights, and losses ran into the billions.
DeFi is considered an improvement because investors in these Ethereum-based platforms simply lend their funds (often in the form of stablecoins like ETH or USD Coin) to others in a peer-to-peer network. These rules are specified in smart contracts embedded in Ethereum. By lending out cryptocurrencies, DeFi investors can make money — a lot of money — in something called liquidity mining.
But it looks like a self-perpetuating bubble. DeFi platforms, including Uniswap and SushiSwap, have averaged more than $50 billion in monthly transaction volume over the past 12 months, but there's little evidence that any of this has anything to do with things banks typically finance — like company expansion or even buying a house.
If the new world of decentralized finance were a democracy, Olaf Carlson-Wee would be the owner of Tammany Hall. With large stakes in the biggest platforms like Compound, Uniswap, and MakerDAO, Polychain's analysts are actively involved in creating its architecture, known as "token economics," and designing incentives to attract investors.
For example, Polychain is the second-largest voting entity behind a16z when it comes to Compound's governance. It controls 306,000 of the 2.8 million votes cast, or about 11%. a16z has 321,000 votes. Important votes like lowering loan collateral requirements require only 400,000 votes, so VCs can easily sway any vote as long as they agree. In fact, Polychain is one of a handful of large hedge funds and venture capital firms, including Paradigm, Bain Capital Ventures, and Pantera, that collectively control many of the largest decentralized platforms behind the scenes.
Unlike ordinary stake voting, there is no mandate to notify token holders of an upcoming vote, and for those storing DeFi tokens on exchanges like Coinbase, there is no mechanism to even allow voting.
"A Uniswap, Aave or Compound decision won't go through unless it's approved by the founding team," said Andre Cronje, founder of Yearn.Finance, a yield aggregation protocol. Carlson-Wee has publicly acknowledged that his team works with the founders on all major proposals. Cronje added, "While there has been talk of decentralization, unless it is reverse-directed, it will not be approved."
Carlson-Wee would not dwell on the inherent contradictions of DeFi. "I never really saw decentralization as an end goal or a feature users want," he said. "What people really want are security guarantees. Decentralization is often the best way to get them."
These days, he's mostly focused on where to deploy his new $750 million in capital. Polychain takes a thematic approach to investing in early-stage startups, something the rich young man said he gleaned from VC veteran Fred Wilson at Union Square Ventures.
In the fast-moving crypto world, DeFi is yesterday's bubble. NFTs and the metaverse are the next bubble that Carlson-Wee wants to surf. "The internet generation cares more about avatars and avatars than clothes and cars. As we transition to a digital lifestyle and eventually to a fully internet-native metaverse, NFTs become artifacts all around us," he said, blue-eyed Glittering. "Imagine a game world where token price increases actually expand the size of the game."
(This article belongs to the author's point of view and does not represent the position of the dynamic zone. The content and opinions of the article are not investment advice.)

📍Related reports📍
The avalanche protocol AVAX soared 30% to a record high! Fundraising of USD 230 million, led by Three Arrows and Polychain
"The first Billion-level blockchain fund" Polychain lost more than 10 billion Taiwan dollars in eight months
Aftershocks of FTX Thunderbolt "reshuffle the forces?Western institutions were destroyed and hit hard, Asia Pacific survived