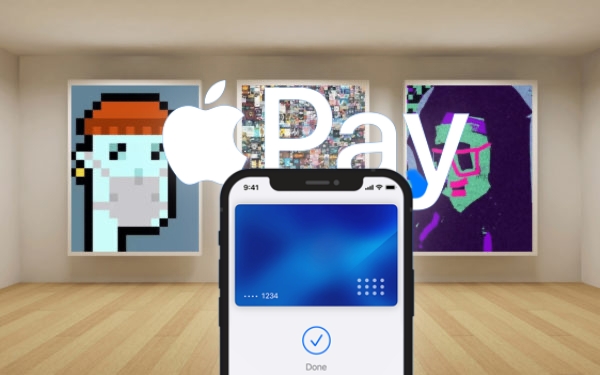 Apple Inc. previously required commissions of up to 30% on in-app sales, which has been criticized for forcing new entrepreneurs to abandon the iOS market, but the latest news is that Apple is formulating new policies and commission agreements to open NFT transactions. Platform operators sell NFTs directly and can pay directly using Apple Pay. (Recap:NFT Difficulty "Apple's commission for transactions in IOS App is as high as 30%, encrypted payment card is closed) (background supplement:Apple recruits creative director of "Proficient in Web3.0", Zuckerberg is sour: Apple Metaverse is a closed ecology )
appleApple has been collecting "in-app sales commissions" on the App Store for many years, but in the face of an extremely shrinking market of NFT transactions, relevant developers are still dissatisfied with Apple's decision to charge up to 30% of the commission for in-app sales of NFTs . According to Blockchain.News, Apple is already working on a new agreement and opening up Web3 startups to sell NFTs with apps and pay directly with Apple Pay.
BlockChain.News pointed out that with the help of Apple's new policy, NFT trading platforms such as OpenSea, LooksRare, Rarible and Magic Eden can sell digital collectibles directly in their own apps, and consumers can directly pay for them through Apple Pay. Payment in US dollars; in the past, Apple did not support cryptocurrency transactions, and because of the high volatility of cryptocurrency prices, it is estimated that after the implementation of the new policy, the price of cryptocurrency exchanged to US dollars will be the responsibility of the app industry, or Apple will introduce A third-party exchanger acts as an intermediary.
Still don't know Apple's commission rate
A previous The Information report pointed out that the main reason why Web3 startups choose not to sell NFTs directly in the App is the high commission of 30%. Magic Eden also negotiated with Apple for this, even if Apple eventually reduced the commission to 15%, Magic Eden still didn't give a nod to the number, and co-founder and chief technology officer Sidney Zhang admitted that "we finally put the app on the shelves, but we didn't consider selling NFTs on it."
Having fought a commission lawsuit with Apple in 2021, on the 24th, Tim Sweeney, the CEO of well-known game maker Epic Games, vigorously attacked Apple on Twitter:
Apple is killing all NFT app sellers that it can't "tax", using excessive in-app commissions to oppress another developing new technology. Apple should really stop.
Now Apple is killing all NFT app businesses it can't tax, crushing another nascent technology that could rival its grotesquely overpriced in-app payment service. Apple must be stopped. https://t.co/4KChp6jtFZ

— Tim Sweeney (@TimSweeneyEpic) September 23, 2022
Today, Apple's attitude towards NFT sales seems to be out of the blue under the criticism from all parties, but the market is still waiting for Apple to further announce the commission rate for in-app purchases of NFTs.
📍Related reports📍
NFT Difficulty "Apple's commission for transactions in IOS App is as high as 30%, encrypted payment card is closed
Chief Operating Officer of Uniswap: A one-stop NFT trading platform will be launched in the fall to aggregate NFTs in various markets
Fandom report: Only 7% believe that NFTs are an important part of the game! 72% of players have a negative opinion
Disney increases Web3.0 layout! Recruit transaction lawyers to explore the Metaverse, NFTs, DeFi