The U.S. Federal Reserve (Fed) has started to shrink its balance sheet since June 1. Former U.S. Treasury Secretary Summers said in an interview: The Fed's tightening policy has begun to work, but the economic outlook is still not optimistic, and there is a risk of further recession; JPMorgan analyst It also pointed out that a large number of companies have frozen recruitment recently, and the number of jobs may decline in the near future. (Recap:Fed abbreviated form officially launched!Bitcoin dives 8% below 30,000, decoupling from surging U.S. stocks) (background supplement:Biden supports Ball's "tightening currency" to fight inflation; Fed director: Every next meeting should raise interest rates by 2 yards!)
niceThe Federal Reserve (Fed) will start shrinking its balance sheet by about $9 trillion starting June 1. It will shrink by $47.5 billion per month in the first three months, and will eventually expand by $95 billion per month. The rate hikes and balance sheet reductions were faster and faster than in 2017, in hopes of curbing record-breaking inflation.
In a recent interview with Bloomberg, former U.S. Treasury Secretary Lawrence Summers expressed his views on the Fed's moves, changes in the U.S. economy, and whether there will be a recession. He said that there have been some small signals in the US economy, such as some companies no longer reporting huge labor shortages, and some data also show that the inventory of goods is accumulating. In response to the just-released non-agricultural report, Summers said:
There is very strong momentum and some evidence that the Fed's monetary policy is starting to work, but the overall outlook for the U.S. economy remains "very tight".
Further reading:What is an interest rate hike/shrinking balance sheet? Inventory of 5 major influences: cryptocurrency, US stocks, mortgage, credit card, savings rate…
Further reading:The U.S. inflation rate (CPI) surged to 8.3% in April, beating expectations!Bitcoin plummets 13%, breaks 28,000, hits new low in 2021
Regarding the possibility of a U.S. economic recession, Summers expressed concern: Even if the Fed shows its best performance, it is unlikely to find a way to control inflation between 2 and 3% while maintaining economic growth. The road of rapid development.
History tells us that when inflation is above 4% and unemployment is below 4%, the US economy will enter a recession within 2 years, which is likely to be what we will see this time.

After creating so much excess demand through fiscal stimulus in 2021, the U.S. has no tools to smoothly soft-land the economy.
Asset management firm BlackRock (BlackRock) chief information officer Rick Rieder also said on the 3rd that although the labor supply situation has improved, it has now seen many companies join the "hiring freeze" list, covering technology companies, health care and other Industry, Rieder also warned that employment could decline in three or four months.
Quantitative tightening will not put upward pressure on funds rate until mid-2023
On the other hand, some investors worry that the shrinking of the balance sheet will reduce bank reserves, which will lead to a further rise in the "federal funds rate". In response, JPMorgan strategist Alex Roever said:
With ample bank reserves, tighter monetary policy is expected to not put upward pressure on the federal funds rate for some time.
Roever estimates that at least $750 billion in reserves could flow out of the system without affecting the funds rate, a threshold that won't be reached until mid-2023. Later, as reserves are further reduced, there is a chance to affect the federal funds rate again.
Macro analyst: BTC could surge if Fed reverses monetary policy
In the cryptocurrency market, Bitcoin fell nearly 8% within six hours after the US stock market opened on June 1. It has continued to fluctuate at a low level for several days, and was reported at $29,628 before the deadline. However, as to whether Bitcoin can resume its rise, according to a report by The Daily Hodl on the 4th, macro market analyst Lyn Alden said:
If the Fed reverses its current hawkish monetary policy (e.g. raising interest rates), the price of Bitcoin could soar…as for its short-term move BTC could still make new lows, but Bitcoin's current price level is good for long-term holders.
Further reading:Full text of the founder of BitMEX "Bitcoin has bottomed out in a bear market, but it is still early for the price to rebound
📍

Related reports

📍
Biden supports Ball's "tightening currency" to fight inflation; Fed director: Every next meeting should raise interest rates by 2 yards!
Fed turns the wind | Officials suggest that rate hikes may be suspended in September, and whether inflation can cool down is the key to decision-making
Opinion | The relationship between Bitcoin and US stocks, the choice of "the bottom of the liquidity pyramid"
Make the Telegram news channel of the dynamic zone powerful again! ! Join now to get first-hand blockchain, cryptocurrency news coverage.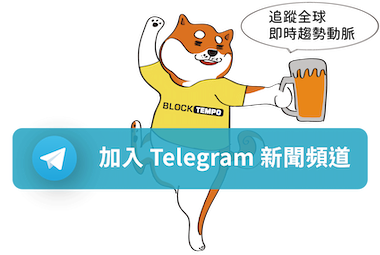 LINE and Messenger serve you from time to time


related news