On the 5th, U.S. stocks suffered a bloodbath, with the Dow Jones Industrial Average and the Nasdaq Composite Index having their worst performance since 2020. Galaxy Digital CEO Mike Novogratz predicted on the 6th that the Nasdaq index will continue to decline in the next few weeks, or even hit a bottom of 10,000 points, which may affect the cryptocurrency market. (Recap:It is difficult to shake off the shadow of interest rate hikes, and the US stock Dow Jones has leaked more than a thousand points!Bitcoin plummeted nearly 10% and once fell below $36,000)
niceThe Federal Reserve (Fed) officially announced on the 4th that it would raise interest rates by 2 yards, and announced that it would start to shrink the balance sheet in June. The US stock market experienced a blood collapse on the 5th day. It was the worst performance since October 2020, falling more than a thousand points, and the Nasdaq Composite also posted its biggest one-day drop since June of the previous year. Bitcoin also tumbled 10%.
On the 6th, the US non-farm payrolls report pointed out that the non-farm payroll population increased by 428,000, which was better than the market expectation of 400,000. The market expected that the Fed's hawkish monetary tightening policy would continue. U.S. stocks fell sharply in early trading on Friday, coupled with the fact that U.S. bond yields rose above 3%, technology stocks continued to be under pressure, and the three major U.S. stock indexes closed down collectively.
The Dow Jones fell 98.6 points, or 0.3%, to end at 32,899.37; the Nasdaq lost 173.03 points, or 1.4%, to end at 12,144.66; the S&P 500 lost 23.53 points, or 0.57%, to end at 4,123.34; the Philadelphia Semiconductor Index lost 23.5 points, or 0.78 percent, at 2,982.1.
After falling below the $36,000 mark again on the afternoon of the 6th, Bitcoin (BTC) fell to a daily low of $35,258 in the evening, the lowest level since February 24. At present, it continues to fluctuate slightly in the 36K range, and was reported at $35,978 before the deadline, a decrease of 0.87% in the past 24 hours.
Galaxy Digital CEO: Nasdaq's continued collapse may affect cryptocurrencies
In response to the U.S. stock market crash, Mike Novogratz, CEO of digital asset management company Galaxy Digital, predicted on the "CNBC" program yesterday that the large-scale sell-off in U.S. stocks is not over, because the economy will encounter more turbulence in the future.
I think there will be more pain ahead, with the Nasdaq likely to hit 12,000 in the next few weeks, or even a further bottom of 10,000. As long as the Nasdaq and other risk assets are sold off, cryptocurrencies have seen amazing deals.
What you're seeing now is the Great Reckoning. "The market smells blood" as shares of some large hedge funds fell, often leading to liquidations.
Late last month, Bitcoin's 90-day correlation with the tech-heavy Nasdaq 100 hit a record high.
Further reading:Bitcoin tumbled 7% and fell below 38,000, and its correlation with technology stocks continued to record highs; US stocks suffered bloodbath, Dow Jones fell more than 800 points
The Fed will not succeed in a soft landing, and the market will fall into painful stagflation
Novogratz further said that he expected to see a "vicious" bear market rally, but warned that the Fed's current attempt to curb inflation with monetary tightening will fail to achieve a soft landing.
When inflation is soaring, you need to put the economy into recession to stop it. Yet unless we see layoffs, you're not going to see inflation drop and we're going to go through a painful process of stagflation.
Further reading:Galaxy Digital Confidence Proclaims: Institutions Will Dip BTC!The bottom is 38~40k; Mr. Sun called the best time to buy 100 bitcoins
Although he said the U.S. market will continue to decline due to economic concerns,But he still sees $30,000 to $50,000 as a trend range for Bitcoin.becauseInstitutional and long-term holder interest in cryptocurrencies remains strong, which will be the backstop for cryptocurrencies.
The bright spot for cryptocurrencies is the start of a staggering amount of institutional capital lining up to enter. BlackRock, Blackstone, Citadel, Apollo, are building major crypto businesses, so I totally intuitively think crypto has a backing somewhere.
📍

Related reports

📍
The Federal Reserve will raise interest rates by 2 yards and start to shrink the balance sheet in June. Powell: No active consideration for a 3-yard increase; US stocks and Bitcoin surge
Galaxy Digital CEO: BTC may continue to consolidate early next year, 42,000 is the key support! DeFi will dominate 2022
Founder of Galaxy Digital: Bitcoin is not suitable for currency!Ethereum is the everyday medium of exchange
Make the Telegram news channel of the dynamic zone powerful again! ! Join now to get first-hand blockchain, cryptocurrency news coverage.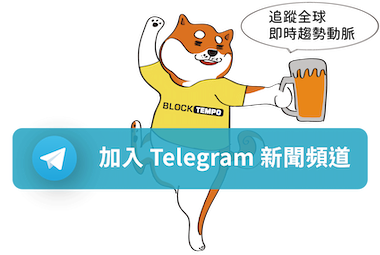 LINE and Messenger serve you from time to time


related news