Game lovers who enjoy MMORPGs may not need an introduction to Elemental Knights Online, a 3D MMORPG that lets players explore virtual worlds and battle in real-time. After all, the wildly popular game has a user base of over 8 million and has won multiple awards.
Now, think Elemental Knights Online, add an NFT and metaverse economy element, and voila! That's what Gensokishi Online brings to you. Gensokishi Online is eager to utilize blockchain technology and its offshoots to provide fun and engaging gameplay and a new fantasy world economy in a virtual world.
The official release of the game, developed under license from Elemental Knights, is only a few months away. However, despite this, it has attracted a lot of attention from the MMORPG and Metaverse gaming communities, among others. So, without further ado, let's find out what the buzz is all about.
Gensokishi Online: Overview
The Gensokishi development team is positioning the game as "a new economy and metaverse incarnation of the Eternal Knight." This is where all the excitement surrounding it begins. Upgrading Web 3.0 to such a popular game, with the added bonus of gaming and earning elements, is a big deal in itself.
On top of that, Gensokishi already has a well-established 3D MMORPG platform with active users and prides itself on being "the only 13-year-old earn-as-you-play game" in the world.
All of these factors have given Gensokishi Online a crucial lead in the highly competitive MMORPG market.
But what is so unique about Gensokishi Online?
The team overseeing the project promises that Gensokishi Online won't be just another ordinary 3D MMORPG. Instead, it aspires to build a unique metaworld and in-game economy that caters to both individual users and businesses.
Some of the unique additions promised by the development team include enabling users to:
Design, create and sell their original equipment and skins. Create their original monsters and NPCs. Buy virtual lands (continents and maps) in the Gensokishi Online virtual world. Develop it on their land so other users can come in and explore.
A big advantage of these new additions is that businesses now no longer have to create 3D MMORPGs from scratch. Instead, they will be able to build their own games and worlds in Gensokishi Online in exchange for a reasonable price paid in $MV tokens.
As you might have guessed, the successful achievement of these goals will pave the way for designers and enterprise-level companies to enter the Metaverse economy.
already on the right track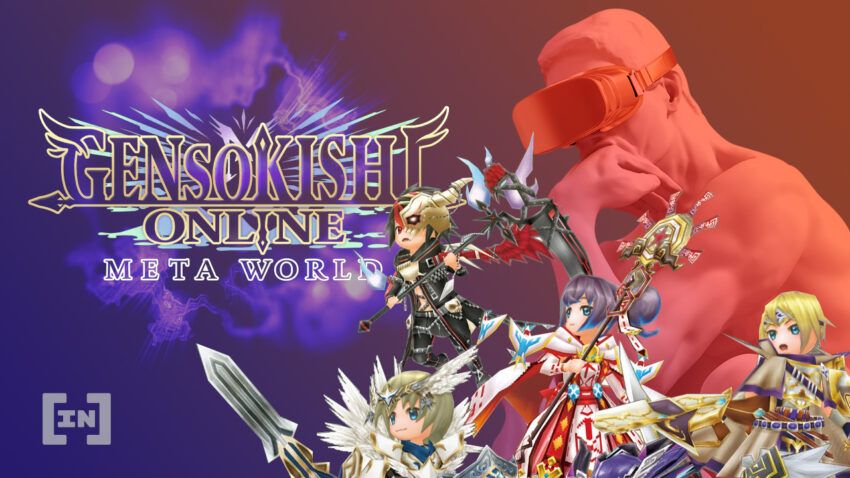 Based purely on community feedback and growth, Gensokishi Online does appear to be on track to potentially make it one of the biggest virtual worlds to release in 2022. The project has already set quite a few records since launching its website on December 2, 2021.
For example, the Project Gensokishi Online community grew to 100,000+ in less than 20 days after the project debuted. As of this writing, the community has further grown to over 230,000 people.
It also became the fastest project ever on the decentralized multi-chain fundraising platform Trusutpad by selling out in 20 seconds.
Gensokishi also made a splash on the Bybit Launchpool after a record 65,000 participants staked a total of $220 million for the project's native asset, $MV tokens. More than that, it also set a new record on the MEXC exchange on March 6, becoming the fastest project ever to reach its Kickstarter goal in under 10 minutes. The next day, MEXC listed the $MV token.
And it's not just these records. There are other positive signs of how fast the Gensokishi ecosystem is growing.
global partners
Gensokishi has also successfully established partnerships with several world-renowned organizations in various fields. For example, on February 25, 2022, the platform signed an agreement with Soulz.
Just recently, it formed a new alliance with Aavegotchi, widely regarded as one of Gamefi's flagship projects. On June 3, 2022, GensoKishi announced a partnership with the Metaverse Avatar project Monkey Kingdom. Through partnerships like this, Gensokishi aspires to be a convenient gateway to the virtual world.
Additionally, the platform claims to have strong ties to multiple Japanese IPs, business owners, and NFT projects. All the support from the project's global partners has helped the game add more charm to its credibility and future potential.
Collaboration with Yoshitaka Amano
Perhaps, the partnership with Amano is another important factor that could have a major positive impact on the future of gaming. For those unaware, Amano is a legendary designer who has contributed to the success of dozens of popular video games.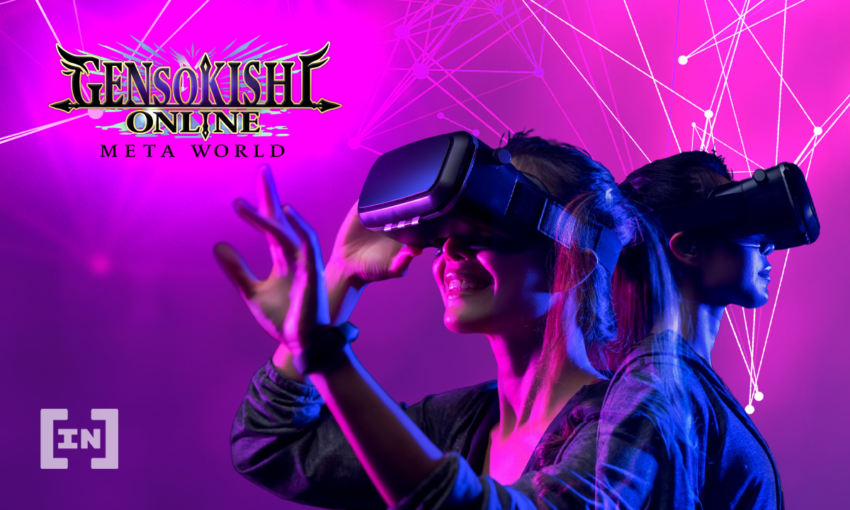 His career includes extensive experience designing game characters for popular games such as the Final Fantasy series. Amano will help Gensokish create several original game characters.
What's new in the Gensokishi ecosystem?
Kraken, one of the oldest and largest cryptocurrency exchanges, recently announced the launch of the $MV token. Closed alpha testing of Gensokishin Online begins on May 31, 2022.
It's worth noting here that the closed alpha testing will take place in two phases. The first phase (Session-1) has started and ended on June 7th. Over 5,000 people participated, with an average daily active user count of 2,000. The timeline for the second phase is from June 23, 2022 to July 1, 2022.
The beta testing phase will begin on July 31, while the official version of Gensokishi Online is expected to take place on August 31, 2022. Please check this page for more information on development progress and other details.
If you're looking for a deeper understanding of the game and its various components, the project's whitepaper is a good place to start.
Follow Gensokishi Online on social media for news and regular updates:
Twitter | Discord | Telegram | Telegram (Chinese) | Telegram (Japanese) | YouTube
Disclaimer
All information contained on our website is published in good faith and for general information purposes only. Any action that readers take with respect to the information on our site is entirely at their own risk.