The cryptocurrency market has tumbled for days, and Bitcoin once plunged more than 11% today, falling below the $30,000 mark. However, Cathie Wood, CEO of Ark Invest, who has the title of "woman stock god", said in the latest video that the cryptocurrency bear market is coming to an end, and the blockchain industry is about to usher in explosive growth.(Recap:U.S. stocks continue to drop, Bitcoin falls below the 30,000-magnesium mark! President of El Salvador: Has bought 500 BTC at the bottom)
existWhen the cryptocurrency market was bloodbathed, Ark Investment CEO Cathie Wood released a video on the 7th, saying that the increasing correlation between cryptocurrencies and traditional assets means that the bear market will soon end, Bitcoin, cryptocurrencies Other risk assets may have approached a bottom, and while they are currently following the stock market's decline, this is only a short-lived phenomenon.
Wood states in the film:
Cryptocurrencies are a new asset class and it's not supposed to look like the Nasdaq, but it does, there's a high correlation between the two right now, but you know, you're in a bear market, maybe everything When all began to look similar, the bear market was nearing its end and we were seeing the capitulation of market after market.
The blockchain industry will welcome exponential growth
Wood mentioned that despite the current sluggish performance of the cryptocurrency market, she still maintains long-term confidence in cryptocurrencies because of thearkLike other investment options, she believes that cryptocurrencies will grow exponentially as they disrupt markets and society.
According to Wood, blockchain is an industry that offers exponential growth opportunities, along with industries such as genome sequencing, robotics, adaptive robotics, energy storage, artificial intelligence, etc., which she predicts will grow in the next seven to eight years. During the year, it will grow 21 times together.
Wood pointed out:
I've been in this industry for 45 years, but I've never seen the opportunity that I see now, based on our expectations, a truly disruptive innovation is currently valued at around $10 trillion in global public offerings, representing approximately 10% of global stock market capitalization.

We believe that $10 trillion will expand to $210 trillion by 2030… thanks to genome sequencing, robotics, adaptive robotics, energy storage, artificial intelligence, and blockchain technology.
Ark flagship fund performance has underperformed the market
At the same time, however, after years of outperforming the broader market, Wood's flagship fund, the ARK Innovation ETF, has now shed past gains that outperformed the S&P 500, falling victim to the recent tech crash, according to Bloomberg.
As of Friday, the ARK Innovation ETF's net asset value has risen to $45.59 since its inception, up from $20.12 in the last week of October 2014, when it launched in the last week of October 2014 The total return was 136%.
📍

Related reports

📍
The Ark Goddess has cleared Paypal shares! Switch to a more Bitcoin-friendly, Lightning-enabled 'CashApp'
"Bitcoin 2022 Conference" Micro-Strategy CEO, Ark Female Stock God Dialogue: Don't Worry About Bitcoin and Regulatory Development
Ark female stock god: innovative technology is not a bubble, blockchain and other 5 fields will create 3~5 times of income
Make the Telegram news channel of the dynamic zone powerful again! ! Join now to get first-hand blockchain, cryptocurrency news coverage.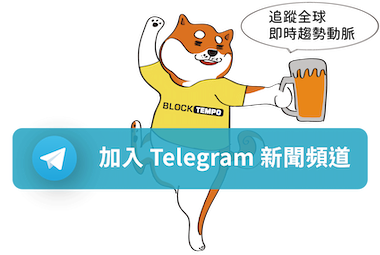 LINE and Messenger serve you from time to time


related news