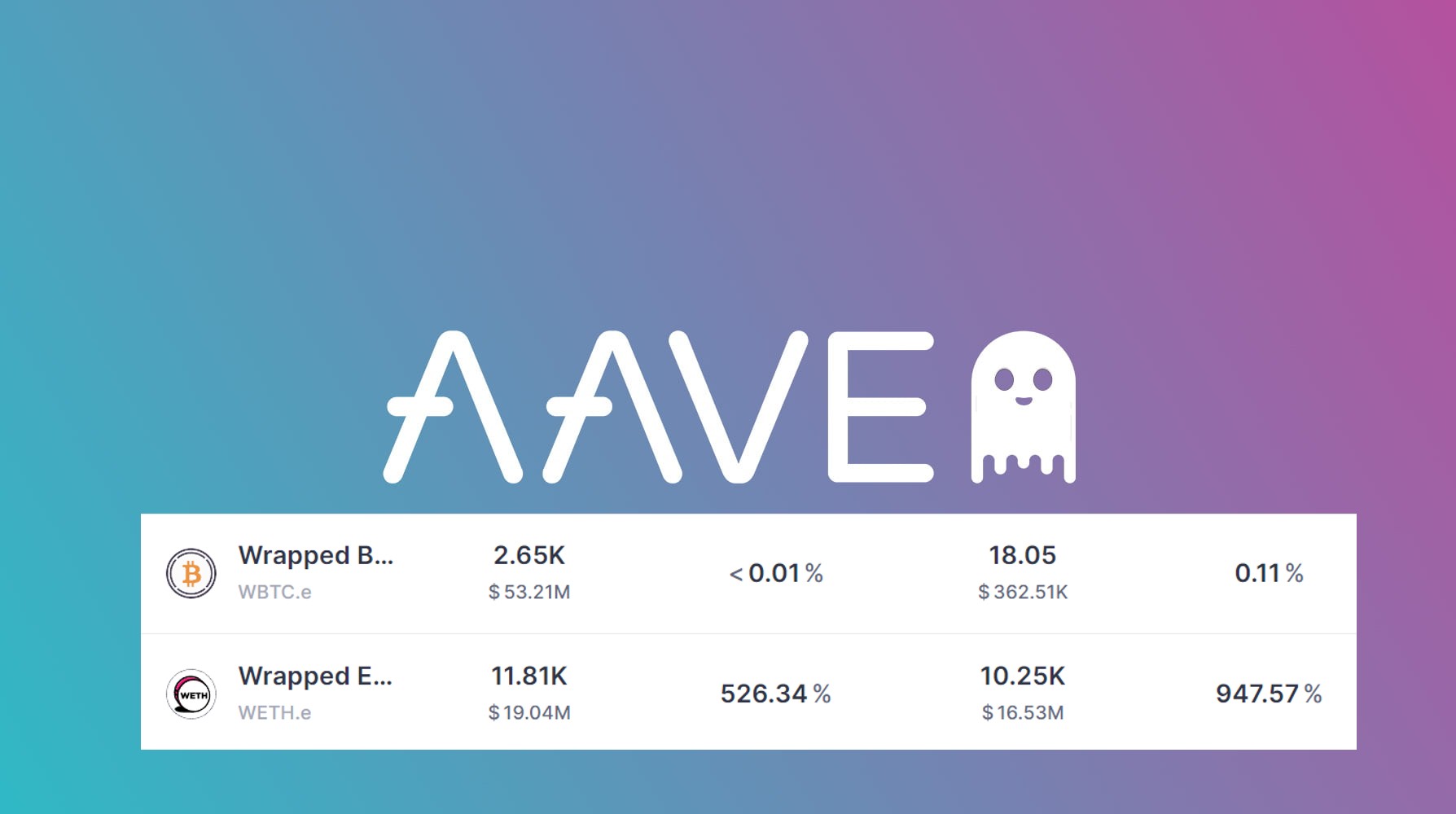 The lending protocol Aave reported a sharp increase in the borrowing rate of Ethereum today (15th). Among them, the borrowing rate on the Ethereum network is close to 200%, and it even reaches 947% on the avalanche chain, which means that many people are on the eve of the merger, and they lent a large amount of ETH with the intention of receiving it. Forked candy, causing some protocol borrowing liquidity to dry up. However, it is not yet clear when ETHW will actually fork. (Recap:Binance Announcement: If Ethereum generates a PoW chain, it will support the forked currency ETHW; ERC20 deposits and withdrawals will be suspended 1 hour before the merger) (background supplement:ETH merge countdown 1300 blocks (5 hours)!Bloomberg: Ethereum is revolutionizing the world of finance)
borrowThe loan agreement Aave reported today (15th) that the borrowing rate of Ethereum has soared to 220%. Ethereum just completed the Paris upgrade yesterday (14th), and has officially started the difficulty bomb. As of the deadline, less than 1000 blocks have been merged. At that time, the PoW mechanism will be completely abandoned, and facing the upcoming ETHW fork of the miner camp, many users will set off a trend of grabbing the fork candy, grabbing ETH from various protocols at the last minute as much as possible to obtain the fork Token ETHW.
Further reading:How to ensure the most airdrops before the merger of Ethereum?
Borrowing rates burst
According to the official data of the lending protocol Aave, the current annualized rate of changes in the loan of the Ethereum Aave protocol has reached 178.24% since the deadline, and the fixed annualized rate has reached 189.59%, and the loan amount is almost equal to the deposit amount. It has reached nearly 100%, and has shown a state of liquidity depletion that cannot be lent. The Aave protocol in Avalanche Chain is even more exaggerated, and the borrowing variable interest rate has reached 947.57%.

When will you be able to claim the forked candy is unknown
According to the scheduled schedule released by ETHW (13) days ago, it is said that it will be a fork of ETHW within 24 hours after the merger of Ethereum, and there will be fork candies only when borrowing, but the announcement should cause community protests, saying that miners and mining pools There is not enough time to deploy the relevant node. Yesterday (14) night, ETHW also announced the content of the first wave of 8 mining pools that joined the test network, and said that it has strong community support, but it also attracted ridicule from some netizens. Among them, Twitter netizen Allan saw the test. After the network finally calculates the power, open the acid:
The total computing power of the testnet is 533 Gh/s, do you really know that this is a testnet and not the mainnet?
ETHW testnet iceberg hashrate reach: 533GH/s. Are you guys profound know this is testnet rather than mainnet? #ethw #ethpow #EthereumMerge pic.twitter.com/sm6hUpY3bm

— Brother Allan (@AllanGeBTCclub) September 14, 2022
📍Related reports📍
Nansen: 64% of pledged ETH is controlled by 5 major entities; Hodlnaut considers selling DeFi assets before merger
Chainalysis: After the merger, the price of Ethereum is expected to "decouple" from other cryptocurrencies
Binance Announcement: If Ethereum generates a PoW chain, it will support the forked currency ETHW; ERC20 deposits and withdrawals will be suspended 1 hour before the merger