Two executives from Grayscale, which manages GBTC, and crypto index fund firm Bitwise recently said publicly that a bitcoin spot ETF will eventually be approved by the U.S. Securities and Exchange Commission (SEC). Within a month, the SEC will make a final decision. (Recap:Grayscale again calls on investors to write to SEC in support of converting GBTC into Bitcoin spot ETF) (background supplement:Bipartisan U.S. Senators: Draft Crypto Regulations Coming in June! Let CFTC regulate crypto markets, speed up approval of bitcoin ETFs)
transportGrayscale, which operates the world's largest bitcoin trust GBTC, and crypto index fund company Bitwise attended a panel discussion at the Consensus 2022 conference on Thursday (9th). approval.
Both companies filed with the SEC months ago to switch to spot ETFs, but both were delayed. At present, the SEC should make a final decision to Grayscale by July 6 at the latest, while Bitwise's deadline is June 29.
Matt Hougan, chief investment officer of Bitwise, mentioned at the meeting that the SEC recently approved two more bitcoin futures ETFs based on the Securities Exchange Act of 1933. Since the applications for spot ETFs were also submitted under the Act, Hougan said:
The end point of progress must be a spot bitcoin ETF, the SEC is really progressing, just not at the pace of the crypto community, but it would be wrong to see them as a hindrance.
But Hougan also said that the adoption of spot ETFs may not grow as quickly as the community expects at the beginning, and it will not have $30 billion in assets as soon as it is launched. This is not how ETFs work; but over time, eventually it will It will be the most mainstream way for investors to hold Bitcoin.
David LaValle, global head of ETFs at Grayscale, agreed:
It was a question not long ago whether it would pass, but now the question is "when will it happen".
However, LaValle also mentioned that, assuming the SEC does reject their application on July 6, the company will focus on implementing all countermeasures. Grayscale had hinted that it might sue the SEC if it was denied, and in recent months Grayscale has also lobbied the SEC aggressively through public forces, according to an earlier report from the Motion District.
Further reading:In-depth analysis | Why is the US "Bitcoin Spot ETF" difficult to come out?These unsolved conditions are the main reason
GBTC has been discounted by 29.76%, grayscale: it will disappear after conversion
In recent months, grayscaleof Bitcoin Trust (GBTC) continues to be at a discount and appears to be slowly expanding.According to Ycharts data, at the time of writing, the fund is trading at a discount of 29.76%, which means that at the current price of BTC of $30,000, the discount is equivalent to about $21,000.
Grayscale has previously stated that,GBTC Switching to a spot ETF will not only expand access to bitcoin and strengthen its protection, but the current discount should also disappear after the switch, unlocking over $8 billion in value for investors.
Further reading:Grayscale lobbying SEC again: Once GBTC transforms into spot ETF, it will release $8 billion in value for investors

📍

Related reports

📍
Grayscale calls on the public to petition the SEC to "support the conversion of GBTC into an ETF", promising to reduce management fees if approved
Hopeful?U.S. SEC Public Opinion Survey: Grayscale's "GBTC-to-Bitcoin ETF Proposal" Is Overwhelmingly Supported
SEC seeks public comment on "Bitcoin spot ETF", challengers include Grayscale, Bitwise
Make the Telegram news channel of the dynamic zone powerful again! ! Join now to get first-hand blockchain, cryptocurrency news coverage.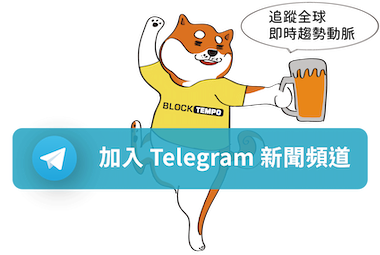 LINE and Messenger serve you from time to time


related news