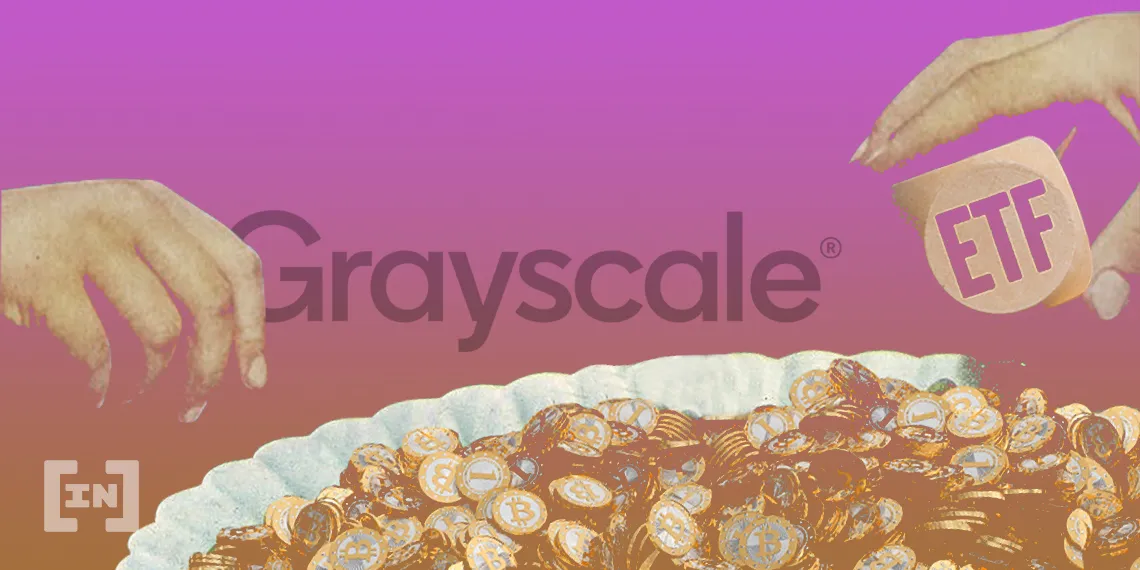 Grayscale CEO Michael Sonnenshein told investors that he is ready to build a spot bitcoin exchange-traded fund (ETF) no matter what the Securities and Exchange Commission (SEC) says.
Grayscale's application to convert its Grayscale Bitcoin Trust into a spot ETF is approaching a 240-day waiting period on the SEC's desk, stalled since November 2021.
With that in mind, the CEO reviewed progress made in providing U.S. investors with familiar tools for trading bitcoin, including a massive marketing campaign, a microsite dedicated to educating and giving voice to ordinary citizens , as well as meeting with respected academics.
Nearly 11,500 entities, including investors and industry associations, filed letters with the SEC on behalf of Grayscale in support of a spot bitcoin ETF.
Sonnenshein highlighted encouraging progress towards regulatory approval of bitcoin futures ETFs under the Securities Act of 1933 and the Investment Company Act of 1940, most recently ProShares approved a short bitcoin futures ETF, saying, In his view, the Bitcoin market is maturing, strengthening the argument for spot ETFs.
Grayscale spares no effort
The company earlier argued that the approval of ETF provider Teucrium's bitcoin futures ETF under the 1933 Act contradicts SEC Chairman Gary Gensler's claims that the 1940 Act provides better investor protections and is an appropriate framework.
Earlier this year, Nate Geraci of the ETF Store argued that there was no reason why Grayscale's application should be rejected based on an act with greater protections.
Given Grayscale's experience with the SEC, this time around, it's going all out. If the spot ETF is approved, Sonnenshein said the firm, along with strategic partners BNY Mellon and Ernst & Young, is preparing to convert the Bitcoin Trust into a spot ETF.
If the SEC rejects a spot ETF application, the firm's corps of lawyers, including attorneys for Davis Polk & Wardwell and former Obama administration attorney general Donald B. Verrilli, has developed arguments in favor of an ETF switch.
Crypto market performance unlikely to help Grayscale
The U.S. Securities and Exchange Commission opposes spot ETFs, saying the underlying market is open to manipulation. It rejected Ark 21Shares' application for a bitcoin spot ETF in April and VanEck's application last November.
With the recent month and a half of turmoil in crypto markets, the collapse of the TerraUSD stablecoin, a prominent hedge fund failing to meet lenders' margin calls, and FTX CEO Sam Bankman-Fried dropping a lifeline crypto lenders BlockFi and Crypto Currency broker Voyager Digital, the volatility of cryptocurrencies has come to the fore, which doesn't help Grayscale's case.
Amy Lynch, president of regulatory consultancy FrontLine Compliance, said SEC Chairman Gensler is unlikely to change his mind until there is more transparency about the pricing, valuation, custody and liquidity of funds.
Disclaimer
All information contained on our website is published in good faith and for general information purposes only. Any action that readers take with respect to the information on our website is entirely at their own risk.