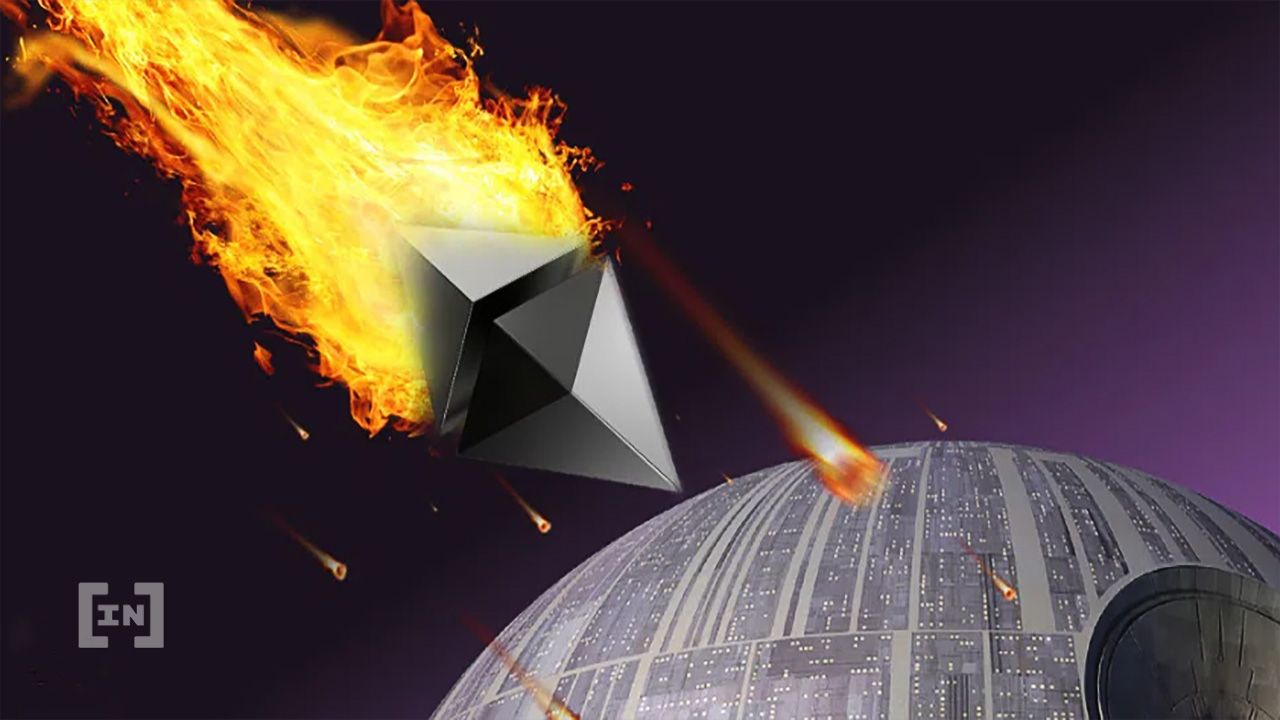 Daniel Cheung, co-founder of Pangea Fund Management, said the price of ethereum (ETH) has yet to hit a low and could end up falling a further 40% over the next two months as investors adjust for the risk of an impending recession. .
Cheung, who runs the crypto hedge fund startup he recently co-founded with colleague Ryan Watkins after securing an $85 million first round, also pointed to rising inflation and falling corporate earnings as factors that could derail the stock market and ethereum.
"We haven't seen a real capitulation yet, and July and August are probably the worst months," Cheung outlined in a lengthy post on Twitter.
"Ethereum will likely just be a leveraged and liquidity bet on Nasdaq for at least the next two months. A more positive way to express your views on macro/inflation/broad corporate earnings etc."
Increase stock market correlation
His comments come after ETH prices have fallen more than 70% so far this year. As of this writing, the second-largest cryptocurrency was up 2% in 24 hours to $1,050, according to CoinGecko, a pullback from gains of as much as 25% in the previous five days.
Cheung said the cryptocurrency market is becoming more correlated with stocks, especially Nasdaq tech stocks, and expects the status quo to remain unchanged between now and August due to the "lack of a catalyst for cryptocurrencies" .
He predicts lower earnings and lower price-to-earnings ratios during a recession, which means stocks should fall another 20%.
The stock market has fallen 30% from its recent peak as investors slowly adjusted their earnings estimates after several years of outsized profits.
Cheung said:
"There are likely to be more low-yield corrections in the coming months, especially given that this is a market regime that few investors have experienced. This will send stocks lower and cryptocurrencies with it. .. more downside…ETH has 40%+ downside."
A drop of this magnitude would take ether from its price of $1,200 on June 29 to around $500 in the "short term," when the U.S. Bureau of Economic Analysis reported that the economy contracted at an annual rate of 1.6% in the first quarter, Raised fears of a recession.
short ethereum
Cheung also said that while the one-year forward price-to-earnings ratio of U.S. publicly traded cryptocurrency exchange Coinbase is the industry leader, shares don't look cheap at current values.
"When earnings still need to be cut — there's no bottom line to multiples. You can't confidently say things are cheap until earnings are fully reset. Otherwise, you're likely just setting yourself up for a trap," he explained.
Cheung's firm, Pangea Fund Management, had a "long-only strategy" when it launched a few months ago after an $85 million funding round, but he believes there is "a substantial opportunity to short ETH" at current prices.
Pangea is not short, he said with restraint, but he also said that he expects inflation to worsen in July and August due to factors such as higher food prices and increased oil demand, all of which have sparked a "real capitulation in the crypto market." A perfect storm.
Disclaimer
All information contained on our website is published in good faith and for general information purposes only. Any action that readers take with respect to the information on our site is entirely at their own risk.