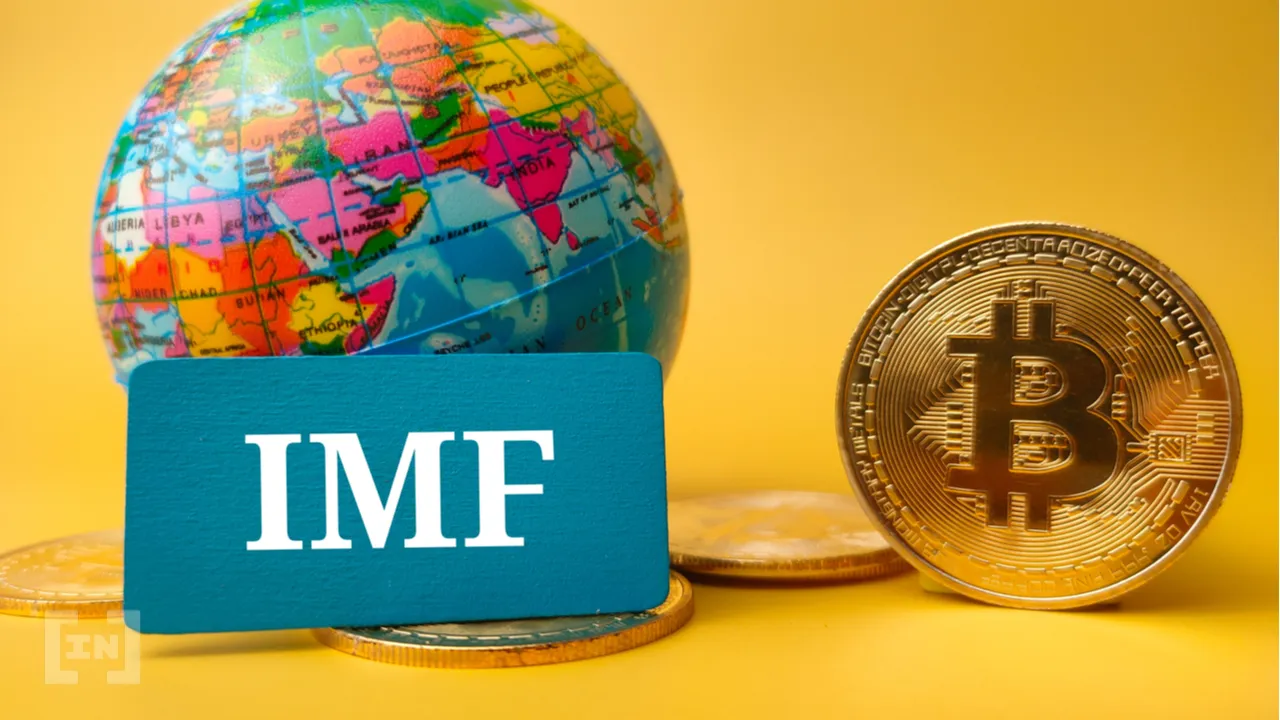 The International Monetary Fund (IMF) has asserted that the downturn in the cryptocurrency market does not threaten global financial stability.
In a report released on July 26, the international agency highlighted Russia's invasion of Ukraine and the re-imposition of the COVID-19 lockdown as a bigger threat to the global economy. The IMF believes that Bitcoin's separation from the traditional banking system prevents it from posing a similar danger.
This position contradicts previous views. In April 2019, Christine Lagarde, then managing director of the International Monetary Fund (IMF), said that the impact of cryptocurrencies on the financial system was clear and was disrupting the banking industry.
In October 2021, the International Monetary Fund stated that cryptocurrencies threaten global financial stability and called for a coordinated global response to regulation. It highlights crypto and decentralized finance investor protection and insufficient reserves of privately issued stablecoins as key issues facing policymakers.
Will overflow happen?
Over the past few months, a contagion has spread like wildfire in the cryptocurrency space: credit contagion. Two cryptocurrency companies, including hedge fund Three Arrows Capital and lender Celsius, are facing bankruptcy proceedings.
The threat of a recession has driven many cryptocurrency investors to sell crypto assets considered venture capital, pushing the price of bitcoin as low as $17,000 by June 2022, causing mortgage problems.
The IMF believes that the spillover effects of these market movements to traditional financial markets are minimal, although investors have suffered significant losses.
But this contradicts a report published in January 2022, ironically titled "The Crypto Link: Spillover Effects between Crypto and Stock Markets," which noted that crypto prices have begun to correlate with stocks , and is affecting the global market. However, the report does have a disclaimer that its findings are the author's work and do not necessarily represent the views of the IMF.
Rather than negatively impacting stocks, cryptocurrency prices occasionally rise ahead of stocks. Investors are likely to be bullish on Bitcoin again, while stocks are under pressure from recession fears. In this case, cryptocurrencies may continue to stand out.
Key institutions rush to separate cryptocurrencies from TradFi
In June, the European Systemic Risk Committee said the popularity of cryptocurrencies could have a rapid impact on the market and recommended regular monitoring of financial market exposure to cryptocurrencies and decentralized finance.
Global regulators are grappling with how banks can get involved in crypto. The Basel Committee on Banking Supervision recommended that banks hold limited amounts of bitcoin and implement onerous capital rules to limit cryptocurrency-backed lending.
Disclaimer
All information contained on our website is published in good faith and for general information purposes only. Any action that readers take with respect to the information on our site is entirely at their own risk.