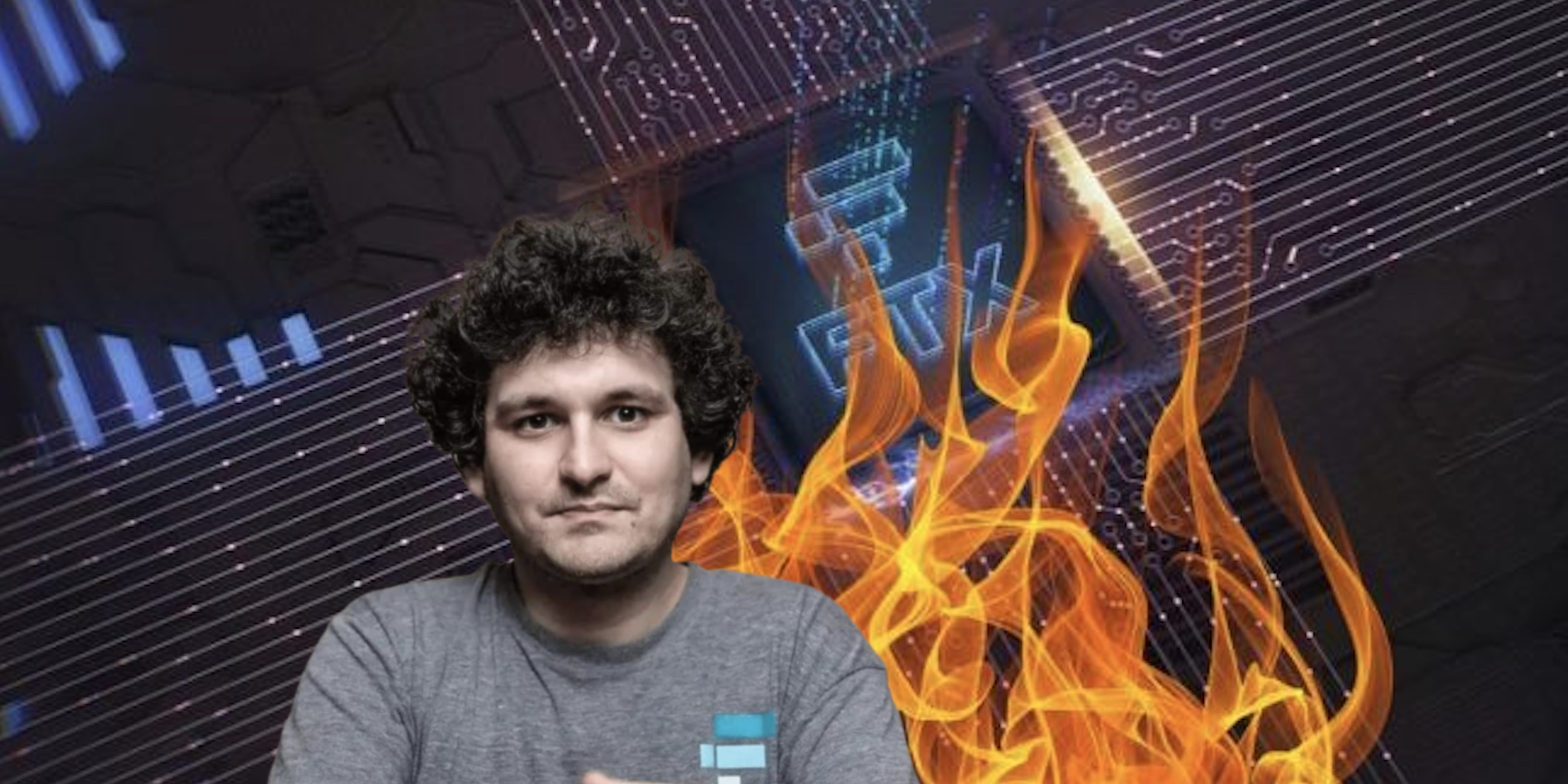 As one of the largest exchanges in the market, FTX's thunderstorm not only caused heavy losses to global users, but also affected the operations of many large encryption companies. The following is a list of many victims affected by the FTX crisis. (background supplement:FTX bankruptcy officially certified Taiwan as the "fifth worst-hit area", second only to the United Kingdom, Singapore, South Korea…)
OnceFTX, the second largest cryptocurrency exchange in the market, fell from the altar in just a few days. At present, in addition to a large number of retail investors, there are also a number of large institutional assets that have been frozen in FTX, making investors worried that the thunderstorm on the exchange may become a fuse and cause more project crashes; the following dynamic area will sort out the current disasters for you situation. (Continually updated)
Victim Classification
01|Top 50 creditors
02|Venture investment/fund
03|Exchange
04|Asset Management Platform/Others
01|Top 50 creditors
According to the latest documents submitted by FTX Trading to the Delaware Bankruptcy Court in the United States, the exchange owes its top 50 creditors a total of more than $3.1 billion, of which the largest creditor owes $226 million.
02|Venture investment/funding
. Paradigm / $290 million
Paradigm, an investment company focused on supporting cryptocurrencies and Web3, participated in FTX's B and C rounds of financing. The shareholding ratio is 1%. According to The Block, the estimated investment is $290 million and has reduced its investment in FTX to zero.
.Sequoia Capital / $210 million
Sequoia Capital is the largest external investor in FTX, with a current shareholding ratio of 1.1%, and an estimated investment amount of approximately US$210 million. In January this year, the investment value was as high as US$350 million, which is the maximum that Sequoia Capital may bear. loss.
After the FTX thunderstorm, Sequoia Capital stated in a letter to investors that the FTX holdings owned by its private equity fund Global Growth Fund III were dissatisfied with 3% of the total committed capital of the fund, and the loss of 150 million US dollars has been eliminated. This was offset by realized and unrealized gains of $7.5 billion for the group of funds.
.Temasek / $205 million
FTX's shareholding ratio is 1%, and the estimated investment amount is 205 million US dollars. In January this year, the investment value reached a maximum of 320 million US dollars. Temasek has invested in FTX's three major rounds of financing. A Temasek spokesman said on Wednesday that Temasek's original $320 million stake will soon be worthless; Temasek is "understanding developments" and is approaching FTX as a shareholder.
.Softbank / less than $100 million
Citing people familiar with the matter, Bloomberg reported that SoftBank Group's investment in FTX is slightly less than $100 million, and it expects to write down the full value of its holdings to zero.
.Ontario Teachers' Pension Plan / $95 million
OTPP, which manages the retirement funds of 330,000 teachers in Ontario, Canada, has invested a total of 95 million Canadian dollars between FTX and FTX US in the past two years. But the fund wrote in a statement: "Any financial loss on this investment will have limited impact on the plan, as this investment represents less than 0.05% of our total net assets."
. Tiger Global / $38 million
According to Bloomberg, Tiger Global first supported FTX in October 2021, and again in January this year, with a total investment of approximately US$38 million.
03|Exchange
. Coinbase / $15 million
Coinbase previously said in a blog post that it had $15 million in deposits with FTX to facilitate business operations and client transactions, Reuters reported, but emphasized that the overall risk position was small.
. Crypto.com / Less than $10 million
CEO Kris Marszalek said on Twitter that their position on FTX is small, less than $10 million, and they only use FTX as a platform for hedging customer transactions, and have never deployed capital through FTX or any third party to obtain income.
.Taiwan Exchange
The three major local cryptocurrency trading platforms in Taiwan, MaiCoin Group, CoinTrust Group, and ACE Group all issued announcements at the first time, stating that the FTX incident did not have an impact on operations.
. Kraken / holds about 9,000 FTT
Cryptocurrency exchange Kraken said on the 10th that they do not have a position in Alameda Research, but they hold nearly 9,000 FTT. But Kraken emphasized:
We do not list FTT on our spot or futures markets and Kraken will not be materially impacted by the recent FTX events.
04|Asset Management Platform
. BlockFi / Suspension of Withdrawals
The encrypted lending platform BlockFi suddenly announced on the morning of the 11th that it would suspend withdrawal services and asked users not to make deposits in products such as BlockFi Wallet and Interest Accounts. According to a previous report by DongZone, when BlockFi faced bankruptcy and reorganization in July, it had previously obtained a credit commitment of US$400 million and an acquisition contract of US$240 million from FTX. However, due to FTX's financial difficulties, the relevant commitments may change.
Further reading:BlockFi Announces Suspension of Withdrawals, Previously Received FTX Promise to Rescue 400 Million Magnesium Credit
. Genesis Trading / $175 million
Genesis Trading, a cryptocurrency lending company, revealed on the evening of the 10th that its derivatives business has locked approximately $175 million in funds in its FTX trading account, but emphasized that this will not affect its market-making operations and said that they have no relationship with FTX or Alameda. Ongoing lending relationship.
Our capital and net position in FTX has little impact on our business.
. Galaxy Digital / $76.8 million
Galaxy Digital, one of the largest cryptocurrency financial services companies, earlier disclosed that its FTX-related risk positions are approximately $76.8 million, and $47.5 million is currently in the process of being withdrawn. The company's founder Novogratz said earlier in a conference call that "in the next 2 to 12 weeks, we must be flexible and vigilant." "Inside" recovery is linked to overall market conditions.
. CoinShares / $30.3 million
CoinShares, one of Europe's largest digital asset investment companies, issued a statement on the 10th that it has about $30.3 million in Bitcoin, Ethereum, and USDC stranded in FTX. However, it emphasized that the group's financial position remains solid, with a net asset value of £240.6 million as of September 30, 2022.
. Steaker / $10.66 million
Steaker, a Taiwan-based asset management platform, announced on the 11th the "Announcement on the Impact of the FTX Incident and Contingency", stating that some funds could not be withdrawn due to FTX. Later, it was stated that the affected scale reached 10.66 million US dollars, and it has applied for Binance's industrial recovery fund and taken legal action.
. Multicoin Capital / capital scale 10%
The letter sent by the cryptocurrency venture capital fund Multicoin Capital to the managing partner on the 9th stated that although the company sold all FTT at an average price of $17.79 after Binance announced the liquidation of FTT positions, and exchanged them for BTC and U.S. dollars . Unfortunately, these assets are all currently stuck on the FTX exchange, accounting for about 10% of the fund's assets under management (AUM).
. Wintermute
Cryptocurrency market maker Wintermute stated that they reduced their investment exposure to FTX when the solvency concerns about FTX were initially raised. Wintermute said on Twitter on the 9th that although there are still unprocessed assets on FTX, he emphasized:
The amount is within our risk tolerance and will not have a material impact on our overall financial condition.
. FalconX
Digital Asset Platform falconX commonFounder and CEO Raghu Yarlagadda on 10tweeted,FalconX and Alameda and FTX has cooperation.On the balance sheet though, they have no exposure to Alameda and very little exposure to FTX, the balance sheet remains very strong and liquid; emphasizing FalconX Business as usual will continue with enhanced risk and infrastructure security monitoring.
2/ As one of the largest market participants, we've worked with most major liquidity sources, including Alameda and FTX. We have no exposure to Alameda and small exposure to FTX relative to our balance sheet, which remains very strong and liquid.

— Raghu Yarlagadda (@2Ragu) November 10, 2022
. BlackRock
According to sources, BlackRock, the world's largest asset management group, holds a small position in FTX, but so far, BlackRock has not publicly commented on the scale of its investment in FTX.
. GSR
Jakob Palmstierna, CEO of cryptocurrency market maker GSR, tweeted on the 10th that his position in FTX is limited to a single-digit percentage (less than 10%) of the company's cash balance, and that the company will bear customer losses caused by the collapse of FTX .
2. for transparency our exposure to FTX is limited to single digit % of our cash balance

— Jakob Palmstierna (@Jakob_GSR) November 10, 2022
📍Related reports📍
Withdrawals come true! Justin Sun and FTX reached a cooperation: the first wave of 13 million magnesium!TRON tokens and HT can be withdrawn to external wallets
USDT once decoupled to 0.96! FTX's USDT was frozen by Tether; Alameda tried to short USDT
Newsletter "Data on the chain: FTX suspected of resuming withdrawals and withdrawals! A small amount of USDC flowed out, and FTT rose 147% after hearing the news