The four major U.S. stock indexes rose sharply on the 4th, but after a day, the market situation staged a major reversal. The four major U.S. stock indexes tumbled across the board on the 5th. The Dow Jones Industrial Average collapsed by more than 1,000 points in a single day, its worst performance since October 2020. The cryptocurrency market also suffered heavy losses. Bitcoin fell the deepest in 7 hours. Nearly 10%, it once fell below the $36,000 mark. (Recap:The Federal Reserve will raise interest rates by 2 yards and start to shrink the balance sheet in June. Powell: No active consideration for a 3-yard increase; US stocks and Bitcoin surge)
according toThe dynamic zone previously reported that the US Federal Reserve (Fed) officially announced on the 4th that it would raise interest rates by 2 yards and forecast that it will start to shrink its balance sheet in June, because Fed Chairman Jerome Powell played down a rate hike of 3 yards. The possibility of escalation eased market concerns. The four major U.S. stock indexes rose sharply on the 4th, and Bitcoin once approached $40,000.
U.S. stocks plummeted across the board
However, after a lapse of one day, the US stock market has staged a major reversal. According to a report by Reuters, as investors worried that the Federal Reserve's 4-day rate hike was still not enough to curb soaring inflation, US stocks ushered in a massive sell-off on the 5th, and the four major US stock indexes fell across the board at the end. The Dow Jones Industrials had their worst performance since October 2020, and the Nasdaq Composite had its biggest one-day drop since June 2020.
The Dow Jones Industrial Average fell 1,063.09 points, or 3.12%, to 32,997.97; the S&P 500 fell 153.3 points, or 3.56%, to 4,146.87; the Nasdaq Composite fell 647.16 points, or 4.99%, to 12,317.69; the Philadelphia Semiconductor Index It was down 158.3 points, or 5.00%, at 3005.5.
Technology stocks collapsed across the board. Google's parent company Alphabet fell 4.71%, Apple fell 5.57%, Microsoft fell 4.36%, Facebook's parent company Meta fell 6.77%, Tesla fell 8.33%, and Amazon also fell 7.56% %.
Worries about the Federal Reserve policy, mixed results of some large growth stocks, the conflict between Russia and Ukraine, the severe epidemic in China and many other factors have recently caused Wall Street to face heavy losses and cast a shadow over the better-than-expected earnings season for U.S. stocks.
In response to the sharp drop in U.S. stocks, Megan Horneman, chief investment officer at Verdence Capital Advisors, pointed out:
Investors aren't currently studying fundamentals (such as earnings), it's more of an emotional issue.
Bitcoin tumbles
In the cryptocurrency market, Bitcoin (BTC) has fallen sharply from around $39,500 since 9 o'clock last night, and fell by nearly 10% within 7 hours. It once fell below the $36,000 mark and touched $35,570. Before, it was reported at $36,347, down 8.33% in the past 24 hours.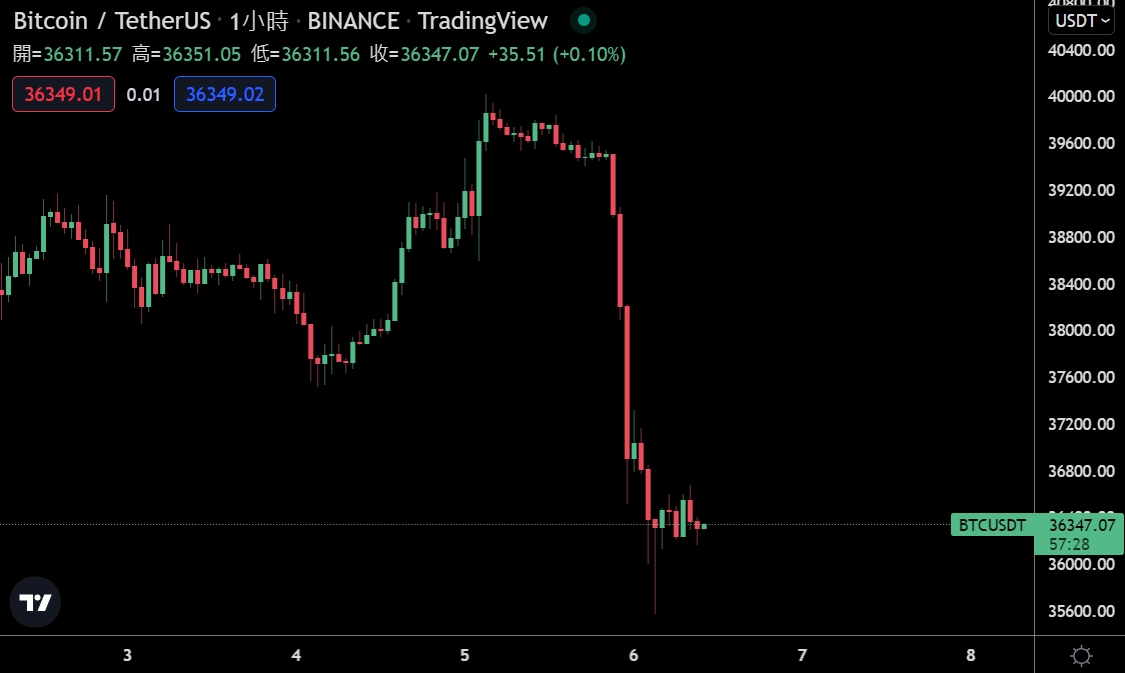 Coinmarketcap data shows that the overall cryptocurrency market is in full decline, with Ether (ETH) tumbling nearly 7% to $2,751, Solana (SOL), Terra (LUNA), Cardano (ADA), Avalanche (AVAX), Polkadot (DOT) and other mainstream currencies all experienced declines ranging from 7% to 11%.
Institutional NFT activity weakens
At the same time, the latest Web3 report released by blockchain analysis company Chainalysis on the 5th shows that NFT will experience explosive growth in 2021, but the market will stabilize after entering 2022, maintaining a growth trend in January, but in 2 A slump in January followed by a recovery in mid-April, with over $37 billion flowing into the NFT market as of May 1.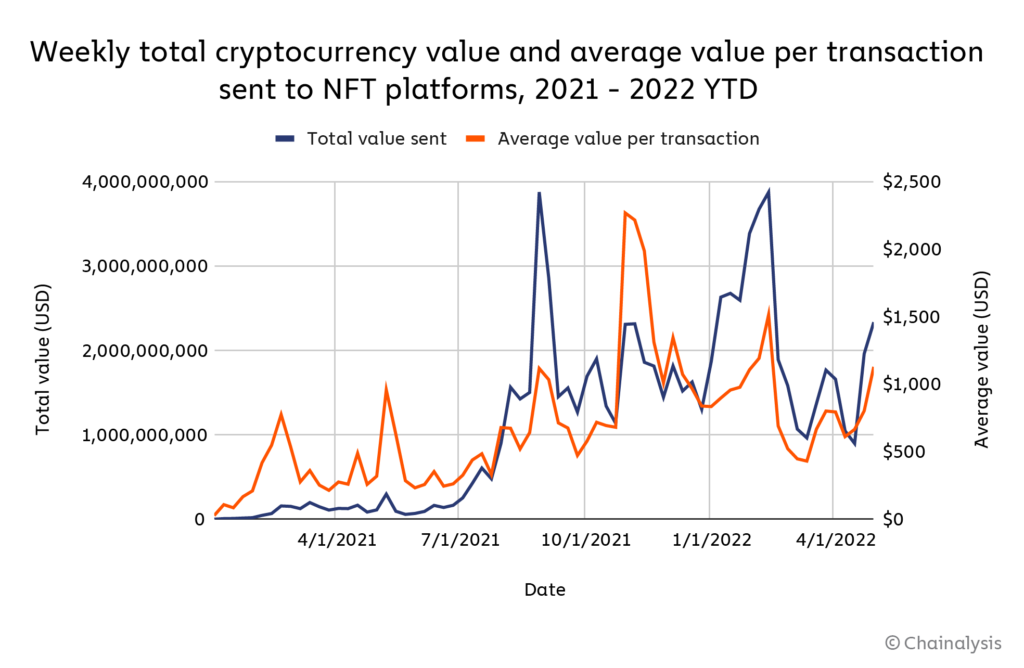 In addition, Chainalysis pointed out that the growth in institutional investor trading activity has not continued, and between late November 2021 and mid-February 2022, NFT purchases by institutional investors have grown weekly, and in the week of February 13th It reached 1,889 transactions, but has since dropped sharply. As of April 17, institutional NFT transaction activity has not yet reached the level of winter 2021, although recent activity has begun to recover.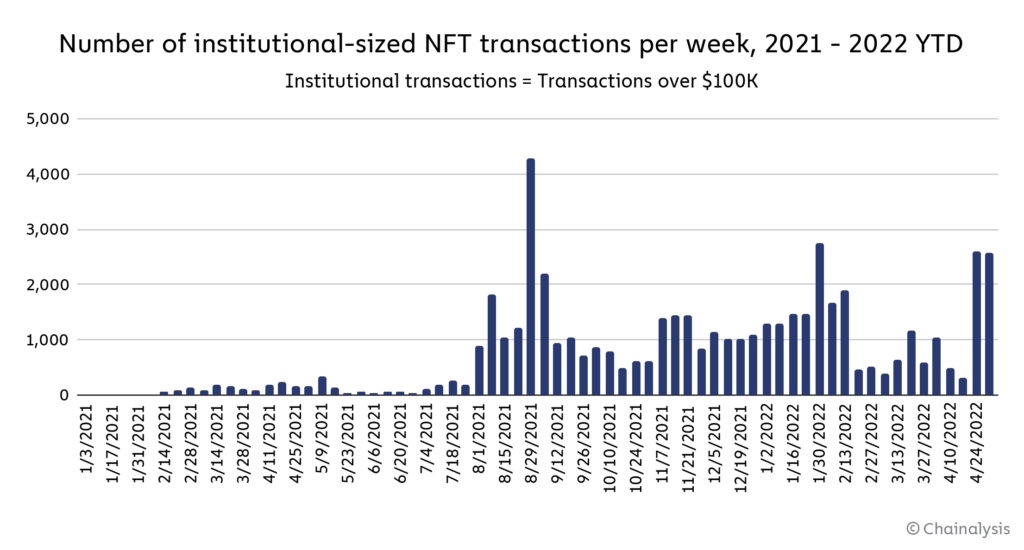 📍

Related reports

📍
Fed Governor Waller: Need to speed up rate hikes to control inflation, support 2 more rate hikes in June and July
Sequoia Capital Partners: Many VCs will withdraw from cryptocurrencies; the Fed meets this week, and the market expects a two-yard rate hike
Fed Chairman | Powell's statement: Up 25 basis points in March, the impact of the Russian-Ukrainian war on the U.S. economy is unknown
Make the Telegram news channel of the dynamic zone powerful again! ! Join now to get first-hand blockchain, cryptocurrency news coverage.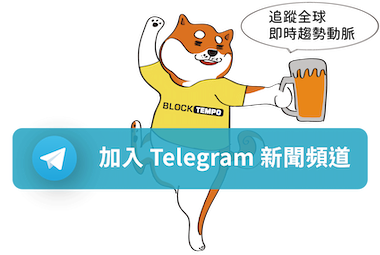 LINE and Messenger serve you from time to time


related news