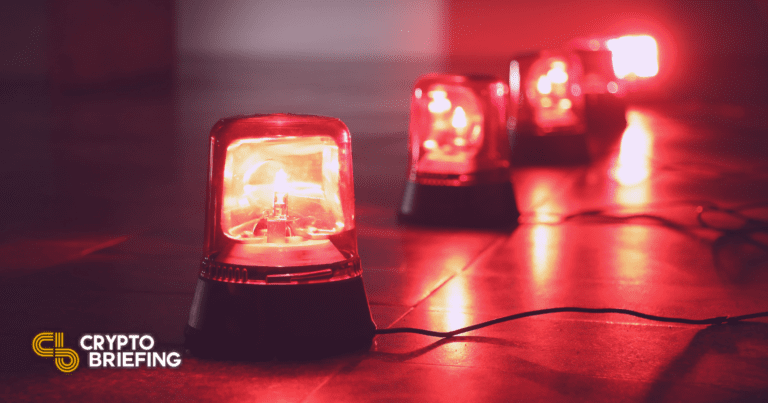 key takeaways
KuCoin is rumored to be facing bankruptcy following the collapse of Three Arrows Capital. The company's CEO denied the claims, saying "everything is working well on KuCoin." The development comes after a wave of crypto firms halted customer withdrawals in response to extreme market conditions and the Three Arrows crisis.
share this article
The rumors surfaced hours after Voyager Digital announced it was freezing customer withdrawals amid the ongoing Three Arrows capital crisis.
KuCoin is operating normally, CEO insists
Rumors that KuCoin may be on the brink of collapse are untrue, the company's CEO said.
Attention FUD!

Not sure who is spreading these pure rumours and what their intentions are, but #KuCoin has not reached out to LUNA, 3AC, Babel, etc.

There is no "massive loss" of any "coin crash", no plans to stop withdrawals, everything is working fine on KuCoin.

— Johnny_KuCoin (@lyu_johnny) July 2, 2022
Johnny Lyu responded to speculation that the company could face bankruptcy in a storm of tweets earlier Saturday, confirming that "everything is working fine on KuCoin" and that the exchange has no plans to halt withdrawals. Lyu also described rumors of possible liquidity issues with KuCoin as "pure rumors" and confirmed that the company has no contact with Terra Ecosystem, Three Arrows Capital or Babel Finance.
Rumors of internal KuCoin problems surfaced late Friday, hours after Voyager Digital became a domino, falling as part of the cryptocurrency's ongoing Three Arrows saga. Voyager announced Friday that it would halt customer withdrawals, deposits and transactions and "explore strategic alternatives" to help the company move forward. Last month, it was revealed that Three Arrows defaulted on 15,250 bitcoins and $350 million in loans from Voyager worth about $665 million. Three Arrows has not yet repaid.
KuCoin raised $150 million in a May funding round that valued the company at $10 billion. As Lu noted in Saturday's announcement, the company is hiring aggressively despite the ongoing market downturn. Lu added: "Transparency is always one of them [KuCoin's] Key Principles," and ended his post on a positive note: "No FUD, BUIDL. "
Three Arrows Crisis
Before the crisis began to unfold in early June, Three Arrows was one of the largest hedge funds in cryptocurrency, managing more than $10 billion in assets at its peak. As the cryptocurrency market tumbled, it was discovered that the company was facing major liquidity issues as it took leverage from cryptocurrency lenders without factoring in a severe economic downturn. When LUNA crashed in May, it lost $200 million on the Terra bet, and multiple cryptocurrency lenders have since revealed they were at risk with the company, its co-founder Kyle Davies said . BlockFi, which borrowed an undisclosed amount from Three Arrows, has since signed a deal to be acquired by FTX.US for up to $240 million, with an additional $400 million rolling credit facility. Babel Finance, CoinFLEX and Celsius also responded to the market downturn by halting withdrawals, although none of them confirmed they had Three Arrows exposure. The troubled hedge fund filed for Chapter 15 bankruptcy protection in New York on Friday.
While the full scale of the Three Arrows crisis is still unknown, several companies have been hit hard so far, and the market hasn't shown much life in the aftermath. Bitcoin tumbled again on Saturday after a week of price volatility. It is currently trading at $19,260, down about 72.1% from its peak of $69,000.
Disclosure: At the time of writing, the author of this article owns ETH and several other cryptocurrencies.
share this article