The cryptocurrency market has had a sluggish performance recently, with ether (ETH) briefly falling below the $1,300 mark earlier. At this time, the founder of Three Arrows Capital was discovered by sharp-eyed netizens. He deleted many of the investment tokens ETH, AVAX, LUNA, SOL… originally written in his personal Twitter self-introduction, leaving only Bitcoin. (Recap:Ethereum Whale|Three Arrows Capital transferred "more than 139,000 ETH" to exchanges in May) (background supplement:Ethereum merger dumping tide? The Curve Lido staking pool is seriously tilted, and only 24.28% of ETH is left.)
byThe latest move of Ethereum whale, Zhu Su, co-founder of Three Arrows Capital, was caught by a sensitive community. It is reported that Zhu Su's personal introduction on Twitter once wrote that investments: BTC, ETH, AVAX, LUNA, SOL, NEAR, MINA… and other tokens, as well as Defi and NFTs; but in his current self-introduction, he Most of the invested tokens were deleted, leaving only Bitcoin (BTC), which caused heated discussions in the community. Zhu Su had no comment by the time of writing.
Three Arrows Capital transferred more than 139,000 ETH to exchanges in May
According to an earlier report from the dynamic zone, Three Arrows Capital emptied several wallets marked as Three Arrows Capital in May, and a large amount of ETH was transferred to the exchange, most of which flowed into FTX.
The three addresses marked as Three Arrows Capital were consolidated through the consolidation of the moving area. In May, a total of 139,004 ETHs were transferred to cryptocurrency exchanges. Based on the price of ETH at the end of May of about $2,000, it was worth about $277 million at the time.

📍

Related reports

📍
Luna wipes out the major whales" South Korea's Hashed loses 3.6 billion magnesium! Galaxy Three Arrows Pentera DeFinance Jump… suffers billions of losses
The CEO of Three Arrows Capital sweeps away the bear market haze: During the largest cryptocurrency rally in history in 2017, the Fed raised interest rates 3 times
Three Arrows denied that they bought "140,000 ETH call options" and transferred 40 million magnesium ETH to the exchange! Peter Brandt: Bitcoin may not have bottomed out yet
Make the Telegram news channel of the dynamic zone powerful again! ! Join now to get first-hand blockchain, cryptocurrency news coverage.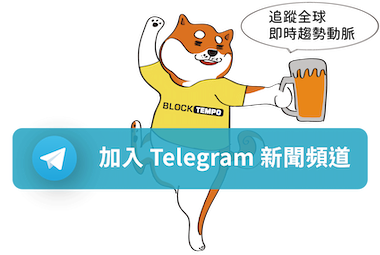 LINE and Messenger serve you from time to time


related news