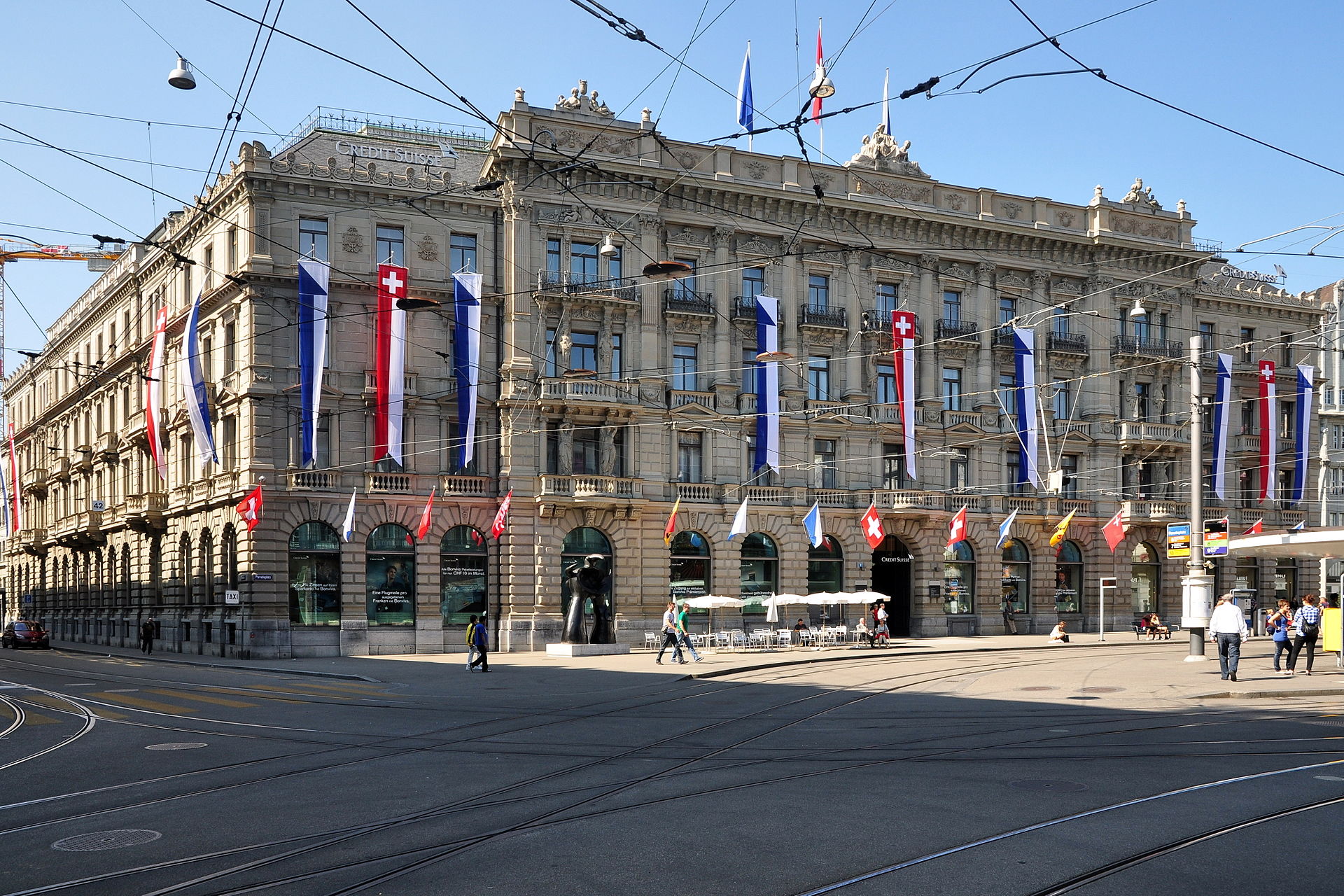 Credit Suisse, a large international investment bank, was on the verge of bankruptcy. ABC reporter David Taylor said (1) days ago that there would be bank failures, and called it reliable news, causing financial circles to speculate whether it was Credit Suisse. The current CDS Spreads of Credit Suisse has reached the level of 2008, which is called the Lehman Brothers moment by many financial media. Financial columns and influencers have all given the evaluation of danger and should continue to wait and see. (Recap: European inflation exploded! BTC fell below 22,000, ETH dropped to 1,700, and the entire network exploded 340 million magnesium in the past 4 hours)
countryCredit Suisse, a world-renowned large investment bank, may face bankruptcy. ABC reporter David Taylor posted a message on Twitter a few days ago, saying that a well-known large investment bank was on the verge of bankruptcy. And called it reliable news, which attracted close attention from the international financial and economic sectors, among which rumors pointed out that the protagonist of the news was Credit Suisse:
Reliable sources tell me that a large international investment bank is on the verge of collapse.
Credit Suisse keeps denying
According to the Financial Times, Credit Suisse has aroused a lot of discussion in the investment community after the interest rate spread (CDS Spreads) of credit default swaps rose sharply on Friday, and the outside world and investors began to worry about the bank's credit and financial health. And last month, CEO Ulrich Körner, sent a memo to the world, stressing to employees that the bank and its capital position and liquidity were safe.
Shares in Credit Suisse have fallen 25% in the last month, but last week's credit default swap spreads (CDS Spreads) rose 50 basis points (0.5%) over the past two weeks to 50 basis points (0.5%) by Friday. 250 basis points (2.5%), but the bank's employees were informed by the executive's briefing report yesterday (2) that these news are not in line with the current bank's assets and operations:
Our position is very clear, Credit Suisse has strong assets and liquidity, and the presentation of the share price does not change this fact.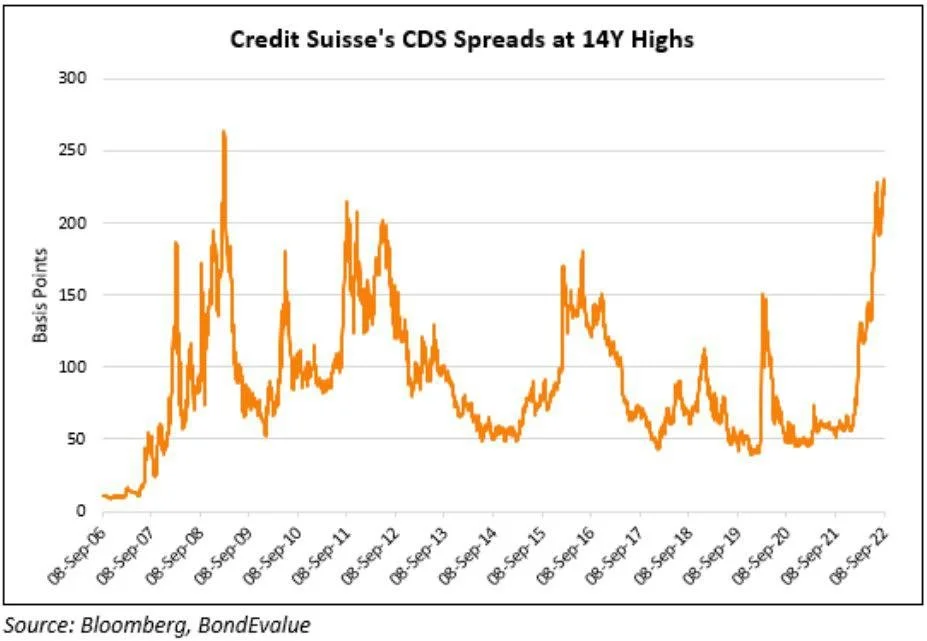 The bank's board of directors, composed of Körner and former Swiss bank executive Axel Lehmann, will also propose a reform and reorganization plan on October 27 to address external investors' concerns about the bank's future, but analysts at Deutsche Bank have said that the restructuring may be possible. It will leave a shortfall of 4 billion Swiss francs (about 4.06 billion U.S. dollars) for Credit Suisse, and may split the bank into three business units, one of which is a "bad bank" specializing in high-risk businesses .
But Credit Suisse declined to comment, and Korner said on Friday that there is still a lot of noise in the market and they are continuing to do the right thing:
No doubt there will be more noise in the markets and the press between now and the end of October, all I can tell you is to be disciplined and stay as close as possible to your clients and colleagues.
Described by the outside world as Lehman Brothers
In addition to Credit Suisse, the sluggish valuation of Deutsche Bank also worries the market. Many indicators and valuations of the two large European financial investment banks have reached their lowest levels since the subprime mortgage storm in 2008.
Many mainstream financial reports in Europe and large investors began to refer to the "Lehman Brothers moment" as the impact of the failure of these two banks on the overall financial economy.
Some Twitter financial influencers also analyzed the possibility of Credit Suisse going bankrupt. Among them, @Wall Street Silver mentioned that Credit Suisse has fallen from $14.9 in February last year to $3.9 now, with a price-to-book value ratio of only 0.22. Make him start to question whether the 2008 moment has come again?
The financial research report website Seeking Alpha also made a judgment on the situation of Credit Suisse and Deutsche Bank, calling on readers to look carefully at these two bank asset stocks, and gave advice, it is better to temporarily avoid Credit Suisse loans, at least on October 27. Take a wait-and-see approach until the restructuring strategy is released.
Credit Suisse is probably going bankrupt … $CS

The collapse in Credit Suisse's share price is of great concern. From $14.90 in Feb 2021, to $3.90 currently.

And with P/B=0.22, markets are saying it's insolvent and probably bust.

2008 moment soon ? Systemic risk bank. pic.twitter.com/tbYgdGYOMY

— Wall Street Silver (@WallStreetSilv) October 1, 2022
📍Related reports📍
Big turn!EU MiCA draft restores "non-euro stablecoin restrictions" with a daily cap of 200 million euros
Russia's largest stock exchange | Moscow Stock Exchange is planning to become a "cryptocurrency exchange"
Britain's biggest tax cut in 50 years" GBP hits a new low of 1.035 magnesium; SBF: Bitcoin is still fierce