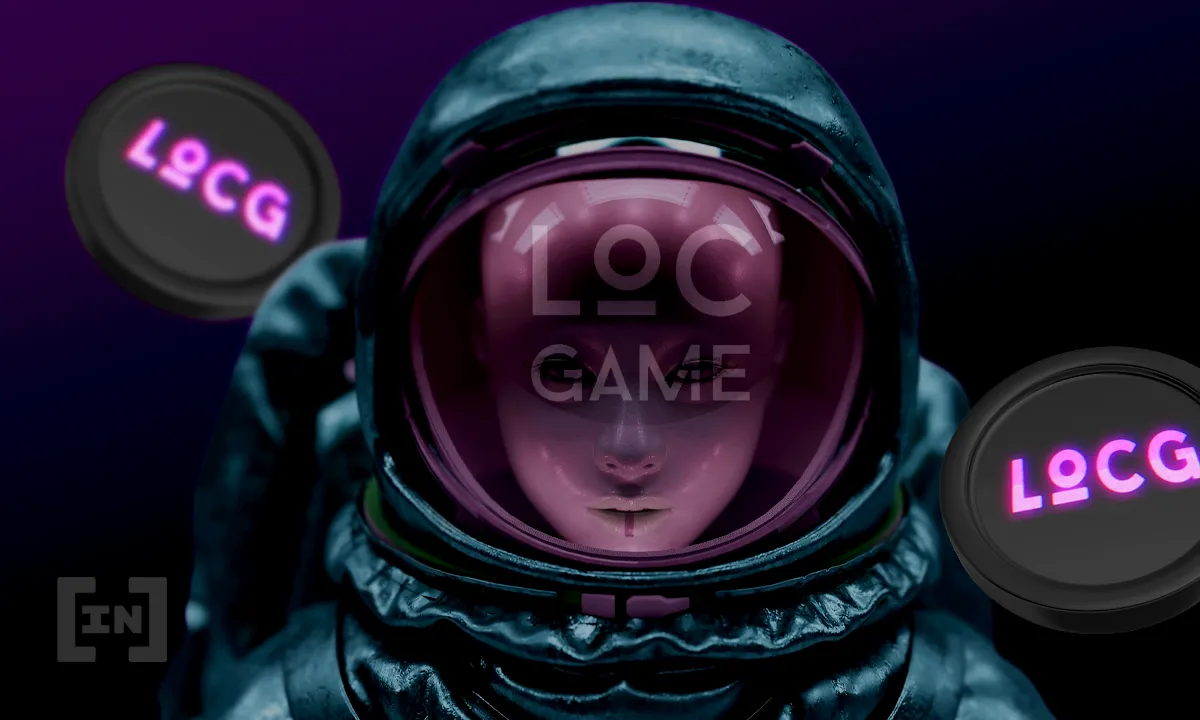 Play-to-earn collectible card game LOCGame has announced its special wagering program.
The cryptocurrency space is rife with playing money-making games. There are so many games popping up out of nowhere that P2E gaming has practically lost the hype.
The growing need for new things inspired LOCGame. LOCGame is a DeFi-based game with its own native marketplace and NFT.
LOCGame was curated by paying homage to the crypto industry legends who helped build the space. The game thus creates these legendary playable cards that can be bought and sold in-game or out-of-game according to the owner's wishes.
Let's get to know LOCGame better and learn about its new staking program for users.
History of LOCGame
LegendsOfCrypto aka LOCGame comes out in early 2021. But the initial journey behind it began in 2020. What started as a crypto news digest called "Crypto Rebel" paved the way for RBL Labs.
Blockchain gaming company RBL Labs' mission is to develop a gaming ecosystem for future human players. This is what led to the creation of LOCGame.
But what makes LOCGame different?
There are tons of blockchain games out there, but there are a few key features that make LOCGame stand out.
Thrilling game experience
When designing LOCGame, the team made it clear that they did not want any replicas of other existing games. The team wanted to make the gameplay easy to learn but hard to master. The game brings a variety of features that they claim players have never seen before. One of them is a unique NFT card design featuring playable characters from the crypto industry, including popular CEOs, influencers, and crypto memes.
Ownership of in-game items
LegendsOfCrypto cards and other collectibles in games are generally NFTs. Both the Ethereum and Polygon networks support these NFTs. This allows holders of NFTs and other in-game items to sell, transfer or trade those items.
make money while playing
LOCGame believes that the key factor of the game is the user's ability to earn rewards such as LC tokens and NFTs while playing the game.
Let's talk about the special staking program
To celebrate the successful launch of LOCGame Season 0, the team is launching its new staking program on the Ferrum Network. The staking program also comes with NFT giveaways.
This isn't the game's first wagering plan. In fact, this is the fifth after a string of successful staking initiatives.
The pledge period will exceed 888 hours (37 days). The minimum amount of $LOCG tokens required to participate is 888.
Duration: 37 days (888 hours) Minimum Staking: 888 $LOCG‍APR: 18.88% — 188.8% APRS Staking Pool Cap: 10M Tokens Start Date: July 14, 2022 Staking Contribution End: July 24, 2022 End date: August 30, 2022
The LOCGame Special Betting Program will allow you to earn up to 188% APR. It also comes with a special Apollo series NFT giveaway.
How can you participate?
Participating in LOCGame's staking program is very simple. Following the simple steps mentioned below, you can stake your $LOCG tokens to earn up to 188% APR.
Head over to Uniswap and grab some $LOCG tokens in your MetaMask wallet. Go to the official staking page and connect your wallet to the Ferrum network. Stake as much $LOCG as you want. If you purchased $LOCG tokens from Uniswap, fill out the form on the staking page.
The minimum annual interest rate is 18.88%. If you want to double or triple your APR, make sure you buy your $LOCG tokens from Uniswap. The Uniswap offer is only valid from July 14th to July 24th. The more $LOCG you buy from Uniswap (minimum $888), the higher your eligibility for APR.
In addition, five lucky participants will be selected by lottery to receive the Apollo version of NFT.
1st Place – Wolf of Crypto Legendary Pack worth $400.2 1st Place Winner – Sacrificial Pack worth $390.3 1st Place Winner – Wolf of Crypto Super-Elite Pack $2904 1st Place Winner – Apollo Super-Elite Pack $240.50 Value 1st Place Winner – Apollo Elite Pack $180 Value.
$LOCG token
The native token of LOCGame is $LOCG. Token uses include staking, rewards, and NFT card payments. The team recently introduced a burn mechanism, having already burned $2 million worth of tokens last year. $LOCG is tradable on Kucoin, Gate.io and Uniswap.
Ticker – $LOCGMATIC and ERC-20 Compatible Total Supply – 150,000,000
route map
The team has several visions on its roadmap. The second quarter saw the implementation of tournaments, the launch of friendly PvP, and PvE levels. In addition, the team launched the Apollo version of NFT sales in conjunction with Season 0.
For the third quarter, the team developed the following vision:
Season 1 Introduces Metaverse Land Sales Card Alliance Soundtrack with Special Ability NFT Sales Market Update
final thoughts
With its unique game features and reward mechanism, LOCGame tries to make an impact in the field of blockchain games. LOCGame's special staking program will also allow users to earn up to 188% annually and earn passive income while enjoying the game.
There are thousands of Play to earn games on the market, why not try LOCGame and earn great rewards just for playing. Who knows, you might also be one of five lucky winners of an NFT.
Follow LOCGame on social media for news and regular updates:
Website | Twitter | Telegram | Discord | Youku | Instagram |
Disclaimer
All information contained on our website is published in good faith and for general information purposes only. Any action taken by readers with respect to the information on our site is entirely at their own risk.