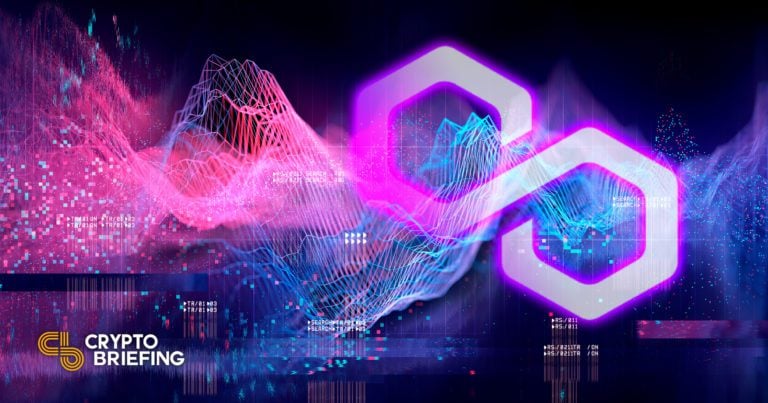 key takeaways
Polygon has partnered with KlimaDAO to offset its carbon emissions. The blockchain startup recovered $400,000 worth of carbon credits, equivalent to the entire carbon debt of the MATIC network since its inception in 2019. If MATIC holds its current support level, it targets $0.50.
share this article
Recent news that Polygon's MATIC network has become carbon neutral may give its native token a higher level of power.
Polygon's MATIC targets higher highs
MATIC appears to be gearing up for another bullish impulse after Polygon announced that it has made significant progress towards becoming carbon negative.
In a recent blog post, the blockchain startup revealed that it has partnered with KlimaDAO as part of its eco-friendly green manifesto. As a first step, Polygon purchased carbon credits worth $400,000, equivalent to 104,794 tons of greenhouse gases. This is equivalent to the entire carbon debt of the MATIC network since its inception in 2019.
Polygon co-founder Sandeep Nailwal is proactively helping the blockchain industry make a positive impact on the environment. In a recent post, he acknowledged the current environmental crisis and pledged $20 million to help create a more sustainable future with Web3, including new solutions for on-chain carbon credit retirement.
"Our world is facing an environmental crisis, and the blockchain industry must do more than commit to stop exacerbating the problem," explained Nailwal. "Achieving carbon neutrality is an important first step, but there is more to be done. As the industry moves towards a positive impact on the environment, Polygon will lead the way," he said.
The carbon neutrality announcement appears to be well received by investors. MATIC coin has bounced off the 50-hour moving average on the four-hour chart after correcting 13% over the past 20 hours. If it continues to hold above this key support area, it could rise further.
Overcoming resistance at $0.42 could give MATIC the ability to make higher highs and target its 100 hourly moving average, which is currently around $0.50.
Nonetheless, this bullish outlook depends on whether MATIC can sustain above the 50 hourly moving average at $0.39. A surge in selling pressure near the current price level could cause MATIC to break below this key support level, leading to further losses.
According to the Fibonacci retracement indicator, if MATIC breaks below the 50 hourly moving average, a drop to $0.36 or even $0.34 is possible.
Disclosure: At the time of writing, the author of this article owns BTC and ETH.
For more key market trends, subscribe to our YouTube channel and get weekly updates from our Chief Bitcoin Analyst, Nathan Batchelor.
share this article