Monero (XMR) announced on the 8th that it officially launched the "TailEmission", which means that in the future Monero blockchain, each block will permanently generate a miner reward of 0.6 XMR. This move ensures the long-term security of the network through stable miner rewards, not through the fee market. XMR has gained 60% in less than a month after a drop since early May. (Event background:CipherTrace report | Monero is becoming the first choice for ransomware, hackers increase Bitcoin ransom payment by 10-20% premium) (background supplement:Privacy Transaction Column | Talking about "Mastering Monero" after reading, the great crystallization of privacy technology)
hostMonero (XMR), the king of streaming privacy coins, officially released an important upgrade message late at night on the 8th. Monero has officially launched the "Long-tail Emission Scheme TailEmission", and each block will permanently generate 0.6 XMR miners Rewards to ensure that the overall network remains secure.
Unlike Bitcoin's halving every 4 years, the XMR issuance, which was born in April 2014, is divided into two phases:
The first phase will end in early June 2022, and a total of about 18.13 million coins will be mined, exceeding 90% of the total supply. The purpose of the early rapid issuance design is to make miners more willing to sell quickly after digging tokens, so as to facilitate the circulation and popularization of XMR tokens. The second stage is the currently implemented long-tail emission scheme (TailEmission): this scheme defines that each block will permanently produce 0.6 XMR
The reason why the TailEmission scheme is implemented is because if the original method is continued, the rewards and transaction fees obtained by miners may not be enough to make miners profitable. In order to maintain the motivation of miners to continue to operate, the permanent reward mechanism of this mechanism has Help overcome this challenge and maintain a healthy Internet.
It's finally here! 🎉

The Monero #TailEmission starts today!

After ~9p ET (~1 UTC), #Monero will issue 0.6 #XMR per block in perpetuity. This ensures a permanent security mining incentive, regardless of the fee market.

A great thread on the tail emission: https://t.co/duHOqB1qCZ

— Monero (XMR) (@monero) June 8, 2022
XMR up 60% in the past month
In terms of the price of Monero, at the end of February this year, the Russian-Ukrainian war broke out, which led to increased regulatory pressure on cryptocurrencies, as well as rising expectations from the U.S. government for the introduction of cryptocurrency policies; "Privacy" XMR jumped 117% in just over a month to a high of nearly $290 in late April.
However, due to the fall of Bitcoin and the impact of the broader market such as the LUNA incident, the price of XMR once fell to $112 on 5/12, hitting a low in more than a year.
In the past month, the price of XMR has been trending strongly. Although the update of the TailEmission scheme does not seem to have a major impact in a short period of time, XMR has continued to fluctuate around $180~190 for several days, and is now at $181.59. The coin has gained about 61% since 5/12.
Monero (XMR) Demand Grows
It is worth noting that, according to the current trend of ransomware report released by blockchain analysis company CipherTrace in mid-April, although Bitcoin will remain the main payment method for ransomware attacks from 2020 to 2021, Monero (XMR) ) payment usage has risen sharply.
Further reading:CipherTrace report | Monero is becoming the first choice for ransomware, hackers increase Bitcoin ransom payment by 10-20% premium
The report mentioned that as of 2021, the U.S. Department of the Treasury's Financial Crimes Enforcement Agency (FinCEN) has confirmed that there are 17 ransomware cases requiring payment in Monero, and according to CipherTrace data, at least 22 types of ransomware only accept Monero Coin payments, of which at least 7 ransomware accept both Bitcoin and Monero.
In January of this year, blockchain analysis firm Chainalysis also pointed out in a report that more and more ransomware demanded payment in Monero, and Monero, with its more private and untraceable features, played the role of more and more people. increasingly important role.
📍

Related reports

📍
Monero enthusiasts launch "Monerun" run activity: dissatisfied with centralized exchanges prohibiting withdrawals, questioning falsely reported reserves
Worried about increased regulation? Monero (XMR) rose 40% in a single month, and analysts are optimistic about a continuous breakthrough!
Monero's largest mining pool "controls 50% of the entire network's computing power", the community worries about 51% attacks and calls for not to join MineXMR
Make the Telegram news channel of the dynamic zone powerful again! ! Join now to get first-hand blockchain, cryptocurrency news coverage.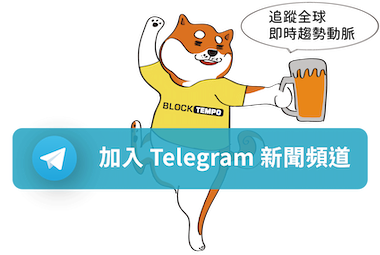 LINE and Messenger serve you from time to time


related news