Berkshire Hathaway, a company owned by stock god Buffett, recently held a shareholder meeting. His comrade Munger criticized Robinhood for letting everyone join short-term gambling speculation, which is a "disgusting behavior" and said that retribution is coming. Robinhood recently reported layoffs, and its stock price has evaporated by more than 70% in six months. (Recap:Buffett: Bitcoin is not a 'productive asset' I won't buy it at $25; tribute to Fed Ball) (background supplement:Charlie Munger fires again: Cryptocurrencies 'crazy than the dot-com', China's ban is right )
existBuffett and his old comrade-in-arms Charlie Munger expressed their distaste for speculation at a shareholder meeting yesterday at Berkshire Hathaway. It's easy to overuse a good idea, Munger said… Look at what happened to Robinhood from peak to trough for a good example. He explained:
What Robinhood does is "short-term gambling, big commissions, and hidden rebates" is disgusting…now it's unraveling and God is being just.
Buffett also agreed with this view, he also ridiculed Munger "Is it unwise to criticize others?" Munger responded: "Maybe not, but I can't help it."
Robinhood announces 9% layoffs, stock price loses 70% in half a year
Robinhood is an online brokerage that is popular with retail investors and is known as a "trading platform for villagers", focusing on not charging users commissions. Announced on the 26th of this week, it will lay off 9% of its full-time employees and remove the redundant positions that have been newly added for a long time; in the first quarter financial report submitted later, it did not give outstanding results. The decrease in users, transaction amount and losses in the first quarter exceeded analysts' expectations!
At the same time, Robinhood's stock price also continued to slump. It has plunged more than 71.87% in the past six months. Compared with the company's initial public offering (IPO), it rose to $85 per share.
Note: Robinhood does not charge users a commission, and most of its revenue comes from PFOF (Payment for Order Flow), where brokers receive a small payment as compensation by sending trading orders to market makers.
Buffett is not optimistic about cryptocurrencies, Musk sarcastically: You mentioned it many times
On the other hand, Buffett still maintains his disapproval of "cryptocurrency", saying that Bitcoin is not a "productive asset" that cannot generate tangible returns, and he will not buy it despite changes in public perception of the currency .
Whether it's going up or down in 5 or 10 years, I don't know. But one thing I'm pretty sure about is that it doesn't generate anything, bitcoin is not a productive asset, it doesn't generate anything tangible.

– Buffett
Regarding Buffett's opinion, Marc Andreessen, the co-founder of the well-known venture capital firm a16z, said:
It's crazy to say those words while he's preaching nakedly about diabetes (Buffett often expresses his love for Coke).
Musk also replied to Andreessen saying:
Haha, he said "Bitcoin" so many times.
It seems to be insinuating that since Buffett doesn't like it, why does he keep mentioning Bitcoin.
Haha he says "Bitcoin" so many times

— Elon Musk (@elonmusk) May 1, 2022
📍

Related reports

📍
Buffett shareholders meeting | Charlie Munger: Bitcoin's development is "disgusting" and contrary to the interests of civilized society
Make the Telegram news channel of the dynamic zone powerful again! ! Join now to get first-hand blockchain, cryptocurrency news coverage.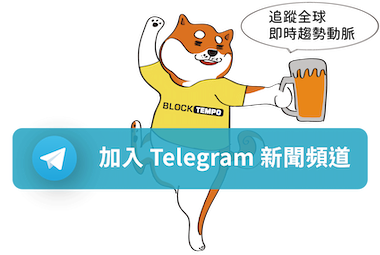 LINE and Messenger serve you from time to time


related news