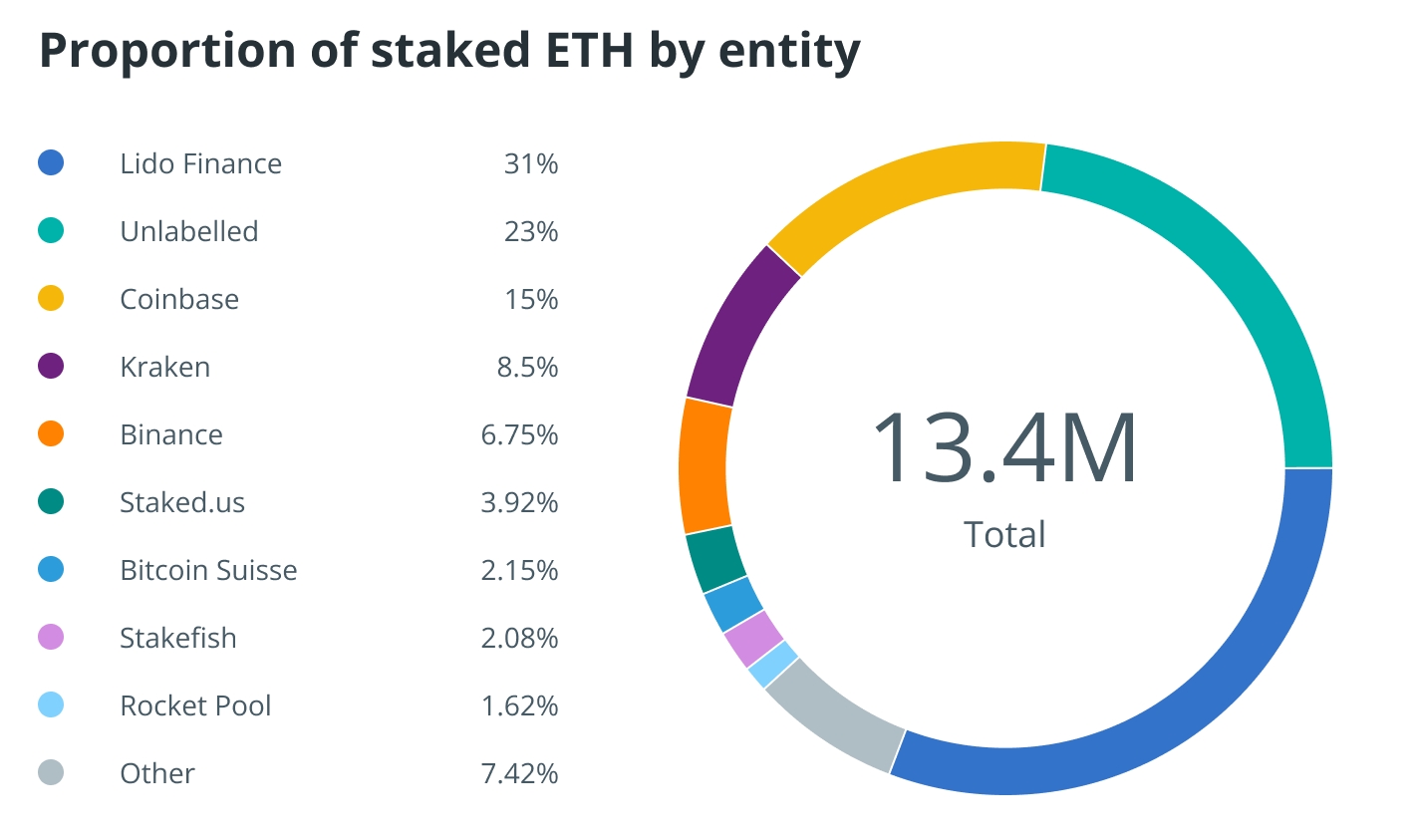 The high-profile Ethereum merger is expected to be officially carried out on the 15th. The blockchain data analysis platform Nansen recently released a report that up to 64% of the pledged ETH is controlled by five major entities. Meanwhile, cryptocurrency lending platform Hodlnaut, which is under interim judicial administration in Singapore, may sell some of its assets before the merger amid fears that price oracles were misquoted during the merger. (Recap:Messari report: Ethereum and Solana "more than 66% of nodes" are hosted by 3 service providers, which may be difficult to resist censorship) (relevant additions:Ethereum Merger "Beacon Chain's 4 Staking Pools Hold 60.1% of Verification Voting Rights, What Are the Risks?)
AreaA recent report from blockchain data analysis platform Nansen pointed out that currently more than 11% of circulating ETH is pledged, of which 65% are current and 35% are non-current, with a total of 426,000 validators and about 80,000 depositors. In fact, a small group of entities control most of the staked ETH.
According to Nansen statistics, the three major cryptocurrency exchanges, Coinbase, Kraken, and Binance, account for nearly 30% of the total pledged ETH, accounting for 15%, 8.5%, and 6.75% in sequence; in addition, Lido DAO accounts for 31% % of the total staked ETH, while another unmarked validator holds 23% of the total staked ETH.
Lido and other decentralized on-chain liquid staking protocols were originally built to protect against the risks of centralized exchanges that accumulate most of the pledged ETH, because centralized exchanges have to comply with regulations. However, Nansen mentioned that Lido needs to achieve sufficient decentralization to remain censorship-resistant, because the ownership of the Lido governance token LDO is too concentrated, and large groups of token holders may face censorship risks.
For example, the top 9 addresses (excluding the protocol treasury) own about 46% of governance rights, and a few addresses usually dominate governance proposals.
Additionally, most staked ETH is down 71% year to date due to the ongoing market downturn, while 18% of all staked ETH is held by profitable illiquid stakers. Therefore, Nansen is worried that once the withdrawal is opened after the Shanghai upgrade, such pledgers may sell their ETH, but there is no need to worry about this during the merger, because the pledged ETH withdrawal may not be opened until 6-12 months after the merger. .
However, Nansen also pointed out that validators are not able to withdraw their pledged ETH immediately, because Ethereum can only have about 6 validators (usually each validator pledge 32 ETH) to withdraw per epoch (about 6.4 minutes), so as to calculate , the current pledge of more than 13 million ETH, it takes about 300 days to fully release the pledge.
Hodlnaut may sell some assets before merger
According to CoinDesk, cryptocurrency lending platform Hodlnaut, which is under interim judicial administration in Singapore, may sell its assets. Hodlnaut's interim administrator, appointed by a Singapore court, said the upcoming ethereum upgrade would pose a liquidation risk to the company's distressed assets and is considering a sale of those assets to limit potential losses.
Further reading:Hodlnaut: Singapore police issued a 127 million magnesium transfer order to us, which may force the company to liquidate and close down
Aaron Loh Cheng Lee, interim administrator of Hodlnaut, said in a statement to creditors on Saturday that one particular risk of the expected merger on the 15th is related to price oracles, which could lead to oracles "giving false quotes during the transition period. ", causing the smart contract to automatically liquidate the company's assets on the DeFi platform.
Aaron Loh Cheng Lee wrote:
The merger has several associated risks that, if materialized, could cause damage to assets on the Ethereum network, including DeFi platforms. One of the ways to mitigate these risks prior to the merger was for Hodlnaut HK to de-deploy tokens on the DeFi platform, as these tokens could suffer significant losses.
Previously, Hodlnaut was placed under interim judicial administration on Aug. 30, a form of creditor protection and debt restructuring, after a three-week freeze on user withdrawals. The Algorand Foundation, which oversees the development of the Algorand blockchain, disclosed today that the Algorand Foundation had a $35 million exposure to Hodlnaut.
Cryptocurrency Market Quotes
In the cryptocurrency market, Bitcoin (BTC) has continued to recover since the 7th, and continued to fluctuate around $22,000 after rising above the $22,000 mark yesterday. As of the deadline, it was reported at $22,218, up 2.2% in the past 24 hours.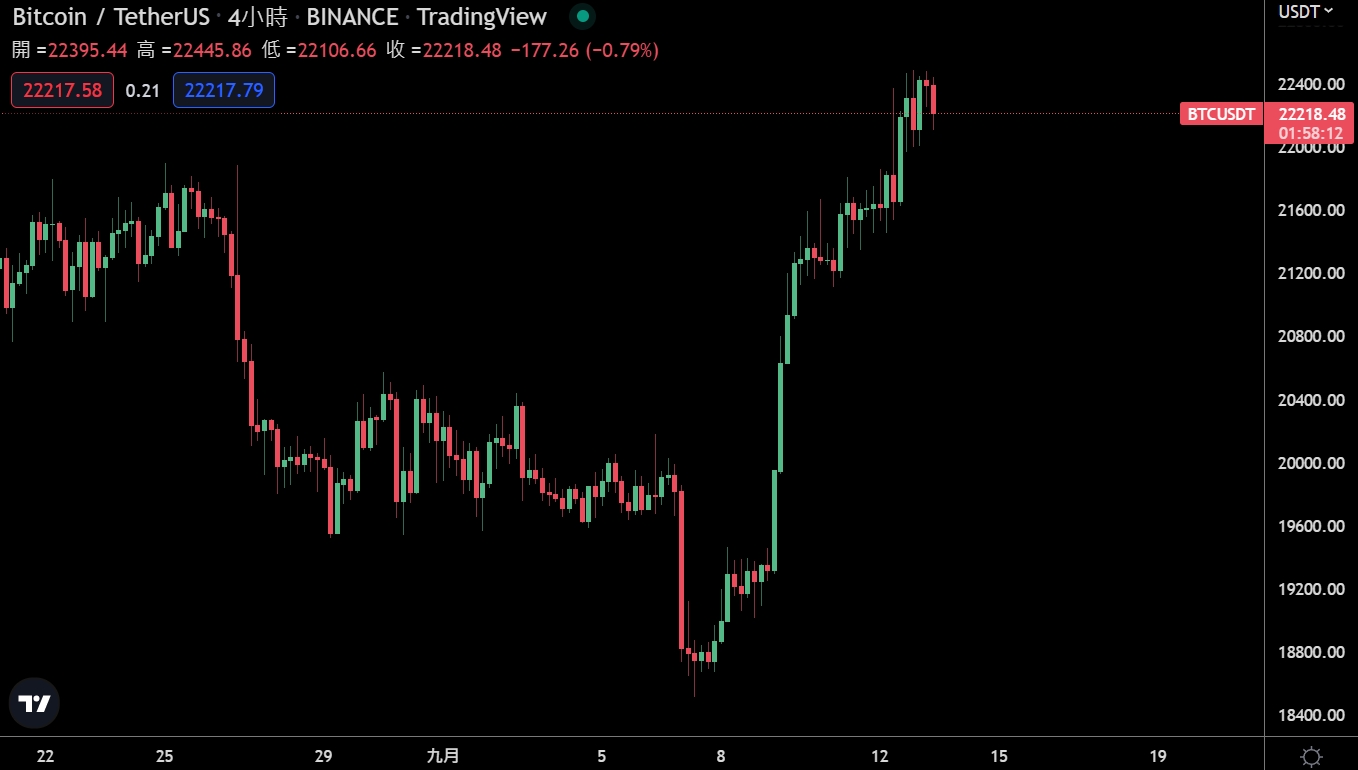 Ether (ETH) has continued to rebound since the 7th, hitting $1,789 yesterday, but then began to fall back and once fell below the $1,700 mark. As of the time of writing, it was reported at $1,707, down 1.4% in the past 24 hours.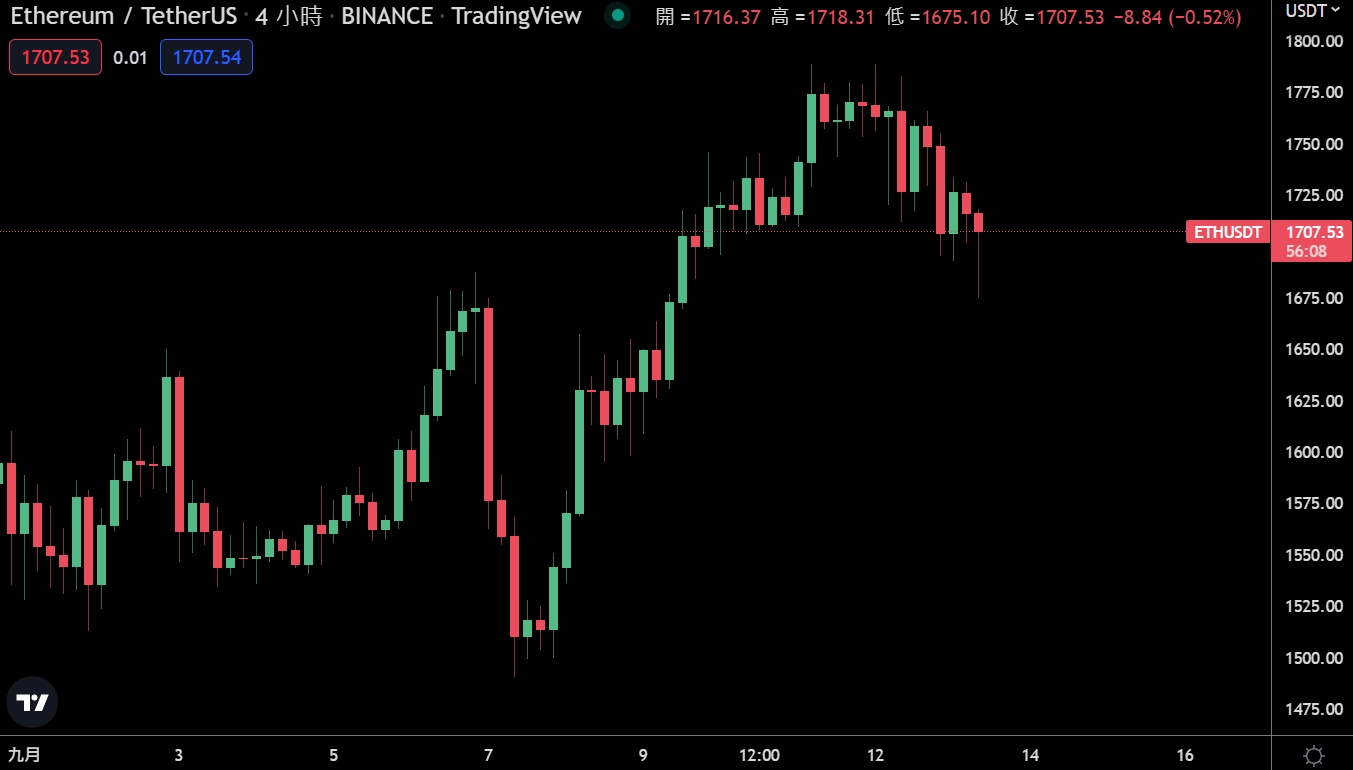 📍Related reports📍
Google Search Offers Countdown to 'Ethereum Merger'!Show less than 5 days away
The Economist: Ethereum merger reasons, background, process, how to open the door to the future
Chainalysis: After the merger, the price of Ethereum is expected to "decouple" from other cryptocurrencies