After all the operations are over, Jump Crypto now has 36% of the pledged LUNA, but what is the use of holding these coins now? This article is derived from a tweet by Igor Igamberdiev, head of data research at The Block, and compiled and compiled by PANews, a columnist in the dynamic area. (Recap:Luna wipes out the major whales" South Korea's Hashed loses 3.6 billion magnesium! Galaxy Three Arrows Pentera DeFinance Jump… suffers billions of losses)
Depend on
After the collapse of LUNA, many early investors suffered huge losses. In addition to Hashed, another encryption investment company, Jump Crypto, was also hit hard.
But in fact, Jump Crypto tried to launch a "defense war" and had the opportunity to arbitrage out, but because of failing to grasp the right timing, it eventually lost hundreds of millions of dollars. In this regard, Igor Igamberdiev, head of data research at The Block, conducted a detailed analysis on social media.
Take a look at how Jump Crypto launched a failed UST anchor defense a week ago.
On-chain data shows that Jump Crypto used at least three addresses on Ethereum and spent more than $682.5 million on stablecoins such as USDC, USDT and DAI. Basically, since the Curve DAI/USDC/USDT liquidity pool is already unbalanced, it means Jump Crypto adds one-way liquidity in USDC.
Jump Crypto uses the minted LP Token to withdraw UST from the Curve liquidity pool, so they removed 593 million UST from the liquidity pool, which should have a positive effect on UST maintaining a stable peg relationship.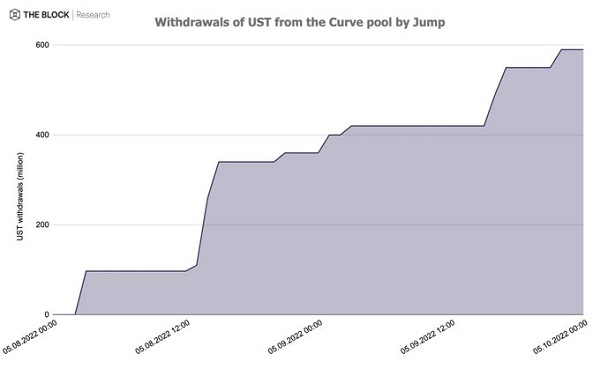 But the problem is that Jump Crypto didn't start transferring UST to Terra for arbitrage until 10pm on May 9th, when they moved 588.6 million UST, and then on May 11th, they started converting 745.6 million UST to Terra. LUNA. Of course, Jump Crypto also tried arbitrage before May 11, but not on a large scale.

At the same time, Jump Crypto conducted an Anchor liquidation and obtained at least 1.6 million bLUNA. On May 12, Jump Crypto completed the native Token exchange on Terra, converting 640 million UST into 221 million LUNA. Next, they delegated these tokens to 5 validators:
Orion Money Hashed DSRV Everstake SmartStake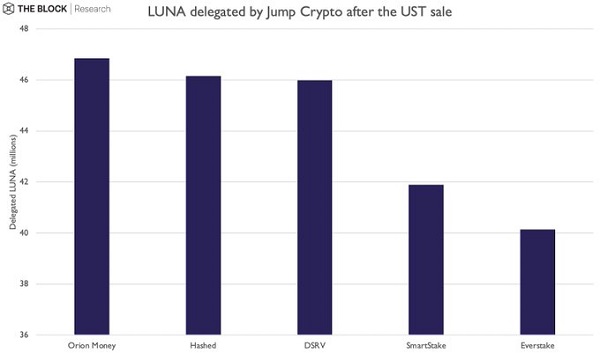 So what's the situation now?
1. Although Jump Crypto uses almost the same capital scale as the entire UST liquidity pool on DEX, it still cannot keep UST pegged.
2. Jump Crypto has lost hundreds of millions of dollars because of this series of "saucy operations" (note: these are only losses on DEX, not including losses on CEX).
3. After all operations, Jump Crypto now has 36% of the pledged LUNA (but what is the use of holding these coins now?)
📍

Related reports

📍
Lazy Pack | The whole story of UST Crash" $84 million, leveraging a 40 billion Defi financial empire
LFG announces reserve details: 80,000 bitcoins have been sold out!Only 313 BTC, Luna, BNB, AVAX… 300 million magnesium assets left
Tragedy!British rapper, Youtuber invests in LUNA blood loss, 2.8 million US dollars plummeted to 1,000 magnesium
Death spiral? UST decoupled sharply to $0.6, LUNA plummeted 60%
Make the Telegram news channel of the dynamic zone powerful again! ! Join now to get first-hand blockchain, cryptocurrency news coverage.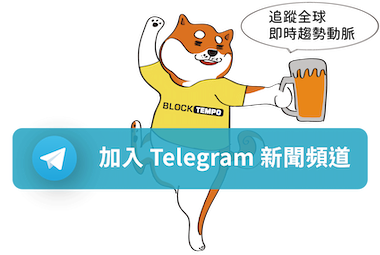 LINE and Messenger serve you from time to time


related news