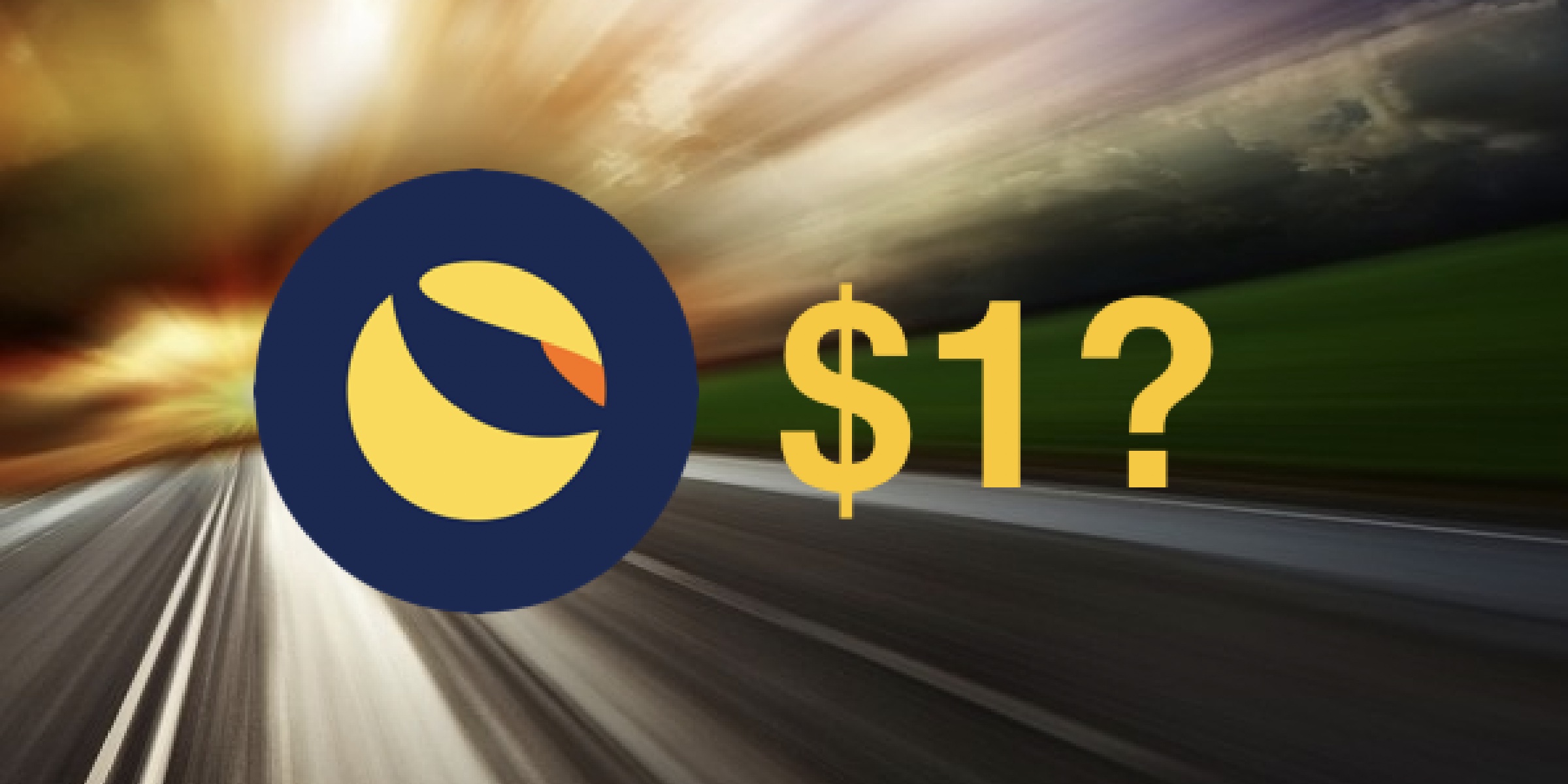 The cumulative increase of Terra Classic (LUNC) in the past 7 days has exceeded 150%, and the community has spread optimistic predictions that the token will return to $1. But this article tells you why it will be difficult for LUNC to return to $1 from the perspective of circulation, token distribution, ecology, etc. (Recap:The Power of Superstition" LUNC soared 80% to a record high, rumored that Do Kwon called back $1; USTC on 0.043) (background supplement:LUNC token surged 71% in a single week! Binance and Kraken support "1.2% burn fee", 74% of nodes have been updated to V22)
according to According to Binance exchange data, Terra Classic (LUNC) has increased by more than 150% in the past 7 days, and reached a record high of $0.0003 this morning (2). It fell back slightly to $0.000265 before the deadline, up 16.3% in the past 24 hours.
The community goes viral to see $1 on LUNC
According to previous reports from the dynamic zone, the main reason for LUNC's recent strong rise is that the LUNC pledge mechanism will be launched with the upgrade, and the proposal to impose a 1.2% burn tax on all on-chain transactions is expected to be launched in mid-September. The Twitter account lucvalidator even tweeted yesterday (1) that he received a message from Do Kwon himself, Kwon said that LUNC would soon rise to $1, and asked the community for continued support.
Just received a text from @stablekwon. He is Saying #lunc to 1$ Soon…Keep pushing you're the future of $LUNC

Thank You 🤫

— luncvalidator (@luncvalidator) September 1, 2022
Fueled by this, many accounts on Twitter have shouted the target price of $1, saying "LUNC will see $1 before the end of this year", "I won't sell it before $1″…etc. . But in all fairness, LUNC really wants to get back to 1 dollar can be said to be difficult, at least there are the following problems to overcome.
The current circulation is too large
First of all, according to CoinMarketCap data, the current circulation of LUNC in the market has increased a lot after the plummet in May, and it is currently as high as 6.58 trillion. If the currency price really returns to 1 US dollar, the total market value will be 6.58 trillion US dollars, far exceeding Bitcoin The cryptocurrency's current market cap of $380 billion is more than six times the size of the entire cryptocurrency market (currently around $1 trillion).
In addition, if this goal is to be completed by the end of this year, it means that in less than four months, LUNC must rise more than 3,700 times. In such a sluggish bear market, any rational investor should be able to judge that the odds are not high.

Uneven distribution, a few speculators hold a lot of tokens
In another case, when Terra plummeted, many speculators accumulated a large amount of LUNC through arbitrage through the LUNA mechanism, or bought a lot when LUNA was at a low point. Most of these speculators held the token more It is for profit, not really wanting to build the project for a long time.
This means that the distribution of tokens is likely to be held by a few speculators who hold a large number of tokens, which is not a good phenomenon for the future development of the project.
The total lock-up amount on the LUNC chain is only tens of millions of dollars
Again, if we observe the current ecological status on the LUNC chain, we will find that since Terra collapsed in May, the chain's total locked value (TVL) has evaporated by more than 99% from a high of $20 billion, and has so far For about four months, it was like a pool of stagnant water, and TVL oscillated around $10 million.

1.2% burn tax effect remains to be seen
Finally, the community's high hopes for a "1.2% burn tax" that will drive up the price of the currency may also be overstated. According to the proposal, the protocol would only charge a 1.2% burn tax for on-chain activities, such as wallet transfers, or interactions with smart contracts.
But the vast majority of LUNC transactions currently take place on centralized exchanges such as Binance, Kucoin, and Gate.io. This means that only a small portion of LUNC may eventually be burned; although many members of the LUNC community have asked major exchanges like Binance to implement the same measures, these CEXs have not yet officially responded, and it is unknown whether they are willing to cooperate truthfully .

Of course, that doesn't mean LUNC won't go parabolic again in the future, but it's also easy for the market to plummet when those who bid up the price decide to dump. The dynamic zone reminds again: this article is not any investment advice, please carefully evaluate the relevant risks before investing.
📍Related reports📍
Ditch Do Kwon! 33 projects migrated to the old Luna chain; Lunc surged 15%
Luna Classic bucked the market soaring! LUNC rose nearly 200% in 3 days, USTC soared nearly 900%
The hacker group Anonymous declares war on Do Kwon! Threats to expose evidence of fraud; Lunc soars 34.71%