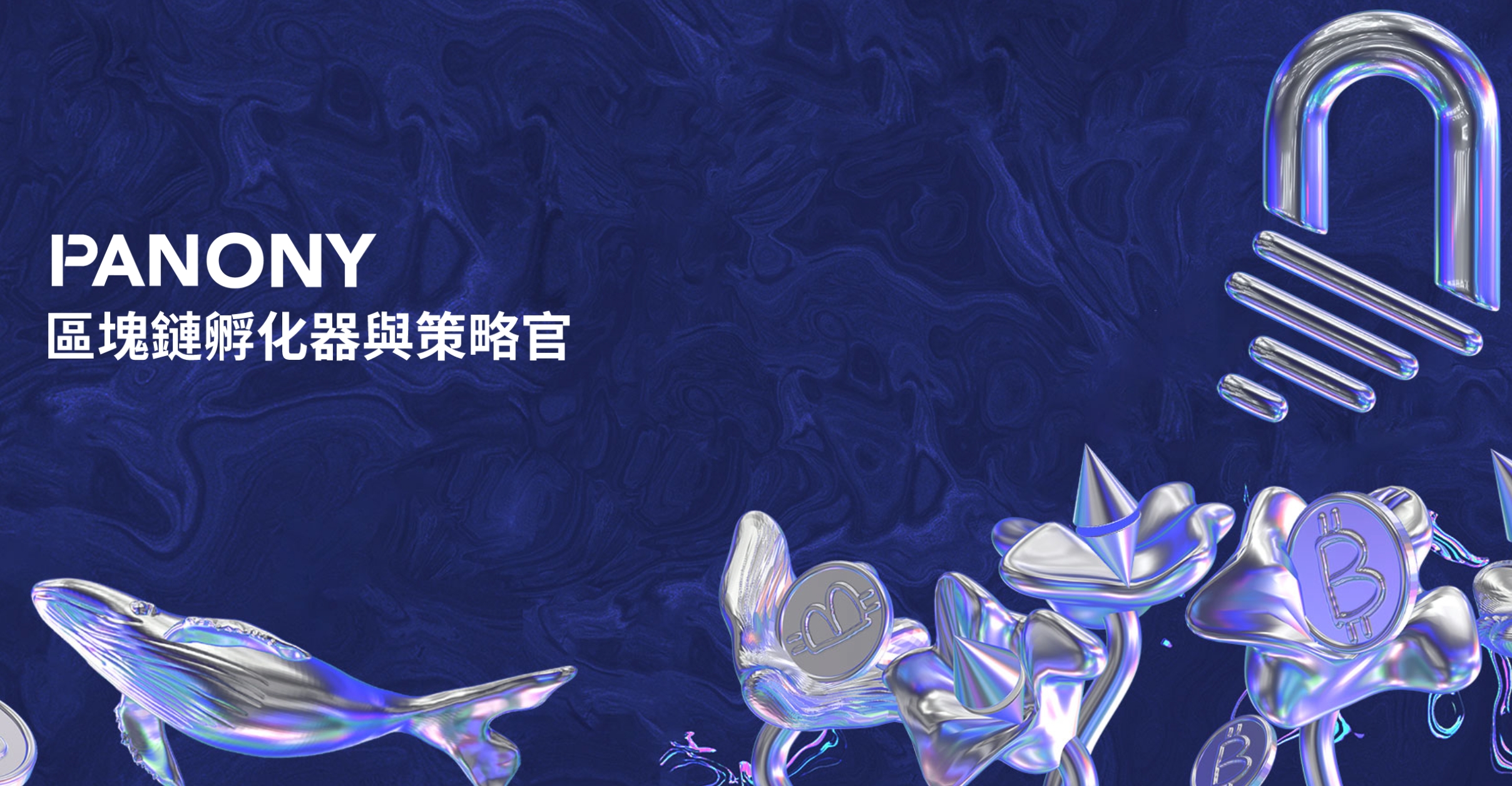 Web3's leading media and consulting firm, PANONY, announced the completion of its Series A financing at a valuation of $100 million, led by well-known crypto fund NGC Ventures. The exact amount has not been disclosed. The funding will be used to further strengthen PANONY's presence in the Asia Pacific region and aggressively expand into new regions. (Additional background:Messari Report: Nearly 1,200 Cryptocurrency Fundings in the First Half of This Year, Focused on Cefi, NFT, Not Defi)
(This article is an extensive editorial, written and provided by PANONY, and does not represent the position of the dynamic zone.)
SpecializePANONY, a leading media and consulting company focused on Web3, recently announced the completion of its Series A financing at a valuation of $100 million, led by well-known crypto fund NGC Ventures. The specific amount has not been disclosed. The funding will be used to further strengthen PANONY's presence in the Asia Pacific region and aggressively expand into new regions. In addition, a significant portion of the funds will be used to launch new service lines and expand the company's resource network for full growth.
Since its inception in 2018, the crypto industry has experienced rapid development. In the past year alone, the global cryptocurrency adoption rate has soared by more than 800%, and there have been important milestones such as the listing of Coinbase and the approval of the first Bitcoin futures ETF. Concepts such as NFT, DAO, Metaverse, and Web3 have brought mainstream awareness of the technology from its rise to its inception. PANONY has also achieved tremendous growth with this wave. In the nearly four and a half years of operation, the number of companies that this startup has served or incubated in its consulting business has grown exponentially. So far, it has served more than 200 Web3 startups around the world. And unicorn companies, helping many early projects achieve growth from 0 to 1.
Another important branch of PANONY, the award-winning media platform PANews has also performed well. As an important content partner of Tencent News, TradingVew, Coingecko and other platforms, its influence among Chinese users around the world is increasing day by day. PANews produces instant news and high-quality in-depth content on its official website and APP for 365 days. It is one of the preferred news platforms for entrepreneurs and investors in the Web3 field. In addition, PANews has launched a Korean version of its website and community, and has the most active Web3 content community in Korea.
With solid expertise and keen and deep market awareness, PANONY has achieved rapid growth and attracted the attention of investors. Tony Gu, Founding Partner of NGC Ventures, said, "After years of working together, we are delighted to lead this round and deepen our partnership with PANONY. PANONY's extensive experience in advising startups on marketing strategies and excellent execution This strategic investment also demonstrates that NGC Ventures seeks to best support current and future portfolio companies."
As one of the first blockchain-focused media and consulting firms in Asia, PANONY informs, educates, and educates entrepreneurs, corporate executives and crypto enthusiasts with timely coverage of global news and in-depth content through Web3. Advising companies dabbling in blockchain on market and growth strategies.
Alyssa Tsai, co-founder and CEO of PANONY, believes that the market is still in its early stages and there are many gaps to be filled.
We are in an exciting phase in the world of blockchain and the wider internet, where innovative ideas are popping up everywhere and combined with new concepts and tools, which is evident in areas such as NFTs, DAOs, and DeFi. As the industry evolves, we see an increased need for professional and insightful service providers who can quickly adapt to changing circumstances while disrupting traditional marketing and consulting. Since its inception, PANONY has been on a mission to accelerate the mass adoption of emerging technologies. We are proud and excited to receive this funding to drive our further growth.
About PANONY
Founded in April 2018, PANONY's co-founders Alyssa Tsai and Tongtong Bee are 2020 Forbes 30 Under 30 winners, with a team of more than 45 members, and its investors include Continue Capital and Big Candle Capital. With operations in China, South Korea and the United States, the company is a blockchain and Web3 business advisor, incubator and investor, assisting global startups and Fortune 500 companies to develop effective go-to-market and growth strategies. PANONY also operates a blockchain and fintech-focused media platform, PANews, which provides industry professionals with original content with actionable insights, which has won numerous domestic and international honors.
About NGC Ventures
Founded in 2018, NGC Ventures is one of the largest crypto investment institutions in Asia with a global portfolio and an early investor in numerous cryptocurrency projects including Polkadot, Solana and Avalanche. In the first half of this year, NGC Ventures launched a $100 million blockchain fund focused on early-stage Web3 projects in areas such as decentralized finance, blockchain games, NFTs, and the Metaverse.
📍Related reports📍
Messari Report: Nearly 1,200 Cryptocurrency Fundings in the First Half of This Year, Focused on Cefi, NFT, Not Defi
Web3 wallet Omni completes $11 million financing, MEXC Ventures, Spartan, etc.
Starbucks CEO: Will "get involved in the NFT business" before the end of this year; Ledger launches a new NFT hardware wallet