Shaun Maguire, a partner at Sequoia Capital, recently predicted that many venture capital firms will withdraw from cryptocurrencies in the future due to market conditions and misunderstandings about cryptocurrency investments. At the same time, the US Federal Open Market Committee (FOMC) will hold an interest rate decision-making meeting this week, and will announce the latest interest rate decision in the early morning of the 5th Taiwan time. At present, the market has as high as 99.6% expectations that the Fed will raise interest rates by two yards. (Event background:Bridgewater enters the game, Sequoia "All in Crypto"! Traditional venture capital is running, and institutions want to eat the new head of the encryption industry?)
closeThere are many VC firms scrambling to enter the cryptocurrency space, but Sequoia Capital partner Shaun Maguire asserted during a podcast show "Chain Reaction" on April 28 that due to market conditions and a misunderstanding of cryptocurrency investing , there will be a lot of VC firms pulling out of cryptocurrencies in the future.
Since the beginning of this year, benefiting from the upsurge of NFT, Web3 and Metaverse, blockchain companies have received a lot of investment from venture capital firms. Research firm CB Insights previously released data showing that venture capital firms invested as much as $30 billion in fintech and cryptocurrency startups in the first quarter of this year alone.
Shaun Maguire specializes in technology and cryptocurrency companies at the seed or early investment stage. He believes that there are many factors involved in the withdrawal of VC firms from cryptocurrency investments, including a fundamental misunderstanding of cryptocurrencies and the new technologies that Web3 may offer. Many investors see "decentralization" as a panacea, but it is not.
Shaun Maguire points out:
Decentralization is not a panacea that solves all problems and makes everything better. For the vast majority of computing, it is desirable to be centralized.
Shaun Maguire expects VC firms that are entering the cryptocurrency space to pull back their investments when the market bubble subsides a bit, though he emphasizes that Sequoia Capital is not in this category, and that Sequoia's investments in the cryptocurrency space have " permanent intent".
Shaun Maguire said:
Sequoia is very careful about everything we do, we spend a lot of time discussing every strategy change, every single thing, we discuss every seed investment, and sometimes extremely tedious details, but this Helps us make very good decisions, making decisions as a team, not as individuals.
According to previous reports from the dynamic zone, Sequoia Capital announced in February this year that it would launch a cryptocurrency fund with a scale of up to 500-600 million US dollars, becoming one of the first sub-funds launched by Sequoia Capital after its major restructuring announced in October last year. Shaun Maguire said at the time that Sequoia Capital is optimistic about the long-term development of cryptocurrencies, which will be a major trend in the next 20 years.
Fed to hold interest rate decision meeting this week
In addition, the US Federal Open Market Committee (FOMC) will hold a two-day interest rate decision-making meeting from May 3 to 4. At 2:00 a.m. Taiwan time on May 5, the FOMC will announce the latest interest rate decision after the meeting. Federal Reserve Chairman Jerome Powell will also hold a news conference at 2:30 a.m., when capital markets may face more volatility.
According to the CME's FedWatch tool, the market is now betting that the Fed will decide to raise interest rates by 50 basis points (2 yards) this week, raising the federal funds rate range from 0.25% to 0.5% to 0.75% 1%, and the odds are as high as 98.7%, compared to just 1.3% for a 25 basis point hike.
📍

Related reports

📍
Sequoia Capital is registered with the SEC as an investment advisory company; South Korea's SK Group will set up a 1 trillion won fund "Investing in Metaverse, Blockchain"
Sequoia Capital Changes Twitter Self Introduction: Help the Fearless Create Legendary DAOs!From idea to airdrop token
Deciphering the Sequoia Capital Crypto Bureau, a woman chooses ALL IN
Make the Telegram news channel of the dynamic zone powerful again! ! Join now to get first-hand blockchain, cryptocurrency news coverage.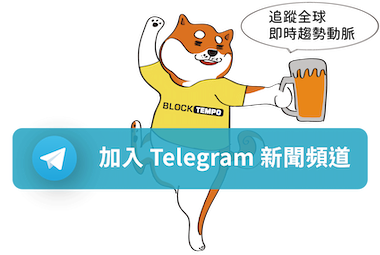 LINE and Messenger serve you from time to time


related news