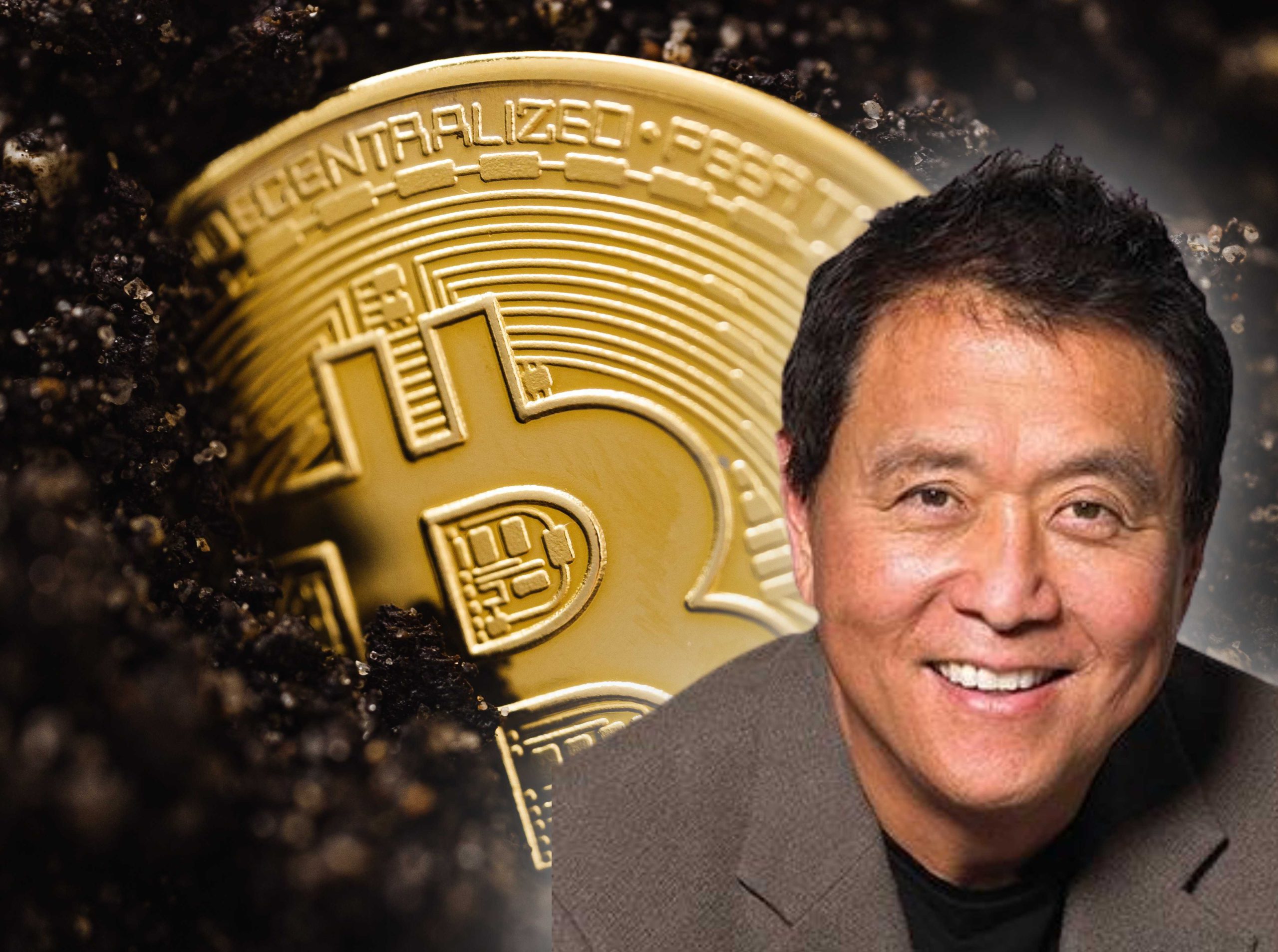 The U.S. CPI rose 8.3% in August than expected. Robert Kiyosaki, author of the best-selling book "Poor Dad, Rich Dad," kept predicting that the financial collapse was coming. He shouted in the subscription group on Sunday that now is the time to buy Timing for cryptocurrencies. (Recap:Group diving!The U.S. CPI in August increased by 8.3% year-on-year, higher than expected, and Bitcoin fell 12% to exceed $20,000 ) (background supplement:Rich dad warns: There's a bigger crash than 2008; millions will be wiped out)
niceThe August inflation data released by the United States on Tuesday (13) was unexpectedly stubborn, dispelling the possibility of the Federal Reserve (Fed) slowing interest rate hikes, and also causing the Dow Jones to plummet by nearly 1,300 points, the dollar soaring, and Bitcoin falling below $20,000 (currently quoted at $20,316). Robert Kiyosaki, best known for his best-selling financial concept book "Rich Dad Poor Dad," recently predicted that "the biggest crash in history" will hit the world, and now is the best time to get in and hold cryptocurrencies.
Calling on people to embrace cryptocurrency right now
Robert Kiyosaki has repeatedly said the dollar is collapsing and the Fed and the Treasury are destroying it, he doesn't trust the government, President Biden, Treasury Secretary Yellen, the Fed and its chairman Powell, and he doesn't trust Wall Street either. According to Business Insider, he even praised the benefits of cryptocurrencies in the "Rich Dad Community" email subscription letter sent on Sunday (11th), asserting that the US dollar will destroy the existing economic system and cause the mainstream world to accept cryptocurrencies. The time to buy crypto assets must be stepped up:
It's not enough to "want" to get into the cryptocurrency space, now is the time you "need" to get in and buy cryptocurrencies before the biggest financial crisis in history.
However, although Robert Kiyosaki claims to be a Bitcoin supporter and has been waiting for a low point to enter the market for a long time, he also occasionally blurts out remarks about seeing cryptocurrencies, for example, in a radio program in May, he said "I trade Bitcoin, But I think bitcoin is worthless at all, I'm just playing the money game."
Further reading:"Ready to buy bitcoin with cash" rich dad author: Don't miss the greatest sale on earth
Bullish bullish on silver
Robert Kiyosaki tweeted this morning that all assets in the market are depreciating, and the best way for the poor to get rich is to buy silver now.
The time has come for the poor to get rich, and stocks, bonds, mutual funds, ETFs, and real estate are all depreciating like crazy. The middle class will be swept out as expected, silver is currently sideways, (I predict) silver will stay at $20 for 3-5 years, then climb to $100-$500, everyone can afford it Silver, even for the poor. Hurry up and start hoarding silver now.
DON'T. He wants you to pump his bags. RE magnate. He likes Long term plays. Silver is NOT FOR THE POOR. As an average worker you need to get educated and take more risks once you understand what you're getting into .

Don't fill these guys pockets just because they write a 📖👍

— Krypto'Maniac⚡ 𝑵𝒐𝒕 $ 𝒂𝒅𝒗𝒊𝒄𝒆 (@Day_VTweets) September 13, 2022
If there are predictions, there will be objections. Some netizens leave a message saying that Robert Kiyosaki just wants to sell his assets, don't believe in his views because he has written a best-selling book.
📍Related reports📍
"Ready to buy bitcoin with cash" rich dad author: Don't miss the greatest sale on earth
Author of Rich Dad: When Bitcoin drops to $1,100, I will hunt for the bottom; netizens are sour
Rich dad Kiyosaki: If Bitcoin drops to $20,000, I will buy more; Dalio: People are too focused on cryptocurrencies