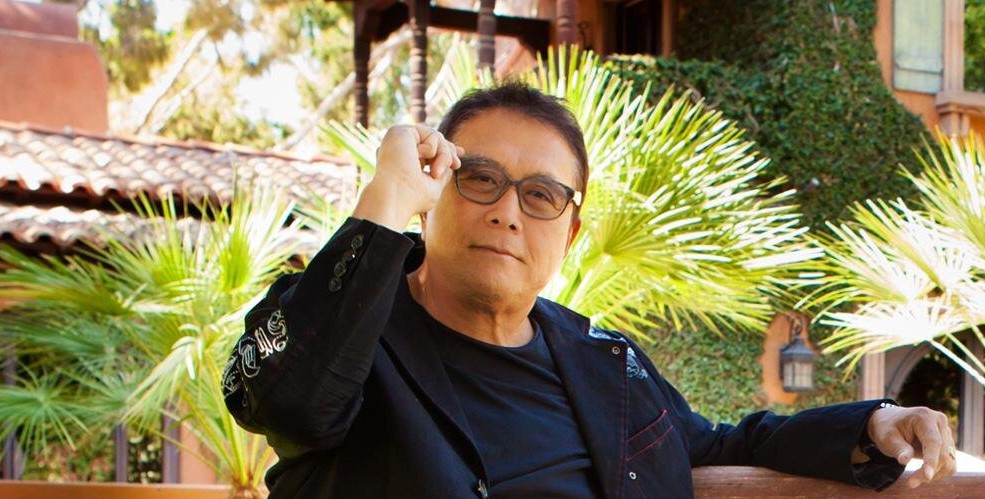 Robert Kiyosaki, the author of the well-known best-selling book "Rich Dad, Poor Dad", recently released a series of tweets, pointing out that he believes that the current real inflation rate in the United States is as high as 16%, and asserting that the Fed's aggressive interest rate hikes will destroy the US economy. , he also called on investors to quickly invest in real currencies, namely gold, silver and bitcoin. (Recap:Rich Dad's Doomsday Appeal: A Historic Crash Is Imminent, It's Too Late If You Don't Buy Cryptocurrencies) (background supplement:Rich dad warns: There's a bigger crash than 2008; millions will be wiped out)
niceAccording to data released by the Ministry of Labor last week, the annual growth rate of the U.S. consumer price index (CPI) in August reached 8.3%, which was lower than the previous month, but still higher than the market's expected 8.1%, causing severe shocks in the global financial market. And it makes the market worried that the Federal Reserve (Fed) may raise interest rates again by 3 yards or even 4 yards at the interest rate decision meeting this week.
In response, Robert Kiyosaki, author of the well-known best-selling book "Rich Dad, Poor Dad" tweeted on the 16th:
Savers are losers, and 25 years ago, in my book Rich Dad Poor Dad, I said that savers are losers. Today, the U.S. has trillions of dollars in debt, and real inflation is 16%, not 7%. A rate hike by the Fed will destroy the U.S. economy and savers will be the biggest losers. Go and invest in real money, namely gold, silver and bitcoin.
SAVERS ARE LOSERS. 25 years ago, in RICH DAD POOR DAD I stated savers are losers. Today, US debt in 100s of trillions. REAL INFLATION is 16% not 7%. Fed raising interest rates will destroy US economy. Savers will be biggest losers. Invest in REAL MONEY. Gold, silver & Bitcoin.

— therealkiyosaki (@theRealKiyosaki) September 16, 2022
On the 18th, Robert Kiyosaki tweeted about the path of the US dollar on the road to death, and once again called for buying Bitcoin:
1. The U.S. borrows too much 2. The U.S. keeps interest rates low 3. Low interest rates force the U.S. to borrow more dollars to buy more U.S. debt 4. Keep interest rates low 5. Cause inflation 5. Force interest rates up 6. Bonds change Too expensive 7. The dollar is dying, go buy gold, silver, bitcoin
1. US borrows too much money. 2. US keeps interest rates low. 3. Low interest rates forces US to borrow more $ to buy more US Bonds 4. to keep interest rates low 5. Causes inflation 5. Forcing interest rates up 6 . Debt becomes too expensive 7. US dollar dying. BUY GS-Bitcoin

— therealkiyosaki (@theRealKiyosaki) September 18, 2022
Previously, Robert Kiyosaki tweeted on August 27 that all markets, including real estate, stocks, gold, silver, and bitcoin, were collapsing, and pointed out that he had published a rich dad prediction in 2013, predicting that the financial market will be better than 2008. The bigger crash of the crisis is coming, and this one has come, and millions of people will be completely out.
On the 11th, Robert Kiyosaki praised the goodness of cryptocurrencies, asserting that the US dollar will destroy the existing economic system, causing the mainstream world to accept cryptocurrencies, so it is necessary to step up the time to buy cryptocurrencies. That's not enough, now is the time you 'need' to get in and buy cryptocurrencies before the biggest financial crisis in history."
Robert Kiyosaki has been waiting to buy Bitcoin at a lower price, although his prediction for a Bitcoin bottom has changed several times. He predicted in May that he was waiting for Bitcoin to drop to $20,000. Then wait to test the bottom at $17,000 and say once he knows where the bottom is, he'll get in the car.
But in June of this year, Robert Kiyosaki tweeted that he was waiting for Bitcoin to dip to a low of $1,100, and if Bitcoin could resume its upward trend, he would buy more, but if not, he would also wait for Lushe" Surrender" after exiting the game and then buying the dips.
📍Related reports📍
Author of "Rich Dad": "Silver" is the most valuable investment at present, and it is recommended to pay attention to precious metals
Only losers look at the stock market!Rich dad author: The bond market is about to crash, and I am buying gold and other bitcoins
"Ready to buy bitcoin with cash" rich dad author: Don't miss the greatest sale on earth