Bitcoin's performance has been sluggish recently, falling below $39,000 this morning. The cryptocurrency market fear and greed index has now dropped to 23, showing a state of "extreme fear". On Chain Labs' latest weekly report pointed out that institutional funds are showing an outflow trend, and as the possibility of the Federal Reserve raising interest rates by 0.5% in May has increased, the market may not usher in any meaningful upward momentum in the short term. (Recap:Fed | Powell's eagle hinted at a 2-yard rate hike in May, Bitcoin once fell 7.5% and fell below $40,000)
according to According to Tradingview data, Bitcoin (BTC) continued to drop after breaking through to $43,000 on the 21st. After falling below the $40,000 mark on the 22nd, it further fell below $39,000 today, hitting a low of $38,693.12. Before the deadline, it recovered slightly to $39,103, down 1.21% in the past 24 hours.
With the recent downturn in the cryptocurrency market, data from Alternative.me shows that the Crypto Fear & Greed Index (Crypto Fear & Greed Index) has remained in a state of "extreme fear" for the past week. It was 24 last week and is now down to twenty three .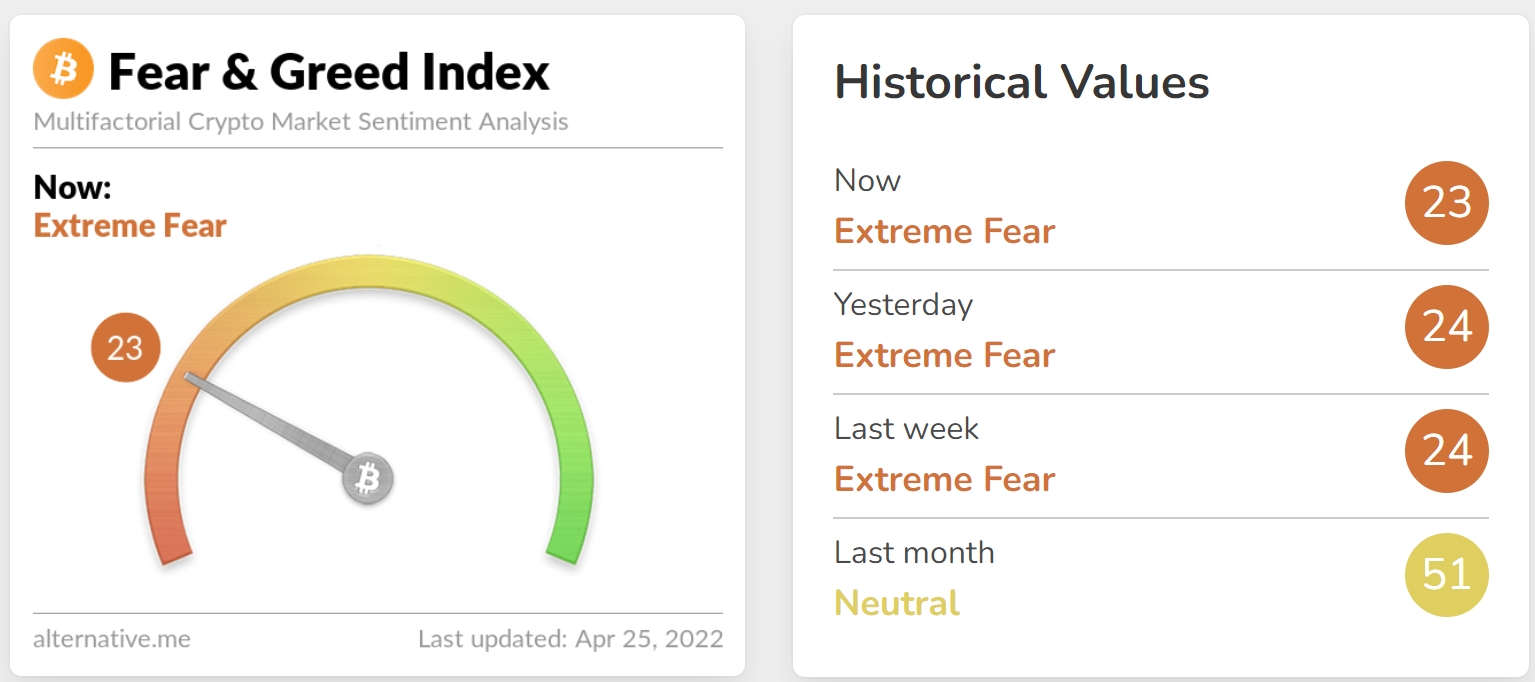 According to "Coindesk", Bitcoin's recent sluggish performance is related to the deteriorating situation of the Russian-Ukrainian war and the increasing possibility of the US Federal Reserve raising interest rates by 0.5% in May. The Dow Jones Industrial Average and the Nasdaq Composite Index Last Friday, they fell 2.8% and 2.7% respectively, and the cryptocurrency market also followed the decline of US stocks, indicating that investors are currently cautious about riskier assets such as stocks and cryptocurrencies.
Joe DiPasquale, CEO of cryptocurrency hedge fund BitBull Capital, said that Bitcoin has been unable to consolidate around $42,000 recently, a level "important for prices to continue to rise" and that Bitcoin could then fall to $38,000 or lower. .
Joe DiPasquale says:
Bitcoin failed to hold the $42,000 level this week and was blocked again, we continue to expect the $38,000 level to serve as support, but continue to test the range and risk a drop to $32,000 to $35,000. From an upside perspective, $4.2 remains a strong resistance level.
Large outflow of institutional funds
At the same time, On Chain Labs, an on-chain data analysis agency, released its latest weekly report, pointing out that many on-chain data are still relatively healthy. In the past few months, there has been a large outflow of Bitcoin from exchanges, which shows that the sentiment of hoarding coins still exists. Retail and professional investors are buying bitcoin from exchanges and storing it in private and cold wallets.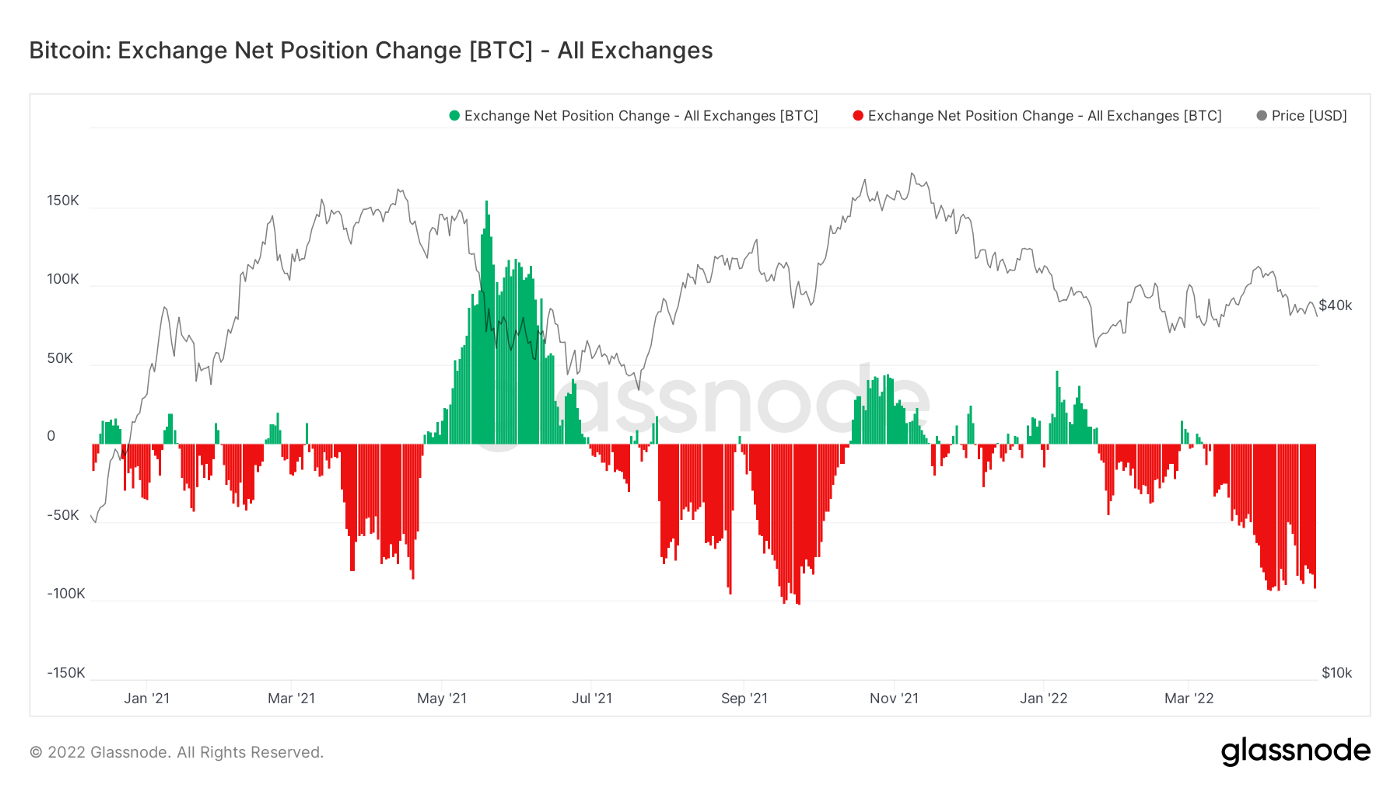 However, On Chain Labs pointed out that it is worth noting that institutional funds are showing a trend of outflows. Take Canada's first bitcoin ETF "Purpose Bitcoin ETF" as an example. The ETF has experienced a large outflow in recent months, which shows that large traders are very It is possible that they are selling their bitcoin holdings.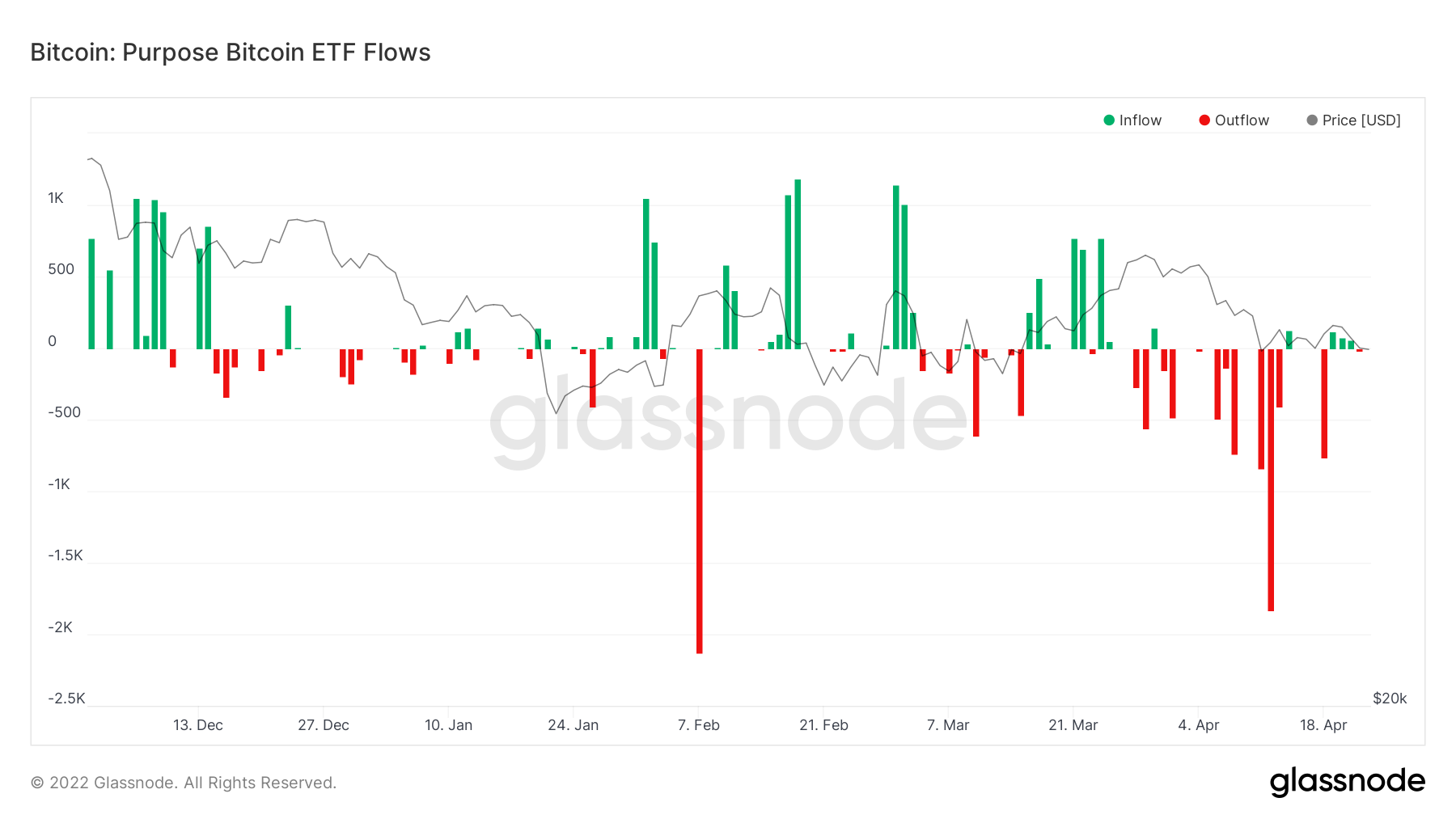 On Chain Labs further pointed out that in January this year, the position of the Purpose Bitcoin ETF reached a maximum of 36,000 bitcoins, but it has now dropped to 30,000, and the position has dropped by a full 20%, which indicates that the institution is likely to It is a risk-off strategy ahead of the expected start of an aggressive monetary tightening cycle by the Federal Reserve.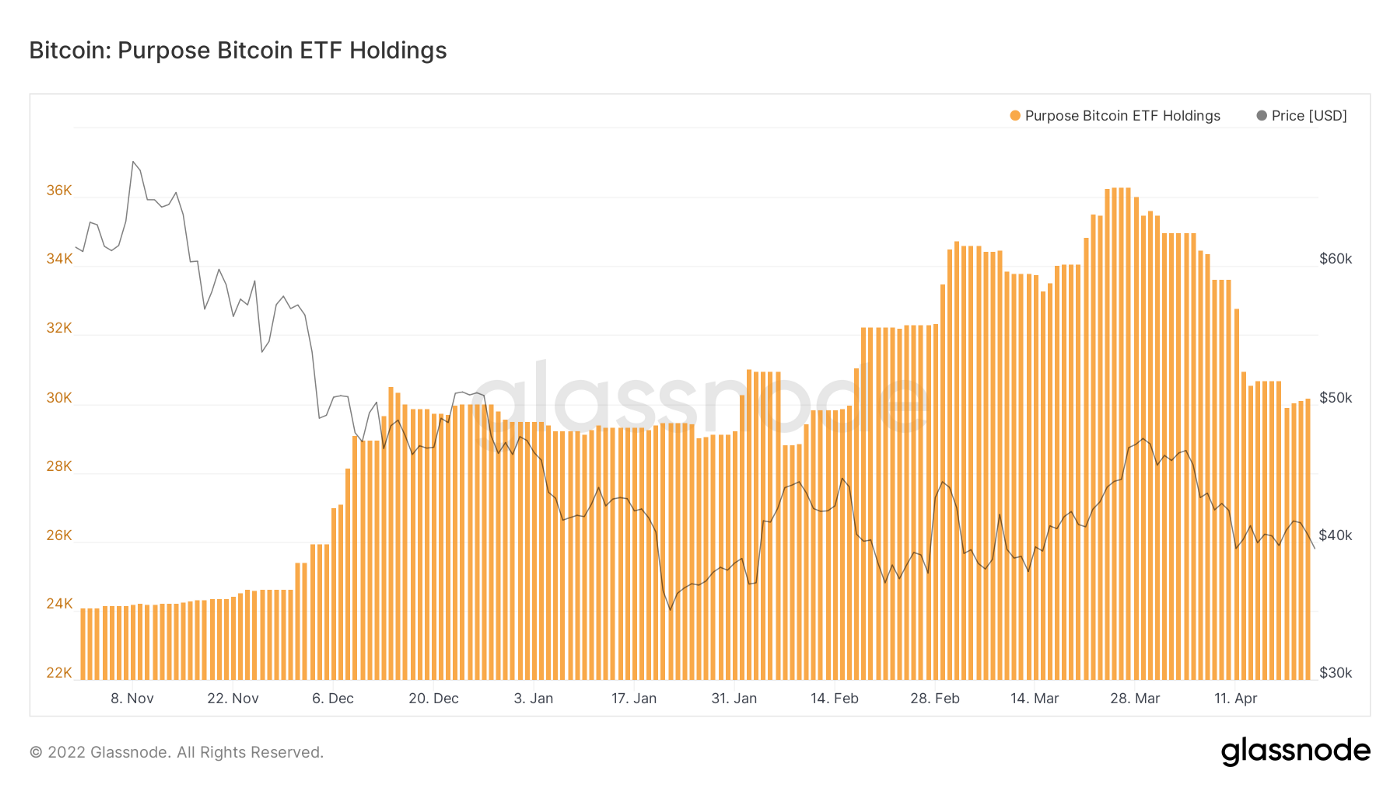 Looking ahead, On Chain Labs believes that due to the increased possibility of the Federal Reserve raising interest rates by 0.5% at the May 3 interest rate decision meeting, in the short term, both retail and professional investors may adopt risk-averse strategies, basically , the cryptocurrency market is difficult to usher in any meaningful upward momentum for the time being, as there will be no active buying from investors.
📍

Related reports

📍
Bitcoin returns to 42K, 30-day correlation between BTC and technology stocks climbs to a new high since July 2020
Bitcoin fell on 4/18, PlanB posted "Be patient, the last day to pay taxes"; BTC rose by more than 5% and returned to 40,000 magnesium
Bitcoin fell below 39,000 again, and the entire network's liquidation amount exceeded 110 million magnesium in 1 hour; Plan B tweeted before the crash to predict a tsunami
Make the Telegram news channel of the dynamic zone powerful again! ! Join now to get first-hand blockchain, cryptocurrency news coverage.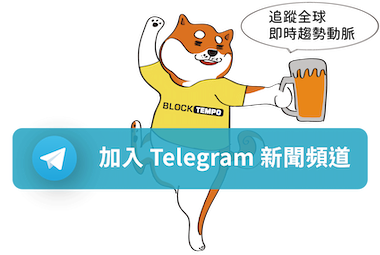 LINE and Messenger serve you from time to time


related news