A total of $1.4 trillion has been wiped off the assets of the world's 500 richest people this year, according to the Bloomberg Billionaires Index. The biggest sufferer is Changpeng Zhao (CZ), founder of cryptocurrency exchange Binance, who has lost $85.6 billion in assets so far this year. (Recap:CZ questioned news of BNB being investigated: it is not a security, and Binance is in regular contact with the SEC ) (background supplement:Fed raises interest rates by 3 yards, the largest increase in 28 years! Ball: July may rise another 3 yards; BTC up 13% to touch 22,995)
CompleteGlobal venture capital markets tumbled under the weight of Fed monetary tightening and record-high inflation. The world's 500 richest people have collectively lost $1.4 trillion in assets so far this year, according to the Bloomberg Billionaires Index, a gap from a record 2021 boom in corporate profits as coronavirus restrictions ease far.
The biggest sufferer is the founder of cryptocurrency exchange Binance (CZ) Changpeng Zhao (CZ), who once had a net worth of nearly US$100 billion at the beginning of this year and became the new richest man in Asia; The cryptocurrency market has tumbled, and data shows he has lost $85.6 billion in assets so far this year and is now worth about $10 billion.
Further reading:CZ becomes the richest man in Asia!Binance founder Changpeng Zhao is worth over $96 billion
The losses of other well-known billionaires are not small. Facebook founder Mark Zuckerberg lost $62.6 billion, Amazon founder Jeff Bezos lost $61.3 billion, and Tesla founder Elon Musk also lost about $53 billion, but still sits firmly The richest man in the world.
Report: North America Remains Leader in HNWI Population and Wealth
The asset losses of these top billionaires are in stark contrast to last year's performance. According to Capgemini World Wealth released on the 14th, according to the calculation of global high net worth individual (HNWI) wealth in 2021, the HNWI population will increase by 7.8% in 2021, of which North America will increase by 13%. The unexpected slowdown was only 4.2%, behind Europe and North America.
The report concluded that China's crackdown on local tech companies last year and a cooling real estate market were partly to blame; another likely factor reflected a surge in the U.S. stock market, fueling everything from cryptocurrencies to tech companies and real estate values. But with inflation soaring and the Federal Reserve raising interest rates several times and unwinding its balance sheet, market optimism has reversed rapidly in recent months.
Further reading:Morgan Stanley: Ethereum underperforms BTC at present, similar to 2018 bear market
In addition, the report also pointed out that high net worth individuals with more assets seem to grow their wealth faster. Compared to 2020, those with $30 million or more in actionable assets saw their wealth increase by 9.6%, the fastest growth among the study population; by contrast, those with $1 million to $5 million saw the largest increase in wealth. Slow, at 7.8%.
Finally a fun fact: the United States, Japan, China, and Germany are still the main countries where most of the world's wealthy live, and these 4 countries are home to nearly 64% of the world's high-net-worth population.
📍

Related reports

📍
Binance CZ Outlook 2022: SocialFi and GameFi will be the key drivers!Estimated 4x jump in cryptocurrency adoption
Changpeng Zhao fully responded to "Binance handles all questions about Terra", CZ: Do Kwon, Terra 2 allegations under investigation
Binance Announces "BSC Renamed BNB Chain", Will Develop MetaFi, Focus on Web3 Infrastructure
Make the Telegram news channel of the dynamic zone powerful again! ! Join now to get first-hand blockchain, cryptocurrency news coverage.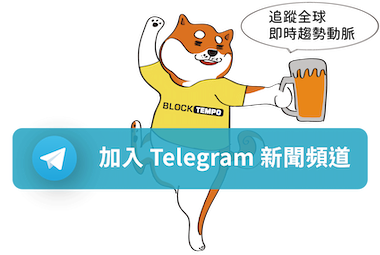 LINE and Messenger serve you from time to time


related news