Bitcoin officially fell below $18,000 last weekend, and many institutions (such as Celsius, Three Arrows Capital…) are also facing major crises. To explore the reasons for the market slump, the UST crash is the main trigger, but at the same time, many institutions have successfully avoided the disaster. This article will initially analyze the reasons for their successful hedging and the importance of risk assessment for companies. (Recap:Bitcoin flashes below 19,000 magnesium, falls below 2017 bull market high! Fed : Proving the fragility of the crypto market structure)
CompareBitcoin (BTC) fell below the $18,000 mark at the end of last week, and Ethereum (ETH) also fell below 1,000 magnesium. Such a sharp decline not only caused heavy losses for investors, but even many institutions are also facing a major crisis.
On June 13, Celsius, a lending platform with an asset scale of as high as $30 billion, was suspected of suspending users' withdrawal, currency exchange and transfer services without warning due to insufficient liquidity, and transferred a large amount of Bitcoin to the Maker contract for mortgage and lending. DAI to pay off the debt.
Three Arrows Capital (3AC), a well-known crypto hedge fund, has already liquidated $400 million in addition to the loans it cooperated with Deribit, BlockFi and other institutions. Three people familiar with the matter also broke the news that after 3AC failed to meet the margin call requirements, Cryptocurrency exchanges FTX, Deribit and BitMEX have liquidated positions at Three Arrows Capital.
Further reading:FTX, Deribit, BitMEX have liquidated Sanjian positions!Co-founder: is considering selling assets to save the company
Who pushed bitcoin into the water? UST slump was the trigger
One of the main reasons for the collapse of the crypto market is that the market pushed the trigger to TerraUSD (UST), which was once the third largest stable currency in the world. It plummeted by more than 99% in about a week, almost becoming an air currency, and some people even Calling this event the "Lehman moment" for cryptocurrencies.
The market value of USDT fell rapidly
After the collapse of UST, even for more than two years, the stablecoin leader USDT, whose market value has been showing a steady rise, also began to plummet. According to CoinMarketCap data, in about 40 days so far, the market value has fallen by nearly 19%, and is now quoted at about $66.9 billion.
Note: In June 2020, the market value of USDT was about 9 billion US dollars, and in May this year, it reached an all-time high of 83.2 billion US dollars, an increase of more than 9 times.

Why is it falling so fast?
As for the reasons for the rapid decline in the market value of USDT, analysts have judged that in addition to the recent US Federal Reserve (Fed) accelerated monetary tightening policy, which has caused severe volatility in the venture capital market, investors exchanged assets for insurance in USD cash; UST a It is also one of the main reasons that the collapse of the evening has greatly reduced users' confidence in stablecoins.
Tim Frost, founder of Yield App, a digital asset platform that manages more than $350 million, told Dynamic Zone that the rapid collapse of UST shows the vulnerabilities faced by decentralized stablecoins. Just when we thought the decentralized, algorithmically stable coin was doing well and proving all the skeptics wrong, it tumbled more than 99.9% in a week.
According to Frost,UST's full use of cryptocurrencies as reserve assets is "high risk",Once LUNA collapsed, the UST was inevitably decoupled from the dollar, and it turned out that LFG's measures were unlikely to be a long-term solution.
This underscores how vulnerable decentralized stablecoins that rely on theoretical pegs rather than physical cash are in the event of a run. When investors started flocking to the gates in droves, there was simply no way for investors to recover, other than to join the stampede and accept huge losses.
How can giant whales avoid risks?
In the UST crash, in addition to the heavy losses of retail investors, many top VC firms in cryptocurrencies also suffered heavy losses.
The dynamic zone has previously reported that Hashed, South Korea's largest venture capital firm, held more than 31.98 million LUNA (now renamed LUNC) in early April, when the market price was close to $3.64 billion, but by the end of May, the market price was less than $4,000: another Arrington Capital, a venture capital firm, immediately removed a $100 million project related to Anchor after the incident.
However, not every institution lost a lot. Pantera Capital was also one of the early backers of Terraform Labs, investing in it at least twice, including backing its $25 million financing in January 2021, Join its $150 million Ecosystem Fund in July 2021. According to Joey Krug, its chief investment officer, they had gradually emptied almost all of their positions long before the crash, successfully turning $1.7 million into about $170 million, a hundredfold profit.
It became more profitable/larger over time and we managed to reduce this position to maintain a diversified portfolio.

– Joey Krug
Further reading:Luna Whale Unpredictable? Pentera: Cashed out 80% before UST crashed, making $170 million
The founder of Yield App, which was also not affected by this wave of collapse, Frost also explained to the dynamic zone that the key reason why they were able to hedge successfully was because of the implementation of strict risk assessment.
Although many community members have asked us to add UST to our stablecoin portfolio, these assets have never passed the team's rigorous risk assessment and due diligence process. …we remain concerned about UST's liquidity, judging it cannot withstand a massive sell-off.

– Tim Frost
The subsequent crash also proved why Yield App needed to maintain a strict due diligence framework.According to the company's official statement, its internal The DeFi team conducts in-depth research and risk mitigation for each asset, and works with external auditors and third-party monitoring units.Using a five-pillar approach to risk management, the strategy scores dozens of key data risk points to consider the following risks:
Smart Contract Risk
Platform Risk
counterparty risk
market risk
credit risk
Frost is proud to say that due diligence and risk assessment are key pillars of any investment strategy, and Yield App never sacrifices user safety for higher returns.
Currently in a bear market, but optimistic about the future development of Defi
On the other hand, in the face of the continued decline in the overall cryptocurrency market and the market is in a downturn, Frost said:
Without a doubt, we are in the midst of the most aggressive bear market since 2018. But decentralized finance (DeFi) and stablecoins are trying to offer investors another way to preserve their value and grow their wealth.

This alternative remains a viable and promising prospect for a more equitable and sustainable financial future than what has been created by the practices of central banks over the past decade.
Frost emphasized that DeFi is still an industry worth hundreds of billions of dollars, and the market will learn from the UST disaster, always be wary of new projects developing the next generation of decentralized financial products; and when we enter the next round of bull market, their labor The result will be a new financial system for the world.
How long will the current bear market last? Peter Brandt, a veteran trader who has successfully predicted Bitcoin's 17-year bear market, commented:
Bitcoin price won't make new highs until 2024, by which time BTC will be in a massive uptrend.

The average duration of a crypto winter is 4 years.
Also holding a similar view is Binance CEO Changpeng Zhao (CZ), "Historically, it has a four-year cycle… When this disaster happens, there is a chance[for 4 years]." Grayscale ( Grayscale parent company Digital Currency Group (DCG) said it believes the crypto market has reached its worst pain.
📍

Related reports

📍
South Korean prosecutors summoned all Terra employees to conduct a comprehensive investigation: Do Kown knew that the LUNA model was flawed and still implemented it?
Fed Governor: Loss and Crash of Crypto Assets such as Terra Make Investors "Free to Demand" Government Regulation
Inspired by UST Crash|V God published a new article "2 Thought Experiments for Evaluating Algorithmic Stablecoins"
Make the Telegram news channel of the dynamic zone powerful again! ! Join now to get first-hand blockchain, cryptocurrency news coverage.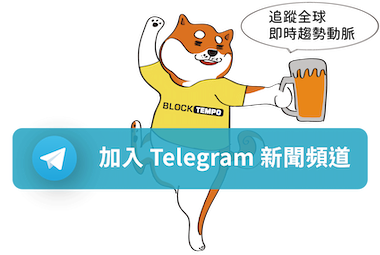 LINE and Messenger serve you from time to time


related news