Hi guys! Welcome to another Beincrypto AMA!
Today, we welcome Antoine (@antoinelt) and Elie (@elieazzi) as CEO and CPO of VALK, respectively.
VALK is a DeFi service provider building decentralized infrastructure for capital markets. The platform aims to connect DeFi investors with innovative protocols across blockchains to ensure institutional-grade portfolio management, monitoring and access to liquidity.
(This AMA has been edited for clarity.)
BeInCrypto (BIC): This is how things work. I have 9 questions to ask them, and I'll open the chat after those questions to let you drop your own. Please write your questions on your notepad as the gates will be open for no more than 2 minutes. Good luck everyone!
Let's get started >
BIC: Let me start by asking you some general questions. I hope you can tell us more about your background and give us some information about the expertise behind the VALK team.
VALK: Our professional backgrounds are slightly different – I'm from finance (private equity and investment banking), while Elie is from technology and was an early blockchain architect at BNP Paribas.
We all have various problems in the industries we operate in; I don't understand why finance (especially the private market) is not digitized and Elie wants to apply knowledge and experience of technology and blockchain to his own products.
We met in 2018 because a mutual friend put us in touch, and in 2019 we formed VALK. We all saw a huge need for a digitized financial ecosystem, so we developed tokenized solutions for private capital markets back in 2019. Since then, it has grown to be a client of over 100 regulated financial institutions and supports over $5B in transactions.
BIC: A really good idea can definitely drive any project, and I'm pretty sure you envisioned something great for VALK. So, what's the reason for it?
VALK: We realize the growth and opportunity is not in traditional financial models and products, but in DeFi, and we see it grow exponentially in 2020. In early 2021, we have a multi-phase plan to bring DeFi to everyone, from newbies to institutional asset managers, and bridge the gap between TradFi and DeFi.
Initially, we focused on building institutional-grade DeFi products for clients using our tokenized platform, but we realized that the entire market needs and deserves a high-quality portfolio management solution to fully benefit from DeFi.
Bick: Great. VALK actually has some solutions, such as VALK Defi, Merlin, Metafinance. Can you briefly describe each of them?
VALK: We presented our 3-phase plan and corresponding solutions:
Merlin: Allows investors to view and understand their DeFi positions across multiple protocols in one interface, calculate yield, P&L, NAV, etc. Our DeFi aggregator: Investors can access from this interface and conduct operations on different protocols trade without leaving it. These transactions range from simple (lending, borrowing, withdrawing) transactions to complex (flash loans, arbitrage, leverage enhancements). This will be combined with Merlin's data indexing tools for strategy comparison, backtesting and yield optimization Metafinance: Our long-term goal is to link TradFi products to DeFi liquidity. Before VALK DeFi, our tokenized platform catered to private capital markets. Our goal is to bring these assets on-chain to interact with DeFi liquidity. However, this will only be possible if we have a best-in-class portfolio management and tracking solution through Merlin and our aggregators!We will then be able to connect with liquidity providers across major DeFi protocols
BIC: Great, thanks for the short explanation. I think it's a very interesting niche, and I think there's a lot of market potential around it. What can you tell us? How do you currently see the VALK ecosystem compared to your eventual competitors?
VALK: From providing B2B services to regulated financial institutions (asset management firms, family offices, funds, etc.) to cryptocurrencies, VALK initially wanted to cater to the institutional side of the market because that was what we knew and understood.
However, we realize the need to have a vibrant and loyal retail community is very important and very rewarding, so we ensure that our products (especially Merlin and our aggregators) will cater to this customer base as closely as possible.
In short, Merlin differs from its competitors in that it provides complete historical data + current data to calculate accurate profit and loss, total and daily returns, total gas bills, overall portfolio gain or loss , warns of impermanent risks and compares all values ​​to ETH, USD and other currencies for simplicity.
What differentiates Merlin from other wallet reporters is that Merlin's data feed is more dynamic; this means it compares its current position with past performance. Whether it's through charts to determine changes in wallet equity over the past 6 months, or total revenue generated through Aave, or which LP has been the most successful on Uniswap.
We want to provide a product that gives investors what fund managers do to their clients in the TradFi space – simple and understandable reporting on key performance indicators such as net asset value, profit and loss on certain investments, and return optimization strategies so that users Merlin, Both retail and institutional investors have the best chance to make informed decisions about their DeFi transactions.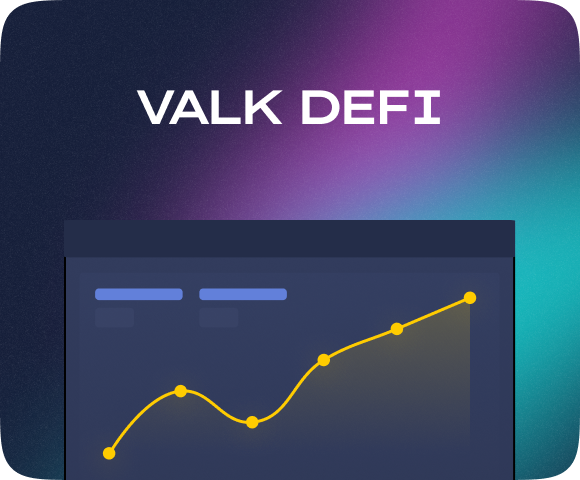 Piccolo: Cool. Time to take a deep dive into one of your main products. What are the main features of the Merlin DeFi Smart Wallet?
VALK: Merlin is known as our DeFi smart wallet because of its ability to read and understand all information related to investor wallet addresses (whether Metamask or Coinbase wallets).
It can differentiate between assets held within the wallet and assets lent/borrowed on major protocols like Aave/Compound/Trader Joe, and provides institutional-grade reporting and accounting in one place. Other key features include:
An overview of all trades, recent and historical yields and NAV profitability. Merlin is able to track the date an investor deposited a pledged token, the price at that time, the earnings over that time period, and the current price of the associated token. In this way, it can calculate the profit or loss associated with that staking action. Aggregate transaction fees (especially important when gas fees fluctuate) impermanent losses on liquidity pools such as Uniswap, and the range and ratio of traded tokens in liquidity pools to see whether an investment is profitable or losing. Additionally, Merlin will soon allow investors to claim any fees they earn from liquidity provision Merlin provides analytics on all trades and investments, allowing investors to view APY's historical value and pool behavior + comparisons between them.
Merlin's data feed means that strategies can be back-tested to optimize ROI against other strategies in the future. Over time, different strategies can be compared to others, enabling comprehensive coverage and the ability to plan and optimize future investment strategies.
BIC: What kind of audience do you hope to reach with a product like this? Does Merlin focus on all types of users?
VALK: We know that unless portfolio management is simple and understandable, DeFi cannot spread or fall into the hands of (1) everyday investors or (2) traditional asset managers.
However, there are few products that allow investors to view their portfolios on a dashboard and be able to compare their positions and understand relative success in relation to yield, P&L, etc. We come from providing high-quality TradFi solutions to asset managers and fund managers who all have high expectations on how to approach portfolio management.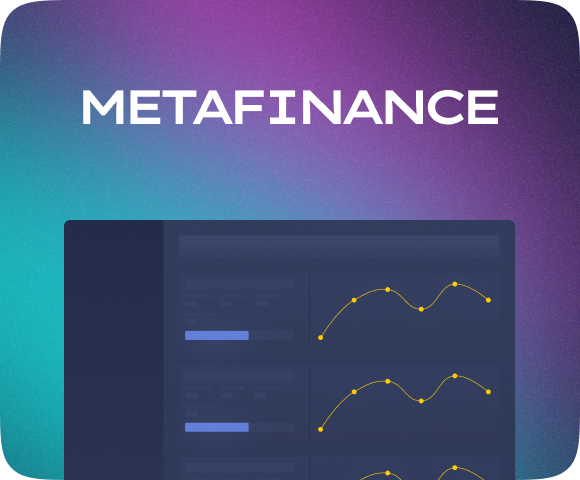 BIC: Partnerships are essential for basically every crypto project. What partnerships have you formed so far?
VALK: Yes, partnership is really essential. That's why we partnered with Trader Joe on one of Avalanche's leading agreements earlier this year. We are currently working on a number of projects and will announce them in due course. Without revealing any secrets, all I can say is that you will hear a lot of new announcements about major protocols in the coming days.
We will also soon move beyond pure data to focus on allowing you to trade better without any execution issues and high fees. It will be revolutionary and you will hopefully benefit from it soon, with the best benefits and strategies without any effort and time.
Finally, there are plenty of opportunities to explore new revenue opportunities, such as those from TradFi who know. But this is another AMA
Bick: Great. I guess you have more to deploy/integrate in terms of development and marketing push. What can investors/hobbyists get from a medium-term strategy?
VALK: In the medium term, we hope to have Merlin in the hands of as many people as possible in the coming weeks through our B2C and B2B offerings. For retail, connecting a wallet is free to use, but additional wallets will be charged monthly.
Since the beginning of the year, through trial and error and great feedback from early users, and 100s or even 1000s of iterations from our amazing product team, we've improved Merlin to make sure the UI/UX is as good as possible.
Recently, over the past few weeks, we've opened up beta mode to more users, although it's not 100% public. These include more than 600 users and more than 40 institutions (DeFi funds, asset management companies, etc.) previously registered on the site. Our goal is to be live by mid-May.
BIC: That's it, I'm pretty sure we've covered the main topic of the day. Could you share all the links to your social media channels so our community can get to know VALK better?
Valk: Of course!
​​Website | Twitter | Medium | Telegram | Telegram Announcement Channel | Discord | LinkedIn
Also, if you'd like to sign up and apply to participate in Merlin's beta testing, or be an early adopter, please fill out the form below with your wallet address for a chance to win 150 USDT!
google form filling
BIC: Too many projects promise magic, but never release any working product or prove any revenue in the short/long term of release. Is this the case for your project too?
VALK: The project is live and is being beta tested by several users of the community. We will release the beta version to the public at the end of this month.
BIC: When you build your project, do you consider the feedback and needs of the community?
Valk: Of course! That's why we've been beta testing for the past 2 months.Additionally, we regularly speak to our closest community members to improve the product based on their ideas and needs
BIC: Are you a global project or a local project? Currently, which market are you focused on, or are you focused on building and growing to acquire customers, users and partners?
VALK: We are global – Merlin will be open to DeFi traders from all over the world!
BIC: What is the biggest milestone of your project? What are your future plans?
VALK: Connect to as many DeFi protocols and chains as possible. We are working on new development methods to be able to do this with our existing human resources.
BIC: Where can I get the latest updates or more information about the project?
VALK: Here: Website | Twitter | Medium | Telegram | Telegram Announcement Channel | Discord | LinkedIn
Also, if you'd like to sign up and apply to participate in Merlin's beta testing, or be an early adopter, please fill out the form below with your wallet address for a chance to win 150 USDT!
google form filling
Disclaimer
All information contained on our website is published in good faith and for general information purposes only. Any action taken by readers with respect to the information on our site is entirely at their own risk.